Prehistoric cave painters were hallucinating due to lack of oxygen deep underground
Early humans headed deep into the caves to "maintain their connectedness with the cosmos"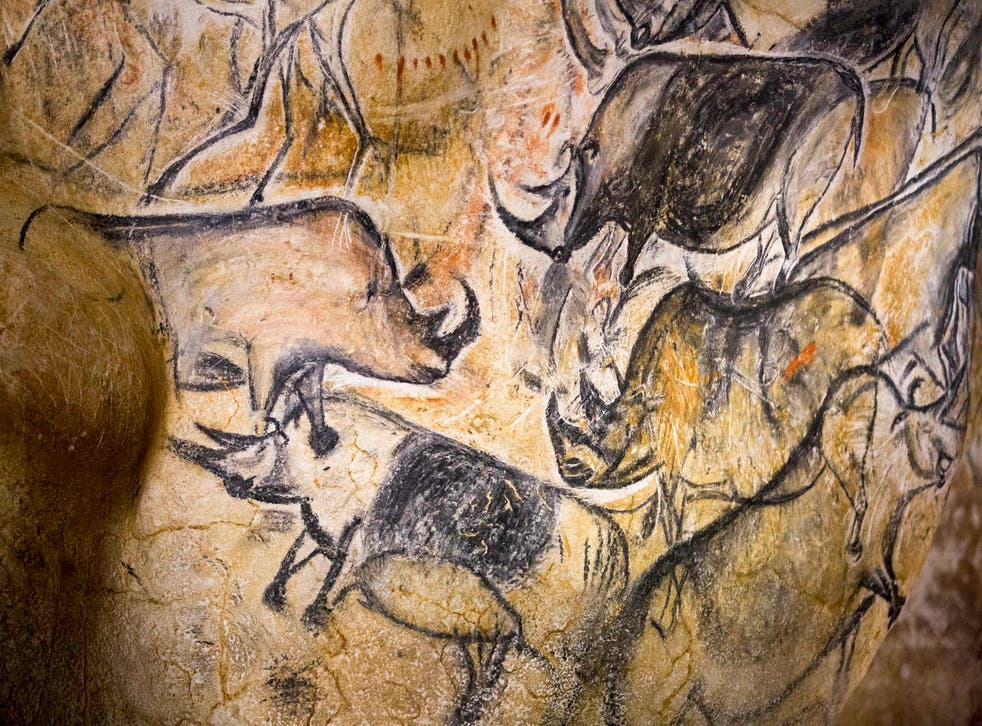 Prehistoric cave painters in Europe were hallucinating deep underground due to a lack of oxygen while making their art, researchers have claimed.
The evocative paintings created in the pitch-black baffled academics as they were often created far away from the cave's entrance and in difficult to access parts of the tunnel.
But a groundbreaking new study by Israeli researchers has shown that the intrepid palaeolithic artists sought out the most remote parts of the dark because it induced oxygen deprivation in their brains, a process known as hypoxia.
To be able to see in the darkness they had to light torches, which would lessen the amount of oxygen in the depths of the cave, possibly causing them to hallucinate or have euphoric out-of-body experiences while creating paintings that are dotted around remote spaces in Europe.
The paper was published by Yafit Kedar and Ran Barkai of Tel Aviv University in Time and Mind: The Journal of Archaeology, Consciousness and Culture, and further suggests that the cave spaces may have been viewed by the artists with reverence and seen as sacred.
Read more:
The authors write: "We discuss the significance of caves in indigenous world views and contend that entering these deep, dark environments was a conscious choice, motivated by an understanding of the transformative nature of an underground, oxygen-depleted space.
The researchers believe heading into the depths was a conscious choice and an "ontological arena" that allowed the early humans to "maintain their connectedness with the cosmos."
Kedar told Haaretz that the cavemen artists may have thought that they were communicating with another being.
She said: "The idea is they went in [to the bowels of caves] because they believed something was there, that there were entities beyond the wall."
Kedar had the idea for the paper after visiting rock-sites in Europe and wondering why cavemen ventured more than a kilometre inside the tunnel and into cramped spaces to create art.
Register for free to continue reading
Registration is a free and easy way to support our truly independent journalism
By registering, you will also enjoy limited access to Premium articles, exclusive newsletters, commenting, and virtual events with our leading journalists
Already have an account? sign in
Register for free to continue reading
Registration is a free and easy way to support our truly independent journalism
By registering, you will also enjoy limited access to Premium articles, exclusive newsletters, commenting, and virtual events with our leading journalists
Already have an account? sign in
Join our new commenting forum
Join thought-provoking conversations, follow other Independent readers and see their replies