Early Celts living in France drank Mediterranean wine at their banquets, study shows
They were also the first to bring olive oil to central Europe
Phoebe Weston
Science Correspondent
Wednesday 19 June 2019 22:58 Comments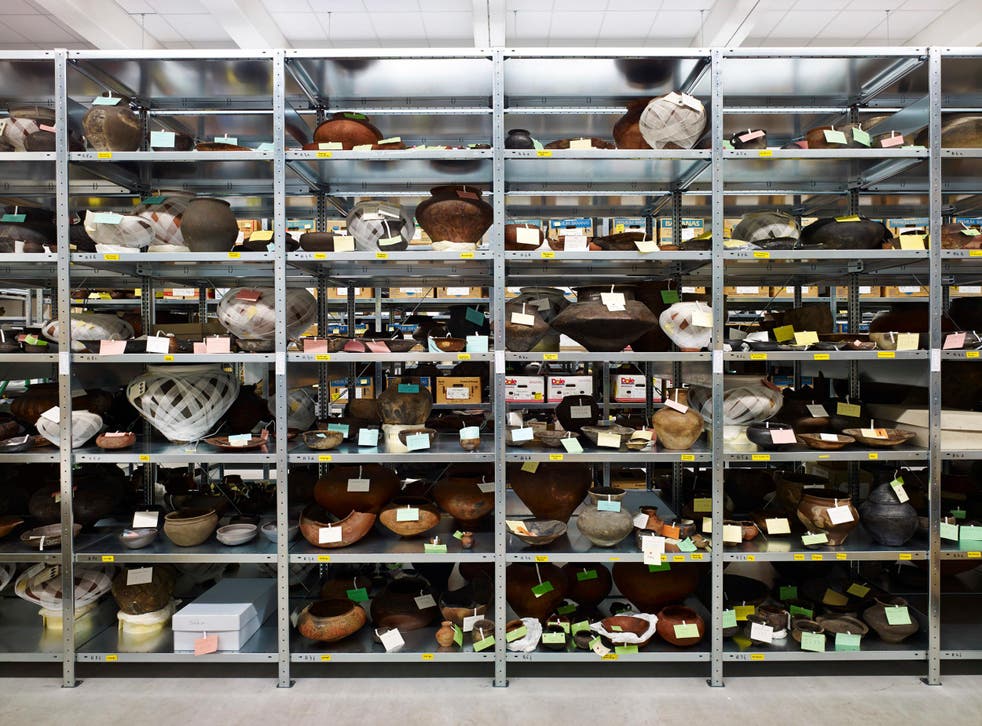 Cosmopolitan Celts living in eastern France adopted the lifestyles of their Mediterranean neighbours and drank wine at their banquets.
This is according to researchers who studied organic residues in 99 ceramic drinking vessels recovered at Mont Lassois in Burgundy, which would have been a well-to-do fortified settlement between the 7th and 5th century BC.
Researchers also found evidence of olive oil at the site – which is the earliest example of it being used in central Europe.
Early Celts originated from south western Germany, eastern France and Switzerland at the end of the Bronze age. They would have imported Mediterranean products from the classical Greeks who had outposts in southern France and Italy, according to the paper, published in Plos One.
Lead researcher Philipp Stockhammer from Ludwig-Maximilians-Universitaet in Munich told The Independent: "They travelled down the Rhone to get to the Greek colony of Marseilles. This is a major axis of exchange and they also would have traded via the Alps.
"We always knew the early Celts had contact with the Mediterranean and we knew that they got bronze vessels and pottery but we didn't know what they used them for."
This study revealed that they also imported wine and olive oil.
"This was a period of rapid change, during which vessels made in Greece and Italy reached the region north of the Alps in large numbers for the first time," said Dr Stockhammer.
"The Celts did not simply adopt foreign traditions in their original form. Instead, they used the imported vessels and products in their own ways and for their own purposes," he said.
Feasts were incredibly important in early Celtic life and archaeologists have found a wealth of vessels in settlements and graves.
However, it wasn't only the upper echelons of society that drank wine – craftsmen could access wine too and probably used it for cooking.
This is the first study to look at the impact of Mediterranean consumption practices in early Celtic culture. Dr Stockhammer said: "The study shows that intercultural contact is a dynamic process and demonstrates how easy it is for unfamiliar vessels to serve new functions and acquire new meanings."
Researchers also identified traces of milk, millet and beeswax in the ancient pots. Millet-based beer was probably consumed only by low-status individuals and barley and birch-based beer were probably consumed by high-status individuals.
Local pine resins and plant oils were also identified. Beeswax was present in around 50 per cent of the local pottery vessels suggesting early Celts liked sweetening their beverages.
"The Celts in the Early Iron Age did not just drink imported Greek wine from their imported Greek pottery. They also used the foreign vessels in their own way for drinking different kinds of local beer," researchers said.
Register for free to continue reading
Registration is a free and easy way to support our truly independent journalism
By registering, you will also enjoy limited access to Premium articles, exclusive newsletters, commenting, and virtual events with our leading journalists
Already have an account? sign in
Join our new commenting forum
Join thought-provoking conversations, follow other Independent readers and see their replies