Gene-edited chickens resistant to bird flu being created to stop next pandemic
'If we could prevent influenza virus crossing from wild birds into chickens, we would stop the next pandemic at source'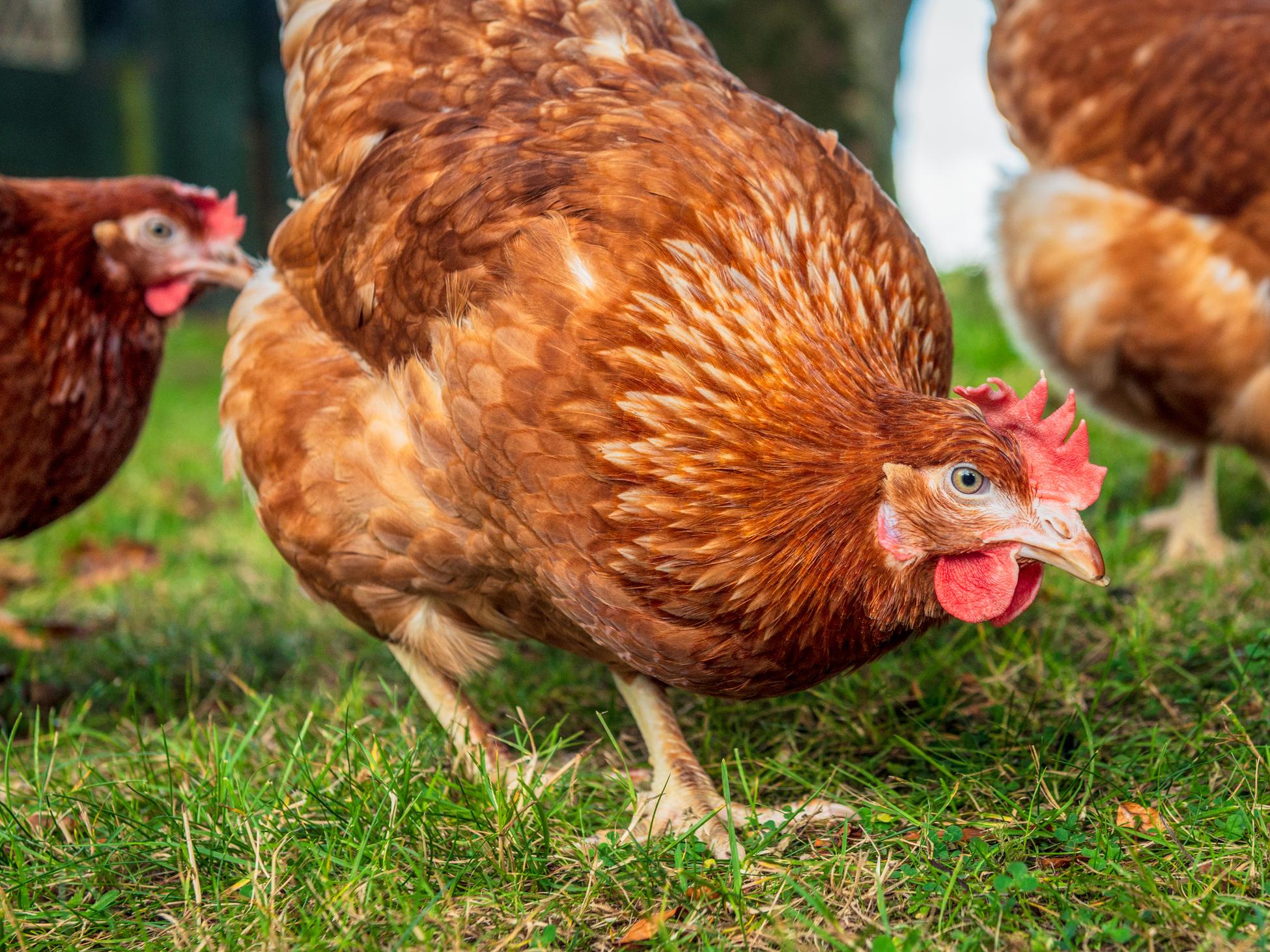 An attempt to create gene-edited chickens that are totally resistant to flu has been launched by scientists in a bid to avert the next global pandemic.
Knocking out genes that are vital for the virus as it infects a host could produce birds that act as an effective barrier between dangerous new strains developing in the wild and humans.
A massive outbreak of flu, which can be transmitted from other animals including birds is considered by experts one of the biggest dangers facing humanity.
The most recent major event was the H1N1 "swine flu" pandemic that struck in 2009. It killed around half a million people worldwide.
But an outbreak of Spanish flu that struck in 1918 and killed around 50 million people.
The first transgenic chicks that could stop a new form of bird flu before it reaches humans will be hatched later this year at the University of Edinburgh.
"If we could prevent influenza virus crossing from wild birds into chickens, we would stop the next pandemic at source," said the project's leader Professor Wendy Barclay, a virologist at Imperial College London.
The project is based on previous work that found a gene present in chickens codes for a protein that flu viruses require to infect a host.
Tests conducted in the laboratory found cells without this gene could not be penetrated by the viruses.
Science news in pictures
Show all 20
Gene editing using a tool called Crispr will allow the scientists to change this gene in living chickens.
As if often the case with genetic engineering, the scientists are concerned about public acceptance of livestock that have been altered.
"People eat food from farmed animals that have been altered by decades of traditional breeding," said Prof Barclay. "But they might be nervous about eating gene edited food."
Support free-thinking journalism and attend Independent events
Gene editing has led to a revolution in science and hope that it can be used to tackle diseases in both animals and humans.
However, the European Union recently ruled that gene-edited plants and animals must be regulated under the same rules as genetically modified organisms, striking a blow to the biotechnology industry.
Join our commenting forum
Join thought-provoking conversations, follow other Independent readers and see their replies