Chief medical officer urges Lords to legalise 'three-parent' IVF
Dame Sally Davies said that tests showed the procedure would be safe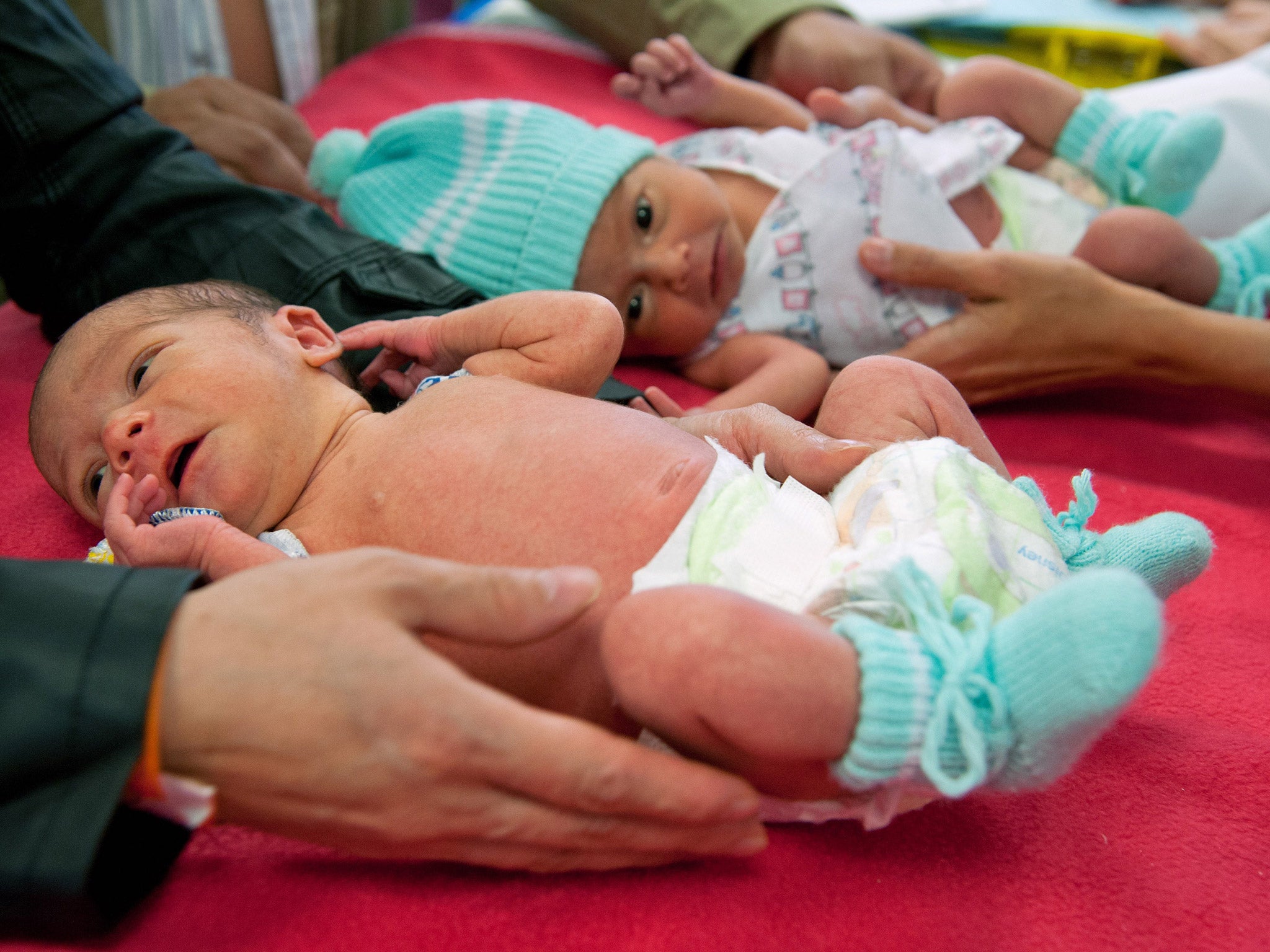 England's chief medical officer has urged the House of Lords to approve new legislation that would make it legal for scientists in Britain to create "three-parent" IVF embryos with genetic material from three people – despite safety concerns.
Dame Sally Davies said that animal experiments to test safety have been carried out on the technique of mitochondrial donation and the time has come to create human IVF embryos with DNA from the egg cells of two women and the sperm of a man.
"The only clinical tests you can do are either in rats, mice and monkeys – and those have been done – or in humans and the mothers now want to do this following those three scientific reviews," Dame Sally said.
"I wouldn't call it a test, but the first cases will be scrutinised very carefully," she added.
The House of Commons has already approved a change in the legislation to allow the Human Fertilisation and Embryology Authority (HFEA) to consider the procedure for women carrying mitochondrial mutations who want to have IVF babies who are free of the inherited diseases.
If the House of Lords votes to approve the legislation, which appears likely next month, then Britain will become the first country in the world to legally permit the procedure, specifically for the treatment of mitochondrial disorders.
However, the HFEA's own experts have dropped their initial recommendation to test the procedure, known as pro-nuclear transfer (PNT), on primates – macaque monkeys – and to monitor the resulting offspring for any adverse effects.
In 2011, the HFEA's expert group set up to oversee the science behind the procedure said that experiments on primates, with the demonstration that the offspring were normal, were part of the minimum set of critical experiments for testing PNT before it is used on human embryos.
How to make a 'three-parent baby'
Show all 2
However, the experts changed their minds by the time they wrote their second and third reports in 2012 and 2013 respectively. They cited an American scientist called Shoukhrat Mitalipov who had tried and failed to get the PNT procedure to work in macaques. This meant further research in primates was unnecessary, the HFEA said.
Although Dr Mitalipov, an expert on embryo manipulation at the Oregon Health and Science University in Portland, has not published his primate work on PNT, the HFEA experts cited an interview with him in the US magazine ScienceNews where he says "embryos fail early and no pregnancies established".
One of the HFEA advisers told The Independent that if the world's greatest expert on this kind of work could not get it to work on macaques, then there was no reason to insist on it being done before going ahead with work on human embryos.
However, Dr Mitalipov told The Independent that his attempt at creating "three-parent" macaque embryos with the same PNT procedure to be used in Britain was not a priority because he had his own procedure, called maternal spindle transfer (MST), which had already worked well on primates.
"We did a sort of quick and dirty trial to see if it [PNT] works but unfortunately it didn't work from the beginning of the first trial and we didn't actually pursue it because primate work is quite expensive," Dr Mitalipov said.
"Just like spindle transfer, it didn't work for us right away so we had to figure out why. The same would probably be needed for pronuclear transfer, which would be years and years of work. We have a much better alternative and I don't have unlimited funds to go in different directions," he explained.
A spokesman for the HFEA said: "The panel did not think that the failure to establish a successful PNT protocols in macaques had implications for the safety and efficacy of PNT in humans. Species-specific differences almost certainly exist and it was therefore felt best to focus on human embryos, rather than insist on expensive and time-consuming experiments that were themselves ethically questionable."
Join our commenting forum
Join thought-provoking conversations, follow other Independent readers and see their replies