Chinese and American space agencies butt heads over competing moon landers
Nasa is worried that a new Chinese moon mission will jeopardise one of its major ongoing missions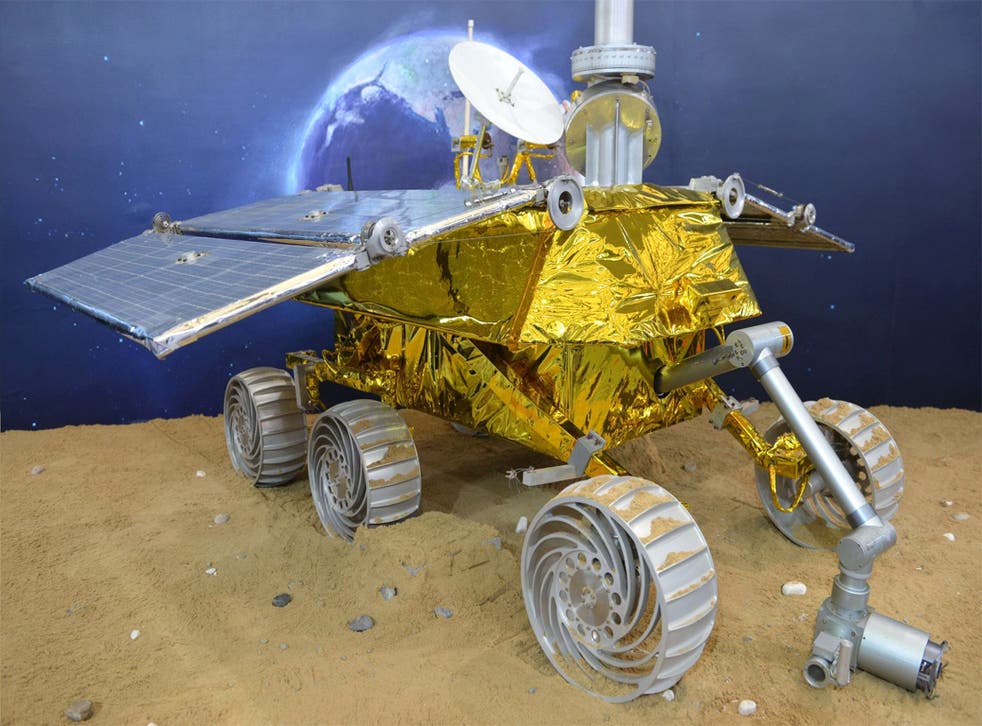 Just ten years after China first sent an astronaut into space, it is now preparing to launch its first mission to the moon.
But a political blow-up may be on the cards, after NASA has warned that the lander could jeopardise its own lunar mission.
The Chinese unmanned Chang'e 3 moon lander is set to lift-off from Sichuan province in early December, and will orbit the moon before propelling down to a landing site and releasing a solar-powered rover, named Jade Rabbit (Yutu in Chinese).
However, NASA's Lunar Atmosphere and Dust Environment Explorer (LADEE) is already orbiting, and a NASA scientist has warned that the Chinese mission could throw off the careful measurements of the amount of lunar dust in the atmosphere. One of LADEE's key aims of its mission is to establish a baseline evaluation of the moon's exosphere, so accuracy is vital.
Jeff Plescia, a scientist at Johns Hopkins University, told SPACE.com that "the arrival of the Chang'e 3 spacecraft into lunar orbit and then its descent to the surface will result in a significant contamination of the lunar exosphere by its propellant".
However, he was also quick to point out that the Chinese mission could benefit LADEE by showing its potential to measure dust that might be lofted above the moon surface by the Chang'e 3 touchdown.
Clive Neal, a scientist at the University of Notre Dame in Indiana criticised a lack of communication between China and Nasa.
"With some sort of communication between the missions, talk between countries could enhance both LADEE and Chang'e 3's investigations," he said.
"We have a situation where politics is certainly inhibiting good scientific cooperation and discovery because the NASA mission people are not allowed to communicate bilaterally with their Chinese counterparts."
The Chang'e 3 will most likely land on "Sinus Iridum", a part of lunar territory close to a fresh crater, "Laplace A". The crater has a drop of 5,200 feet, which may be possible for Chang'e 3 to photograph.
It will then traverse down the crater, and will be able to characterise rocks from deeper below the surface.
Mark Robinson, a scientist at Arizona State University said that no humans or robots had ever "visited a fresh crater anywhere near this size".
"The return from this mission has great potential for advancing our knowledge of the moon," he added.
It is not the first time that relations have been strained between Chinese space scientists and Nasa. In October, Nasa came under fire for banning Chinese scientists from its astronomy conference in California. However, the ban was later overturned and was blamed on a "misinterpretation of policy on foreign nationals".
Join our new commenting forum
Join thought-provoking conversations, follow other Independent readers and see their replies