Christmas Day full moon to appear in the UK sky for the first time in 38 years
There won't be another full moon on Christmas Day until 2034
Doug Bolton
Thursday 24 December 2015 20:10 Comments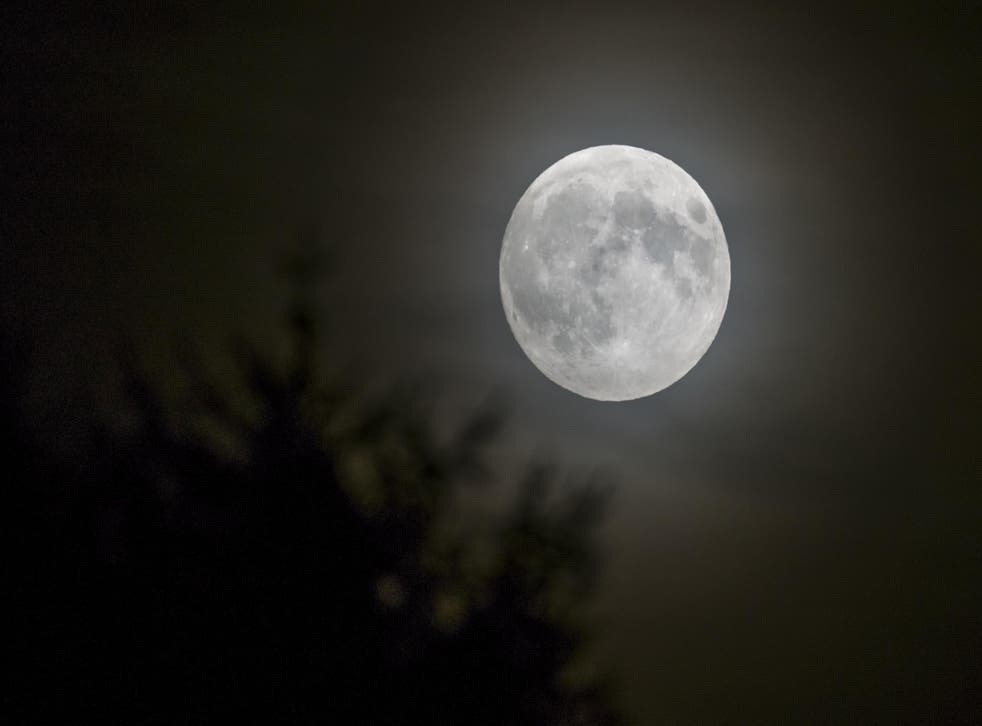 A full moon is set to appear in the Christmas sky tomorrow, for the first time in 38 years.
The full moon is the last of the year, and is the first to occur on Christmas Day since 1977 - and there won't be another until 2034, so it's worth braving the cold to go out and see this rare spectacle.
According to Nasa, the full mooon is set to peak in brightness and visibility at the auspicious time of 11:11pm on 25 December, but it will naturally be bright in the sky throughout the day.
Unfortunately, it's set to be pretty cloudy over the whole of the UK on Christmas Day, and for much of Christmas Eve - so the chances of actually seeing the full moon are slim.
In pictures: Super Blood Moon

Show all 20
However, you might be able to see it peeking through the clouds in southern parts of the UK as the night goes on.
At any rate, you'll have a better chance of seeing the moon than the International Space Station, which is (theoretically) visible over the UK on Christmas Eve. The thick cloud cover will make it very difficult to spot, however.
Register for free to continue reading
Registration is a free and easy way to support our truly independent journalism
By registering, you will also enjoy limited access to Premium articles, exclusive newsletters, commenting, and virtual events with our leading journalists
Already have an account? sign in
Join our new commenting forum
Join thought-provoking conversations, follow other Independent readers and see their replies