Christmas on the International Space Station: Astronauts tweet festive cheer
We wonder how they're cooking their turkey though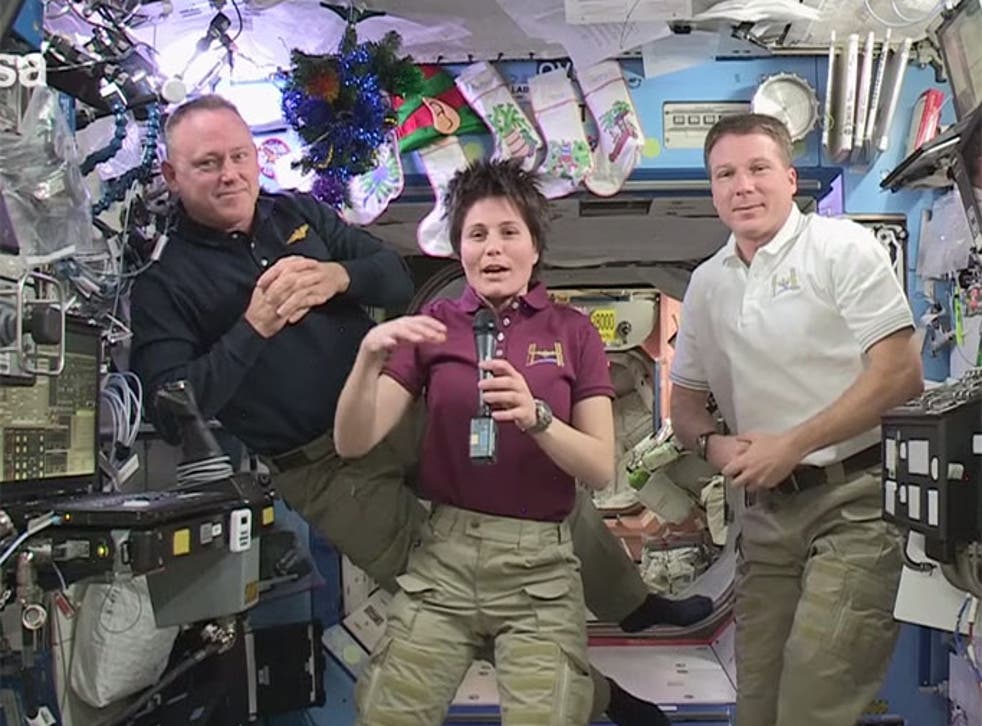 Christmas Day might mean peace on Earth and goodwill to men - but that's not to say it must be confined to either, as astronaut Sam Cristoforetti has demonstrated today.
The Italian, currently stationed on the International Space Station, has wished the world a merry Christmas, posting an incredible picture of our planet as she whizzed by, and somehow persuading Santa Claus to pop in for a selfie.
She and her colleagues, Americans Barry Wilmore and Terry Wirts, also managed to find the time to record a special Christmas video for the world.
Meanwhile, last night, the ISS was spotted in the heavens over Britain. It was at its most visible point from earth at around 5.20pm, when it appeared as a small ball of light crossing the sky. A couple of enterprising photographers managed to catch some great snaps as the satellite blasted its way across the firmament above London.
Register for free to continue reading
Registration is a free and easy way to support our truly independent journalism
By registering, you will also enjoy limited access to Premium articles, exclusive newsletters, commenting, and virtual events with our leading journalists
Already have an account? sign in
Register for free to continue reading
Registration is a free and easy way to support our truly independent journalism
By registering, you will also enjoy limited access to Premium articles, exclusive newsletters, commenting, and virtual events with our leading journalists
Already have an account? sign in
Join our new commenting forum
Join thought-provoking conversations, follow other Independent readers and see their replies