Rain may make pain worse, study suggests
Understanding how weather influences pain could allow medical researchers to explore new pain interventions and treatments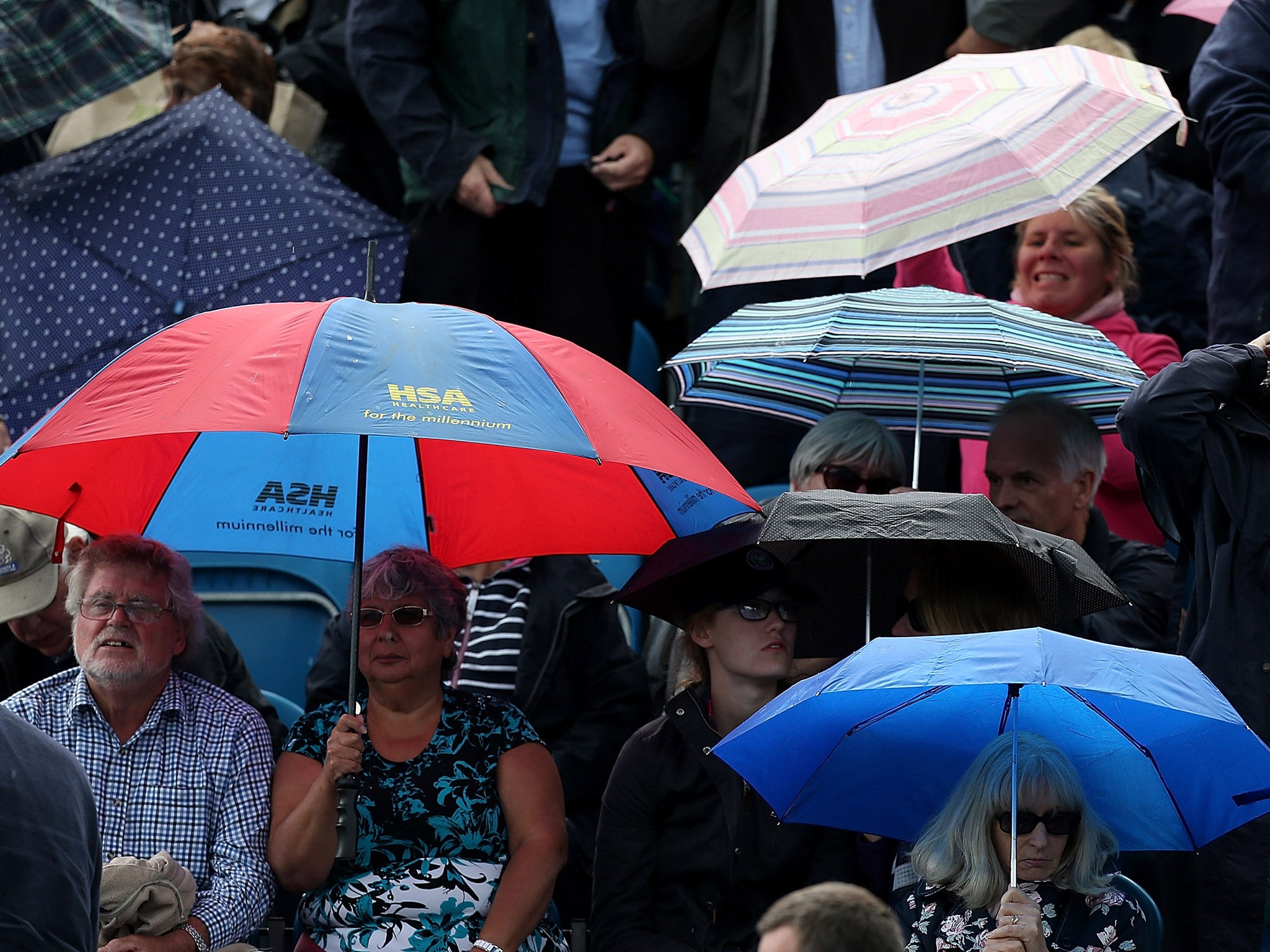 People have long complained the weather makes their chronic aches and pains play up, with some even suggesting they can tell when it's about to rain as a result.
And now the preliminary results of a major new study suggest they might have been onto something.
Researchers enlisted more than 9,000 people who suffer from chronic pain, such as arthritis, back problems and migraines, getting them to log their symptoms on a daily basis using a smartphone app.
The app also monitors the weather conditions every hour, enabling the scientists to match the weather to how much pain the people are feeling.
Examining a group of 100 participants in three different cities — Leeds, Norwich and London — the researchers found that as the number of sunny days increased from February to June, the amount of time people experienced severe pain fell.
But when there was a period of wet weather in June and fewer hours of sunlight, the level of pain increased once again.
The 18-month project, called Cloudy with a Chance of Pain, is currently at its halfway stage, but the researchers decided to report their preliminary findings at the British Science Festival.
Professor Will Dixon, who treats people with arthritis at Salford Royal hospital and is leading the research, said 80 per cent of his patients thought there was a link between weather and pain, while about half thought they could predict the weather.
Speaking about rain and pain, he said: "I think there is definitely a possible link. Cold and damp being a common one [complaint], the relationship with rainfall certainly makes sense.
"But I think in terms of physiology, I think it makes most sense that it would be pressure that would influence pain, particularly in arthritis.
"A high proportion of patients believe they can predict the weather based on their symptoms. In order for them to do that, there must be something in the weather that influences their pain and the weather that is coming.
"Pressure may change the sensitivity to pain, but I think there's likely to be sub-groups of patients who have different relationships."
He said it was possible that sunshine simply made people feel good, decreasing the sensation of pain. The app asks people to rate their mood, which will enable the researchers to test this idea.
Professor Dixon, a digital epidemiologist at Manchester University, said he hoped their work would help people manage their conditions.
"Once the link is proven, people will have the confidence to plan their activities in accordance with the weather," he said. "In addition, understanding how weather influences pain will allow medical researchers to explore new pain interventions and treatments."
While some may mock suggestions that the weather can influence pain, it is an effect that was noticed as long ago as 400BC, when Hippocrates, the ancient Greek physician, wrote about it in his book, On Airs, Waters and Places.
The researchers are still hoping more people will come forward to take part in the study.
"To work out the details of how weather influences pain, we need as many people as possible to participate in the study and track their symptoms on their smartphone," Professor Dixon said.
"If you are affected by chronic pain, this is your chance to do something personally – and easily – to lead to a breakthrough in our understanding of pain."
Anyone interested can sign up at www.cloudywithachanceofpain.com.
Join our commenting forum
Join thought-provoking conversations, follow other Independent readers and see their replies