Colour-blind? You can still become a pilot
Thousands rejected in the past could be cleared for take-off by new examination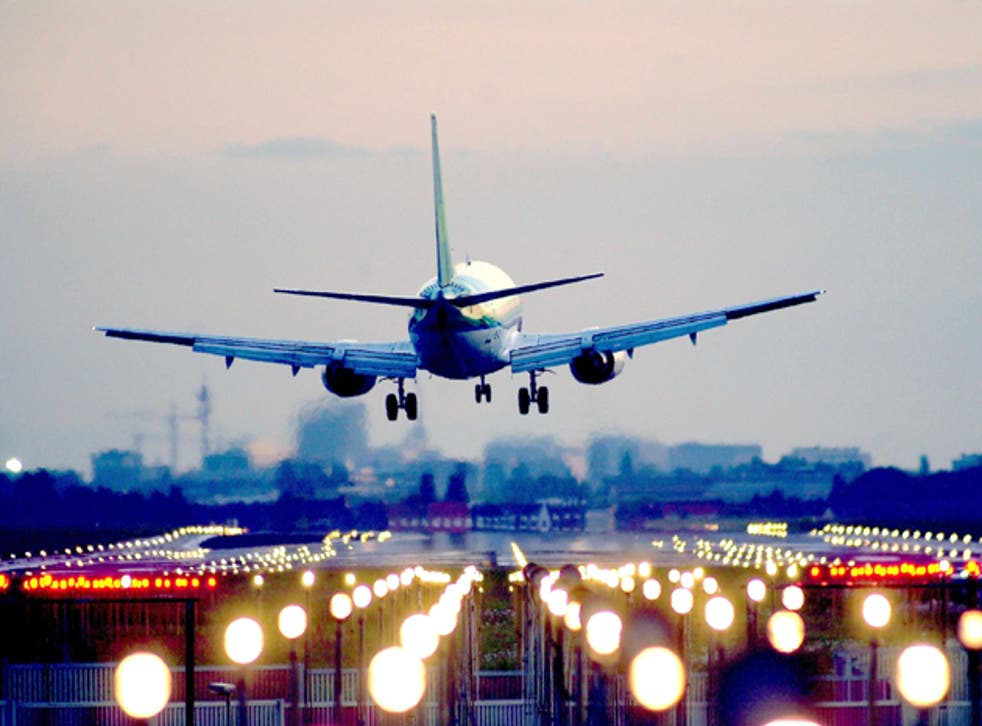 Thousands of people prevented from becoming pilots because of their colour-blindness could get another chance to follow their childhood dreams, thanks to the development of a revolutionary eye test.
Until now, people with even minor forms of the condition – which affects one in 20 men and one in 200 women – have been unable to fly commercial aircraft because traditional tests are only able to detect that the problem exists, not its severity. But a new examination developed by scientists at City University in London can pinpoint the exact level of a person's colour-blindness and immediately indicate whether their vision meets the minimum requirements for flight safety.
Colour-blindness is caused when the eye's light-sensitive cells, known as "cones", are faulty or missing. The most common form is red-green deficiency, in which the subject may be unable to distinguish between the two colours. Most people are born with it, but it can also arise as a result of illness or medical treatment.
The new test stems from research sponsored by Britain's Civil Aviation Authority (CAA) and the US Federal Aviation Administration, which wanted to establish a more accurate way of assessing a person's colour vision to create fairer guidelines for those hoping to become pilots. In a report, the CAA estimated that using the new method will allow more than a third of those affected by colour-blindness to become pilots.

Try the test for yourself

Seeing is believing: The new test
Register for free to continue reading
Registration is a free and easy way to support our truly independent journalism
By registering, you will also enjoy limited access to Premium articles, exclusive newsletters, commenting, and virtual events with our leading journalists
Already have an account? sign in
Register for free to continue reading
Registration is a free and easy way to support our truly independent journalism
By registering, you will also enjoy limited access to Premium articles, exclusive newsletters, commenting, and virtual events with our leading journalists
Already have an account? sign in
Join our new commenting forum
Join thought-provoking conversations, follow other Independent readers and see their replies