Coma patient's brain 'jump-started' by ultrasound in breakthrough that could help 'wake up' others
Scientists caution the 'remarkable' improvements in 25-year-old's condition could be a coincidence, but believe they may have found a way to treat people in a vegetative state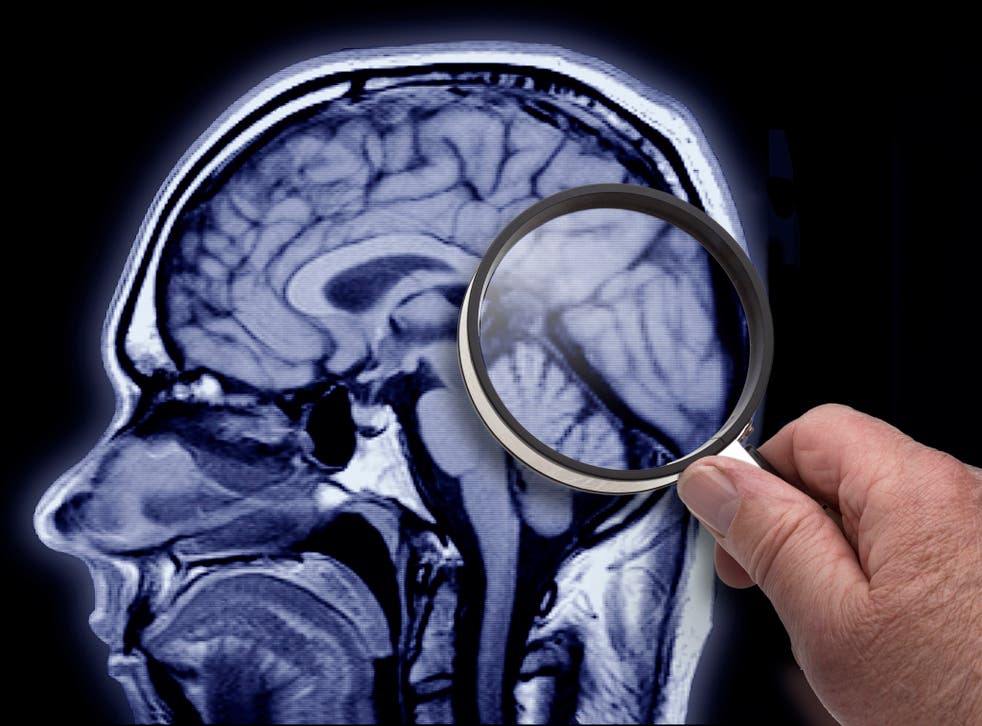 A 25-year-old man who had barely emerged from a coma after a severe brain injury regained full consciousness after doctors used a pioneering ultrasound technique to "jump-start" his brain, scientists have revealed.
Previously the only way to attempt this was to put electrodes directly into the brain, an operation the scientists described as "risky".
But using ultrasound enabled them to apparently achieve the same result without the need for surgery in what is believed to be a world-first.
They plan to test the technique on other patients and, if successful, they could build a portable device to "wake up" people in a vegetative or minimally conscious state.
However the medics cautioned it was possible their patient had recovered by himself, coincidentally just after the technique was used.
Whatever the reasons behind them, the changes in the man's condition were described as "remarkable".
Before the ultrasound was used, he showed only "minimal signs of being conscious and of understanding speech", according to a statement about the work by University of California at Los Angeles (UCLA). He was only able to perform small, limited movement when asked.
"By the day after the treatment, his responses had improved measurably," the statement said.
"Three days later, the patient had regained full consciousness and full language comprehension, and he could reliably communicate by nodding his head 'yes' or shaking his head 'no'.
"He even made a fist-bump gesture to say goodbye to one of his doctors."
The ultrasound device, invented by Professor Alexander Bystritsky, a UCLA psychiatrist and a co-author of a paper about the man's condition in the journal Brain Stimulation, is about the size of a coffee cup saucer.
It creates a ball of acoustic energy that can be fired at different parts of the brain. The researchers said they had put it to the man's head and activated it 10 times for 30 seconds each.
Professor Martin Monti, the lead author of the paper, said: "It's almost as if we were jump-starting the neurons back into function.
"Until now, the only way to achieve this was a risky surgical procedure known as deep brain stimulation, in which electrodes are implanted directly inside the thalamus. Our approach directly targets the thalamus but is non-invasive."
He said the device was safe as it emits less energy that the ultrasound scans used to examine foetuses in the womb.
Health news in pictures

Show all 40
The researchers now plan to test the technique on other patients.
Professor Monti cautioned that one apparently positive result did not necessarily mean they had found a cure-all technique for coma patients.
"It is possible that we were just very lucky and happened to have stimulated the patient just as he was spontaneously recovering," he said.
Register for free to continue reading
Registration is a free and easy way to support our truly independent journalism
By registering, you will also enjoy limited access to Premium articles, exclusive newsletters, commenting, and virtual events with our leading journalists
Already have an account? sign in
Register for free to continue reading
Registration is a free and easy way to support our truly independent journalism
By registering, you will also enjoy limited access to Premium articles, exclusive newsletters, commenting, and virtual events with our leading journalists
Already have an account? sign in
Join our new commenting forum
Join thought-provoking conversations, follow other Independent readers and see their replies