Common diabetes medicine could help treat Alzheimer's sufferers
Tests on mice have shown encouraging results on mice, scientists say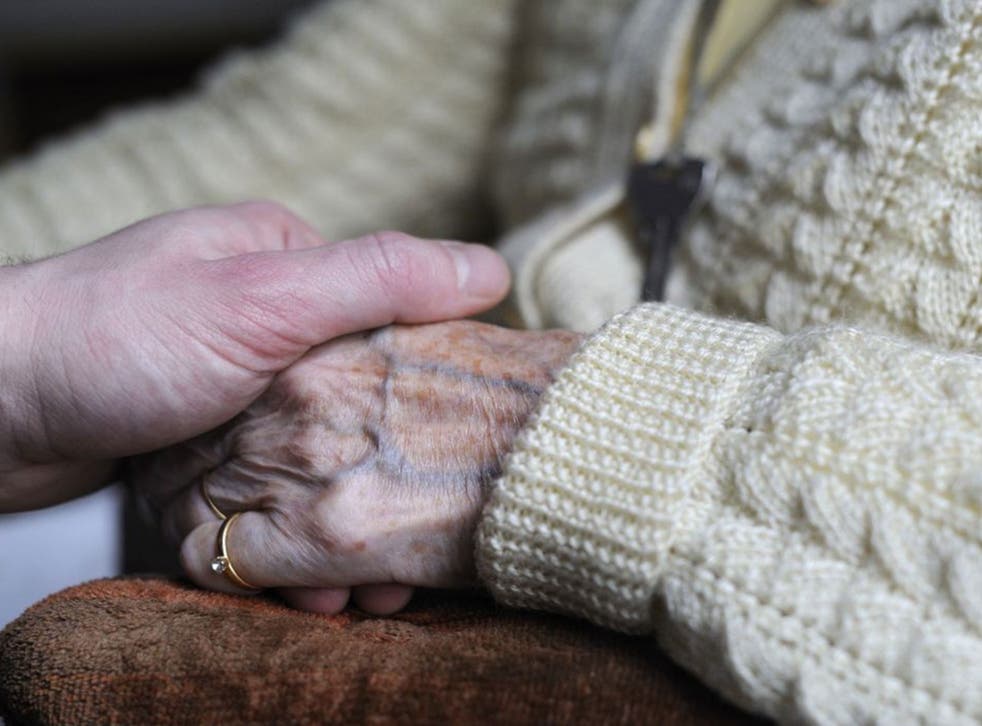 Two drugs commonly used to treat type-2 diabetes have also been found to work against Alzheimer's disease in laboratory mice, a study has found.
Scientists have shown that the drugs lixisenatide and liraglutide protect the nerve cells of the brain from injury or degeneration in mice with Alzheimer's disease.
Tests showed that the drugs were more effective against the degenerative effects of Alzheimer's than anything currently available for the treatment of the brain disorder. They are already licensed as safe for the treatment of diabetes so could be quickly tested on dementia sufferers, scientists said.
Professor Christian Holscher of Lancaster University, said: "These are very exciting results. There are no drugs on the market for Alzheimer's disease that actually treat the disease, all we currently have are two types of drugs that mask the symptoms for a while. Lixisenatide and liraglutide offer a real improvement by treating the basis of the disease and, therefore, preventing degeneration."
Alzheimer's disease is the most common form of dementia in the UK, where it is predicted to affect more than 520,000 people in 2015. The number of sufferers will continue to rise with an ageing population.
The study, published in the journal Neuropharmacology, was funded by the Alzheimer's Society, which said that it is now funding a clinical trial of liraglutide in people with early-stage Alzheimer's disease.
"It is exciting that drugs used for type-2 diabetes have been found to be promising as potential treatments for Alzheimer's disease, and could tackle the underlying changes in the brain that are causing the disease," said James Picket, head of research at the society.
"Current treatments for Alzheimer's only help with the symptoms for a short while and do not stop the disease from progressing," Dr Picket said.
Developing drugs that are already licensed for other conditions will mean new treatments for Alzheimer's could be delivered faster and cheaper than if the drugs had to be developed from scratch, he said.
"By speeding up the research process we hope to deliver a new dementia treatment within five to 10 years," he said.
Simon Ridley, head of research at Alzheimer's Research UK, said that diabetes was already known to be a risk factor for Alzheimer's, and previous studies have suggested that some diabetes treatments could protect the brain against neurodegeneration.
"This study found that two diabetes drugs could slow nerve cell damage in mice with some of the hallmarks of Alzheimer's and that the animals also performed better on a memory test," Dr Ridley said.
"While this study does highlight an interesting target for the development of new treatments for the disease, the next important step will be to see whether these benefits seen in mice can be reproduced in clinical trials in people," he said.
Join our new commenting forum
Join thought-provoking conversations, follow other Independent readers and see their replies