Physicists devise technique which 'could turn boiling water into ice without any energy'
Experiment initially appears to be 'thermodynamic magic' which challenges the fundamental laws of the universe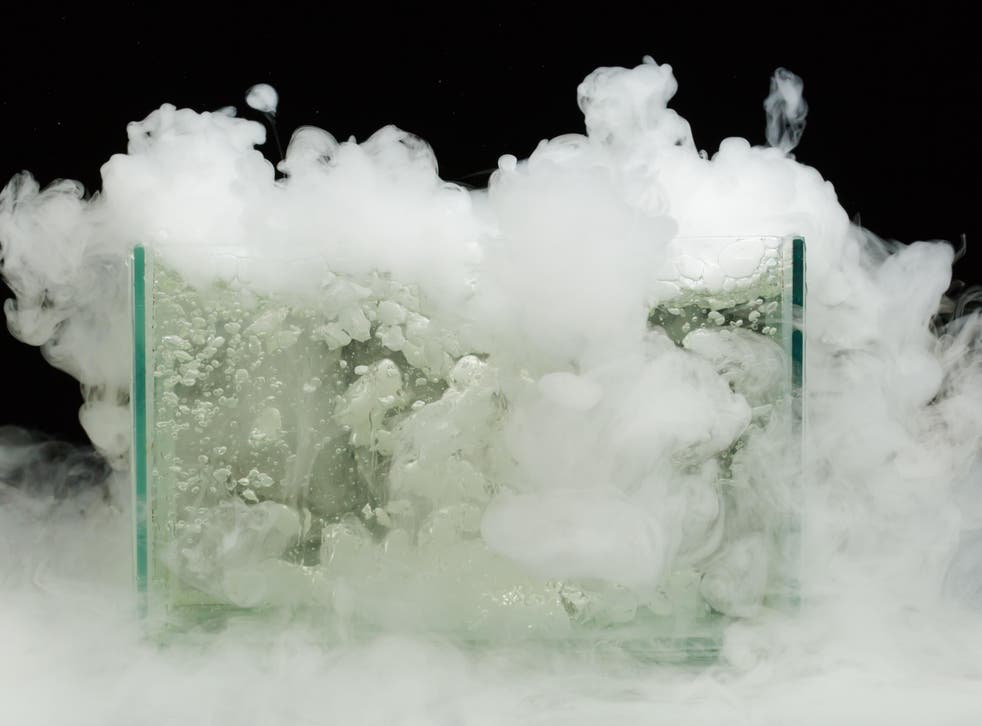 Physicists say they have devised an experimental device which has the potential to "turn boiling water into ice without using any energy" – and without violating the laws of thermodynamics.
While their discovery appears to be "thermodynamic magic", the University of Zurich researchers said it is possible to achieve these results without shattering any of the fundamental laws of our universe.
The second law of thermodynamics effectively says heat can move from a warmer object to a cooler object but not the other way round. But thanks to a piece of equipment more commonly deployed in hotel minibars, known as a Peltier element, the Swiss team has shown for the first time an object can be cooled significantly below room temperature without any external power.
"At first sight, the experiments appear to be a kind of thermodynamic magic, thereby challenging to some extent our traditional perceptions of the flow of heat," said Professor Andreas Schilling, author of the study in Science Advances. "Theoretically, this experimental device could turn boiling water to ice without using any energy."
Science news in pictures

Show all 20
Peltier elements are components which transform electrical currents into temperature differences and can then create a heat current that flows from hot to cold, and back, perpetually.
In the experiment they were able to use this "thermal oscillating circuit" to make heat temporarily flow from the colder object, making it colder still.
Professor Schilling and colleagues took a piece of copper heated to more than 100C, and thanks to a simple, commercially available Peltier element were able to cool it 2C below room temperature.
A more specialist device could have a greater effect, and a theoretically perfect Peltier element would be able to achieve temperatures of -47C, Professor Schilling said.
"With this very simple technology, large amounts of hot solid, liquid or gaseous materials could be cooled to well below room temperature without any energy consumption," he said.
Harnessing this perpetually oscillating current could create a system which enabled perpetual cooling with no external power, though this would rely on next generation Peltier elements and superconducting materials to minimise energy lost while conducting.
Register for free to continue reading
Registration is a free and easy way to support our truly independent journalism
By registering, you will also enjoy limited access to Premium articles, exclusive newsletters, commenting, and virtual events with our leading journalists
Already have an account? sign in
Register for free to continue reading
Registration is a free and easy way to support our truly independent journalism
By registering, you will also enjoy limited access to Premium articles, exclusive newsletters, commenting, and virtual events with our leading journalists
Already have an account? sign in
Join our new commenting forum
Join thought-provoking conversations, follow other Independent readers and see their replies