Living with Covid: Too early to lift restrictions, scientists tell Boris Johnson after announcement
Ministers urged to rethink 'living with Covid' strategy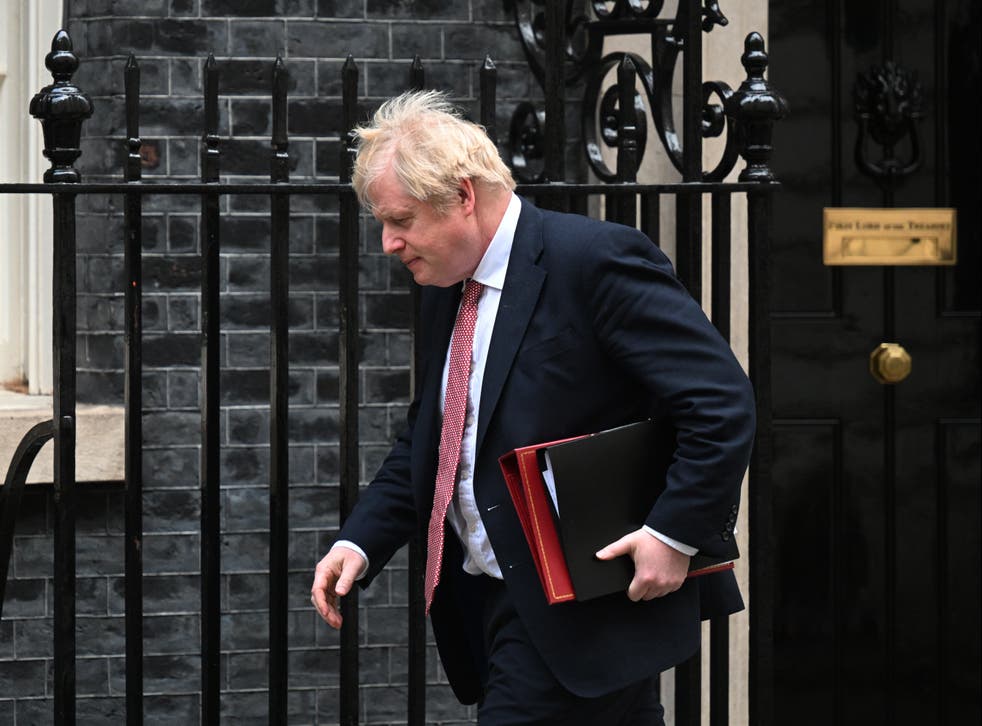 Scientists have warned that it is too early to remove all coronavirus restrictions in England, with some accusing the government of a "pantomime geared towards persuading people that it's all over".
The legal requirement to isolate after a positive test will be scrapped from Thursday, Boris Johnson announced as part of the strategy for "living with Covid".
Routine contact tracing and self-isolation payments will also cease, and free universal testing will come to an end on 1 April.
Despite warning that the "pandemic is not over", Mr Johnson told MPs that it was time to "move from government restrictions to personal responsibility", with "sufficient levels of immunity to complete the transition" from laws to relying on vaccines and treatments.
However, the decision to scale back Covid interventions has drawn sharp criticism from scientists and health officials alike, who have said there is a lack of compelling scientific evidence for the policy.
It comes days after the release of the latest papers from the Scientific Advisory Group for Emergencies (Sage), in which government modellers warned that transmission could increase by between 25 per cent and 80 per cent if people "return to pre-pandemic behaviours" without any mitigations in place.
"The government's move towards abandoning compulsory isolation might be politically brave, but it could end up exposing a lack of defences against even this wave, let alone any new more dangerous variants," said Dr Simon Clarke, an associate professor in cellular microbiology at the University of Reading.
"It seems to be a government pantomime geared towards persuading people that it's all over.
"Allowing infections to run riot in the community and be transferred into hospitals, which they will probably end up being unfairly blamed for again, will just cause more problems in vulnerable patients."
To combat the threat posed to the most vulnerable, those aged over 75, care home residents and immunosuppressed groups are to be offered an additional Covid booster dose from April.
"To maintain high levels of protection for the most vulnerable individuals in the population, an extra spring dose of vaccine is advised ahead of an expected autumn booster programme later this year," said Professor Wei Shen Lim, chair of Covid-19 vaccination for the Joint Committee on Vaccination and Immunisation.
However, even with this new wall of defence in place, scientists are concerned that high levels of community transmission could fuel the emergence of new variants.
"With one in 20 people in England infected with the virus and around a third of the population not having had a booster vaccine dose, now is not the time to be abandoning measures that will keep us all safe," said Lawrence Young, a professor of molecular oncology at Warwick University.
"As long as the virus continues to spread and replicate, particularly in populations who are under-vaccinated, it will throw up new variants and these will remain a continual threat even to those countries with high rates of vaccination."
In an open letter penned to the government, members of Independent Sage and other expert called on ministers to "clarify the scientific advice" underpinning its new Covid strategy.
The policy "is almost certain to increase the circulation of the virus and remove the visibility of emerging variants of concern," the authors write. "Some form of surveillance must be continued."
Mark Woolhouse, a professor of infectious disease epidemiology at the University of Edinburgh and Sage modeller, said the idea that people will return to pre-pandemic behaviour following the removal of restrictions was "much too pessimistic".
"In practice, people have been much more cautious and responsible than many experts predicted," he said, adding that if this "pattern is repeated … then I don't expect this latest round of relaxations to have a dramatic impact on the short-term course of the epidemic.
"The most likely problem in the medium term is the (almost inevitable) appearance of another variant."
In reacting to the government's announcement on Monday, senior NHS leaders said it "would be very premature to see this as signalling a permanent victory over Covid-19."
Chris Hopson, chief executive of NHS Providers, said: "There are many in the NHS who are concerned about the potential impact of these decisions. It's therefore vital that the government should keep an open mind and be ready, for example, to restore those elements of the testing and surveillance regimes should they be needed."
UK news in pictures

Show all 50
Concern has meanwhile been raised over the societal impacts of removing restrictions at this stage.
Layla Moran, chair of the All-Party Parliamentary Group on Coronavirus, said: "Dropping all restrictions and free testing, will leave us blind to new variants, and deepen divides in this country between those who can afford to self-isolate or pay for tests and those who can't."
Mr Hopson said: "The government should assess the impact of its decisions on restricting free testing, as there must be a risk of these significantly exacerbating health inequalities."
Register for free to continue reading
Registration is a free and easy way to support our truly independent journalism
By registering, you will also enjoy limited access to Premium articles, exclusive newsletters, commenting, and virtual events with our leading journalists
Already have an account? sign in
Register for free to continue reading
Registration is a free and easy way to support our truly independent journalism
By registering, you will also enjoy limited access to Premium articles, exclusive newsletters, commenting, and virtual events with our leading journalists
Already have an account? sign in
Join our new commenting forum
Join thought-provoking conversations, follow other Independent readers and see their replies