Scientific paper that claimed smokers less likely to contract Covid retracted over tobacco industry links
Study had claimed current smokers are 23 per cent less likely to contract virus
Vishwam Sankaran
Friday 23 April 2021 13:14 Comments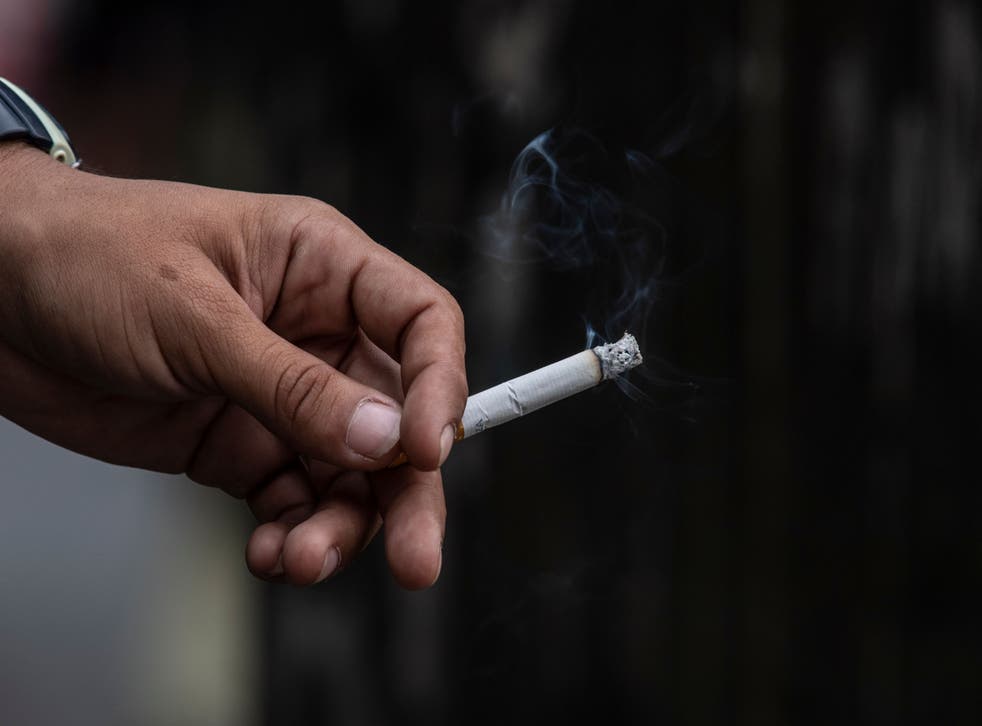 Leer en Español
A research paper which claimed that current smokers are significantly less likely to be diagnosed with Covid-19 compared to non-smokers was retracted after some of the study's authors were found to have undisclosed links with the tobacco industry.
The study by scientists from the University of Piraeus, in Greece, and the University of Utah in the US, assessed more than 89,000 laboratory-confirmed Covid cases in Mexico, and published the results in the European Respiratory Journal in July as an "early view" .
According to the now-retracted paper, "current smoking was not associated with adverse outcome" in hospitalised Covid patients, and smokers were at 23 per cent lower risk of being infected with the coronavirus.
Now, the journal has retracted the study with a statement saying, "two of the authors had failed to disclose potential conflicts of interest at the time of the manuscript's submission."
The retraction note added that at the time of publishing the study, one of the authors, José M Mier, had a current and ongoing role in providing consultancy to the tobacco industry on "tobacco harm reduction."
It said Konstantinos Poulas, another author of the research, was a principal investigator for the Greek NGO NOSMOKE, which reportedly has its base at a science and innovation hub that has received funding from the Foundation for a Smoke Free World - an organisation funded by the tobacco industry.
"After careful review of the manuscript content alongside the new disclosures brought to light, and in consultation with the leadership of the European Respiratory Society (the publisher of the journal), the editors and society were in firm agreement that, if these conflicts of interest had been disclosed at the point of manuscript submission, the editors would not have considered the article for publication," the journal editors noted.
While the failure to disclose a potential conflict of interest is not normally sufficient grounds for retraction according to the journal, the editors said the decision was taken based on the "nature of the undisclosed relationship in the context of the sensitive subject matter presented," and on the "need to align the published journal content with the bylaws of the publishing society."
"The editors also acknowledge that at no point was there a question of any scientific misconduct on the part of any of the authors, aside from the failure of two contributing authors to disclose their conflicts of interest relating to the tobacco industry," the retraction note added.
Other studies, such as one published in the journal BMJ Evidence Based Medicine, found that research linking smoking with Covid outcomes among patients were riddled with several biases and knowledge gaps that may give a false impression that smoking was protective against the coronavirus infection.
The World Health Organisation has cautioned that smoking impairs lung function, and may cause smokers to be more prone to lung infections, including Covid-19.
Register for free to continue reading
Registration is a free and easy way to support our truly independent journalism
By registering, you will also enjoy limited access to Premium articles, exclusive newsletters, commenting, and virtual events with our leading journalists
Already have an account? sign in
Join our new commenting forum
Join thought-provoking conversations, follow other Independent readers and see their replies