'Which vaccine is best?': The pitfalls and challenges of comparing the different Covid jabs
The world's different vaccines must be contextualised in the ever-changing epidemiological landscape, which varies from country to country, writes Samuel Lovett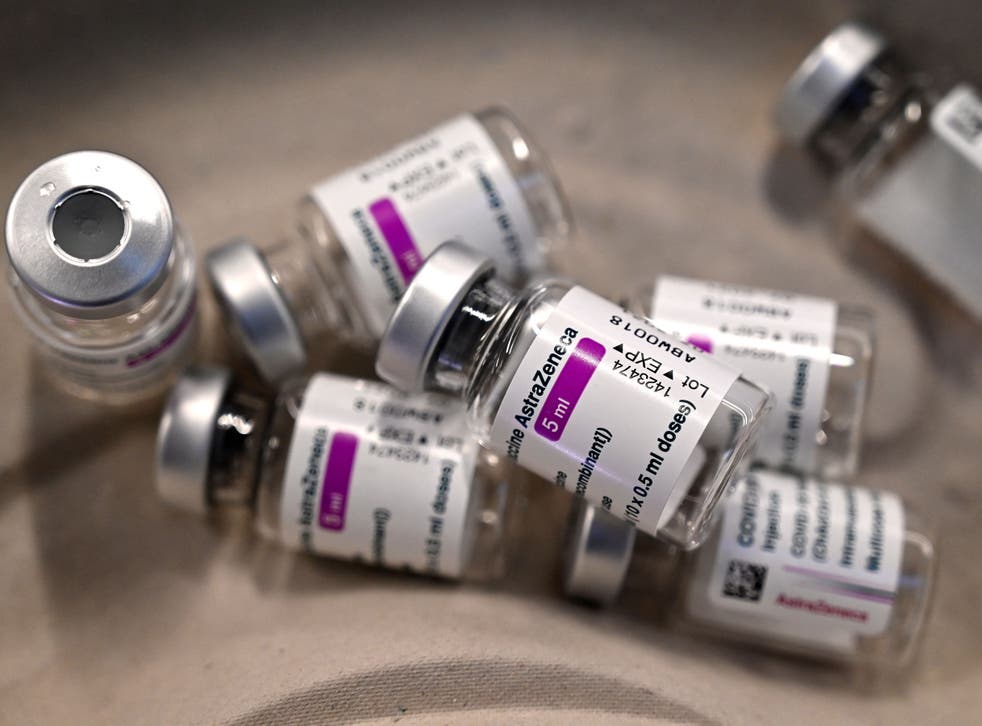 Leer en Español
Drawing comparisons between the different Covid-19 vaccines can be a dangerous game to play. At a time when increasing vaccination rates and building up immunity is all that matters, the desire to focus on headline estimates of efficacy feels counter-productive. 
The reality is that all of the globe's approved vaccines have been proven to be remarkably effective in providing protection against severe illness and hospitalisation from Covid-19 – a much-needed win that will alleviate pressure on the world's hardest-hit health services.
Getting these jabs into people's arms is the real challenge, and as international rows over supplies threaten to escalate, narratives comparing which vaccine ranks better will only serve to undermine public confidence in those jabs which aren't perceived to be as effective.
Of course, there are some undeniable differences between the vaccines which cannot be ignored and must be taken into consideration as part of efforts to ramp up inoculation programmes across the world.
The first is price. Some 3.3 billion doses of the Oxford-AstraZeneca vaccine, the target of much suspicion and mistrust beyond Britain's borders, are to be made at-cost this year, meaning the pharmaceutical giant isn't looking to make a profit from these initial sales. 
Read more:
This will help some of the world's lower- and middle-income nations, which have been outmuscled by fast-buying countries such as the UK and Japan, to buy supplies at lower prices and begin vaccinating their populations.
Alongside this, AstraZeneca is already providing its vaccine to Covax, the global initiative that is hoping to distribute roughly 2 billion doses to 92 of the globe's poorest countries at a maximum cost of $3 a dose.
Some 170 million doses have been pledged to the scheme so far, but sub-contracting deals are in place between AstraZeneca and the Serum Institute of India, the largest vaccine manufacturer in the world, to increase this figure to 1.1 billion.
Nonetheless, there have been some question marks over the company's commitments to equitable access.
Seemingly unable to avoid controversy, AstraZeneca was found to be selling supplies to South Africa at $5.25 per dose – twice as much as richer European countries were paying, according to a list that was accidentally leaked last month, and considerably more than the $3 price cap that was promised last November.
Even so, the AstraZeneca vaccine remains the best value for money compared to its counterparts. Various reports show that the Pfizer-BioNTech vaccine has been priced at $14.70-$19.50 a dose, while the Moderna jab will cost between $15 and $18 a dose, depending on the buyer. Both companies stand to make billions from these sales.
The Johnson & Johnson vaccine, which uses the same technology as the AstraZeneca jab, is also much cheaper than these mRNA-based candidates, costing the EU $8.50, with each dose going twice as far as the other brands, since it is a single-shot vaccine.
Money, clearly, matters – and the world's poorest nations will know that even amid a global crisis that has left millions dead, they cannot expect to afford and therefore access the full toolkit of vaccines that has been developed.
The second key difference is logistics. Both the AstraZeneca and Johnson & Johnson vaccines can be stored at fridge temperatures for up to three months, while the mRNA jabs have a shorter shelf life and have to be kept in sub-freezing conditions. 
In those countries where health services and storage technologies are underdeveloped, as is the case across much of the global south, such requirements simply cannot be met. 
The logistical demands that come with each jab are vital to keep in mind and will determine the distribution of doses across the globe. However, as the forces of vaccine nationalism intensify with each passing week, access to this life-saving medicine for the world's poorest people is becoming more and more limited.
Indeed, the World Health Organisation recently launched an extraordinary attack on rollouts in wealthier countries such as the UK, branding the race to protect their entire population at the expense of healthcare workers and vulnerable groups in poorer nations "grotesque".
Dr Tedros Adhanom Ghebreyesus, head of the WHO, said it was "shocking" that so little was being done to avert a "catastrophic moral failure".
As a one-shot vaccine, the Johnson & Johnson candidate does offer some form of hope for lower-income nations. This type of jab is considered by the WHO to be the best option in pandemic settings, enhancing access, distribution and compliance for hard-to-reach communities with limited healthcare access.
Ultimately, though, the globe's different vaccines must be contextualised in the ever-changing epidemiological landscape, which varies from country to country. The new and emerging variants are impacting the real-world effectiveness of the jabs, making it harder to draw accurate comparisons.
UK news in pictures

Show all 50
Nonetheless, the real-life data we have on the vaccines remain encouraging. Israel's swift rollout has made it the largest study of the Pfizer jab that we have so far. Among the country's first fully-vaccinated group – those aged 70 and over – there was a 53 per cent reduction in new cases, a 39 per cent decline in hospitalisations and a 31 per cent drop in severe illnesses from mid-January until February.
In the UK, data from Public Health Scotland has shown that four weeks after receiving a first dose, both the Pfizer and AstraZeneca jabs cut hospitalisation with Covid-19 by up to 85 and 94 per cent respectively. Separate research has suggested the vaccines could cut transmission of the virus by as much as half.
In both Britain and Israel, the so-called Kent variant is dominant. Studies suggest that the current generation of Covid-19 vaccines remain highly capable in neutralising this mutated form of the virus. However, against the South African variant, known as B1351, the effectiveness of the jabs is diminished.
For the Novavax vaccine, results from the company's South African-based trial suggest the vaccine was 60 per cent effective at preventing Covid-19. In the UK, where the prevalence of B1351 is low, this figure rose to 89 per cent. 
Johnson & Johnson returned similar variation in its trial results, having tested its vaccine in South Africa, Latin America and the US at later stages of the pandemic when the different variants had taken root.
As more variants inevitably arise in the months to come, this patchwork picture of results, percentages and estimates will only change further. Yet, for now, the bottom line remains the same: the vaccines work, they are safe, they are cutting transmission, and even against the current crop of variants, they're capable of offering protection. Let's not forget this as we fixate over the final details.
Register for free to continue reading
Registration is a free and easy way to support our truly independent journalism
By registering, you will also enjoy limited access to Premium articles, exclusive newsletters, commenting, and virtual events with our leading journalists
Already have an account? sign in
Register for free to continue reading
Registration is a free and easy way to support our truly independent journalism
By registering, you will also enjoy limited access to Premium articles, exclusive newsletters, commenting, and virtual events with our leading journalists
Already have an account? sign in
Join our new commenting forum
Join thought-provoking conversations, follow other Independent readers and see their replies