Crispr-Cas9: Revolutionary gene editing technique named scientific breakthrough of the year
It is the first time that a top breakthrough had also been a runner-up twice before
Steve Connor
Science Editor
Thursday 17 December 2015 20:17 Comments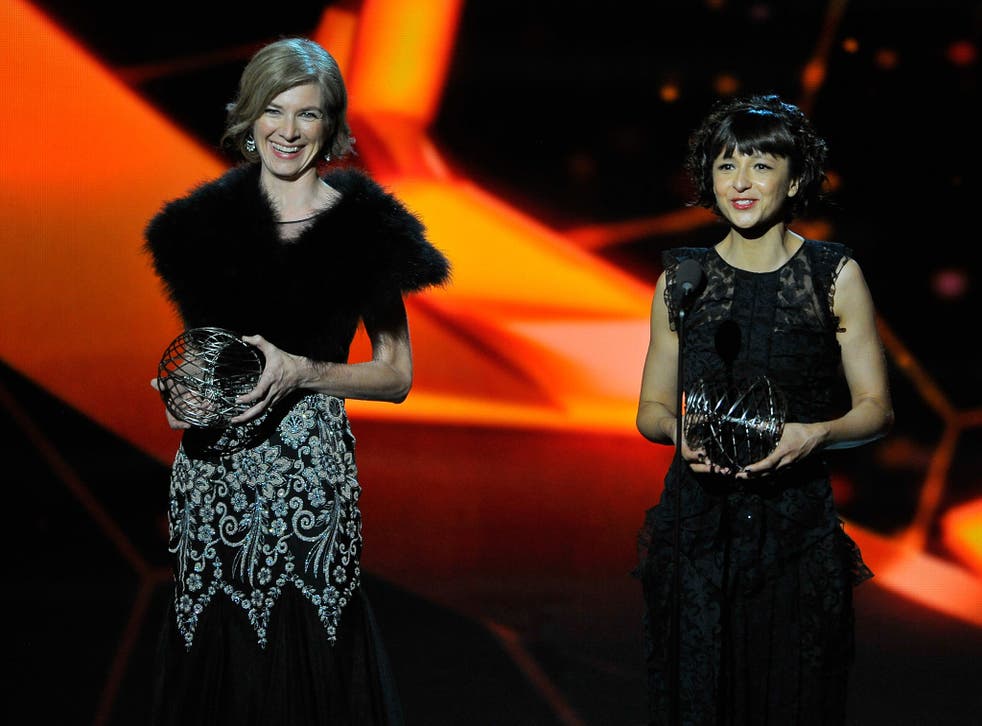 A revolutionary technique for editing the DNA of the human genome with extreme precision, which has already been used to alter the genes of "spare" human IVF embryos in a controversial experiment conducted in China, has been named as the scientific breakthrough of the year.
The gene-editing technology called Crispr-Cas9 was voted by the editors of the American journal Science as the most important research breakthrough of 2015. Its selection was unprecedented given that it is the first time that a top scientific breakthrough had also been a runner-up twice before.
"But this is the year it broke away from the pack, revealing its true power in a series of spectacular achievements," said John Travis, managing news editor of Science.
The British journal Nature also cited Crispr-Cas9 in its "ten people who mattered" in 2015. The journal said that Jun Jiu Huang of Sun Yat-sen University in Guangzhou deserves recognition for his bold, but highly controversial attempts at editing the DNA of human IVF embryos with Crispr-Cas9.
Dr Huang deliberately chose "spare" IVF embryos that were unable to develop in the womb for an experiment to disable the gene responsible for the blood disorder beta-thalessaemia. He told Nature earlier this year that he did it to warn people off using Crispr-Cas9 on viable IVF embryos until it was proven to be safe.
"We wanted to show our data to the world so people know what really happened with this model. We wanted to avoid ethical debate," he said.
However, when the details of the research emerged it created deep concern around the world. It triggered an international summit in Washington in December to discuss the ethics of engineering the human "germline" – sperm, eggs and embryos – using Crispr-Cas9.
Mr Travis said that the technique for precision editing of the DNA of any living organism has matured into a "molecular marvel" over the past three years when it was developed into a highly effective tool by researchers, including Jennifer Doudna of the University of California, Berkeley and Emmanuelle Charpentier, now at the Max Planck Institute for Infection Biology in Berlin.
"At one point during the human gene-editing summit, Charpentier described its capabilities as 'mind blowing'. It's the simple truth. For better or worse, we all now live in Crispr's world," Mr Travis said.
In addition to attempt at editing unviable IVF embryos, scientists also used Crispr-Cas9 to develop so-called "gene drive" technology, where the frequency of genetically-modified traits can be amplified within a breeding population of insects so that up to 99 per cent of the subsequent offspring quickly inherit the GM trait.
In 2015, scientists demonstrated a Crispr-Cas9 gene drive in lab-grown fruit flies, showing that 97 per cent of them can end up inheriting a GM gene for body colouration. Other researchers followed this up with laboratory studies demonstrating how gene drives can disseminate malaria resistance genes, or infertility genes in breeding populations of mosquitoes – with the aim of controlling the spread of mosquito-borne infections.
"Debates are now erupting over the benefits and ecological risks of releasing such insects into the wild – and whether gene drives could also thwart invasive species such as Asian carp and cane toads, combat other animal-borne pathogens such as the one causing Lyme disease," Mr Travis said.
"In short, it's only slightly hyperbolic to say that if scientists can dream of a genetic manipulation, Crispr can now make it happen," he said.
Register for free to continue reading
Registration is a free and easy way to support our truly independent journalism
By registering, you will also enjoy limited access to Premium articles, exclusive newsletters, commenting, and virtual events with our leading journalists
Already have an account? sign in
Join our new commenting forum
Join thought-provoking conversations, follow other Independent readers and see their replies