Dads would probably beat their millennial sons in a fight, and have far stronger handshakes, study finds
Men's and women's handshakes have also become almost the same, on average
Andrew Griffin
Monday 15 August 2016 17:14 Comments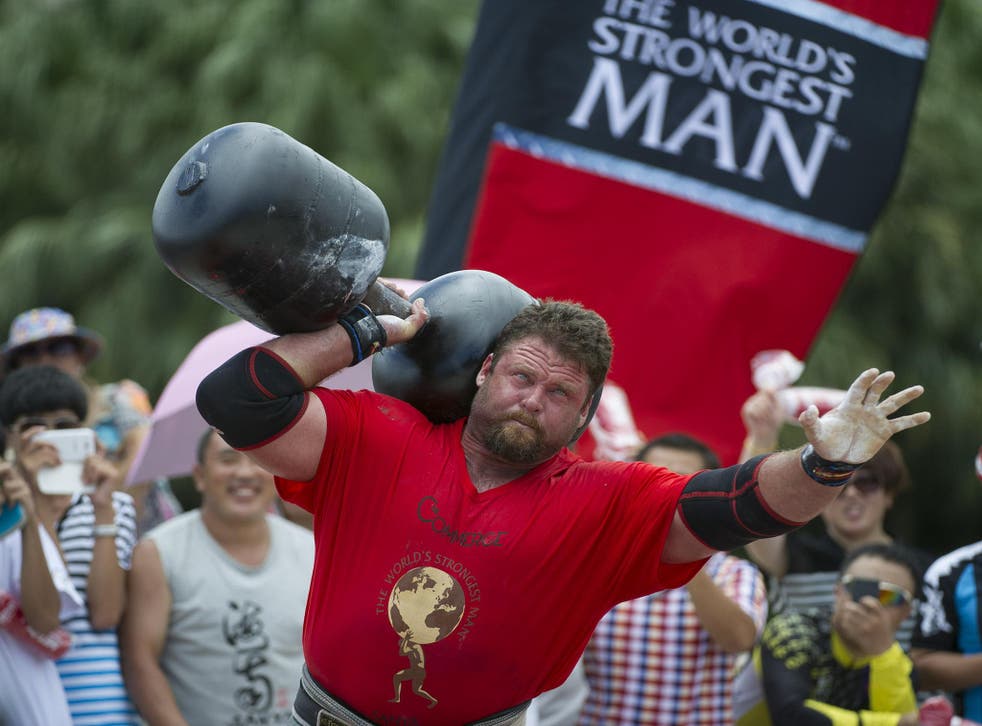 Young people today would be easily beaten in arm wrestling matches and handshakes with their fathers, according to a new study.
Researchers at the Journal of Hand Therapy has looked at the arm strength of millennials – people aged 20-34 – and compared it with people who were the same age in 1985. And they found that they were vastly inferior.
Researchers measured how hard people can squeeze something, or grip strength, as well as how hard people could pinch something between two fingers. They took that information over decades, beginning in 1985, giving them an easy way of comparing how strong or otherwise people had become over time.
Science news in pictures

Show all 20
And they found that it was very much otherwise – when compared with young men in 1985, today's youths are far weaker.
The average young man studied in 1985 could squeeze with 117 pounds of force, the researchers found. Their similarly aged counterparts today could squeeze with just 98 pounds of force.
It found that strength was significantly lower among all young people, apart from women aged between 30-34. The trend was seen among all the males that were studied, as well as in some measures of the women between 20-24 and 25-29.
The difference between men and women has also mostly disappeared. In 1985, men had around 31 pounds of squeezing force on the women who were studied, but those differences have now disappeared.
Grip strength is a fairly specific measure of people's health. But it's a very useful one – it can be a good way of predicting how strong people are in other ways, and also tends to be a good measure of how strong they are.
The research of people's hand strength today took students from North Carolina – who aren't necessarily representative and might have weaker hands than normal.
And this studied in 1985 were also a specific group, since it took volunteers from around Milwaukee.
But they are in line with a range of studies that have looked at similar questions. Children have been found to be less physically fit than they were 30 years ago, the Washington Post reported, and other studies have also found that hand strength has been reduced.
Register for free to continue reading
Registration is a free and easy way to support our truly independent journalism
By registering, you will also enjoy limited access to Premium articles, exclusive newsletters, commenting, and virtual events with our leading journalists
Already have an account? sign in
Join our new commenting forum
Join thought-provoking conversations, follow other Independent readers and see their replies