Martin Shkreli-hiked drug Daraprim recreated by Australian schoolboys for $20 a pill
The New York City hedge fund manager gouged the price of the drug from $13.50 to $750 per pill overnight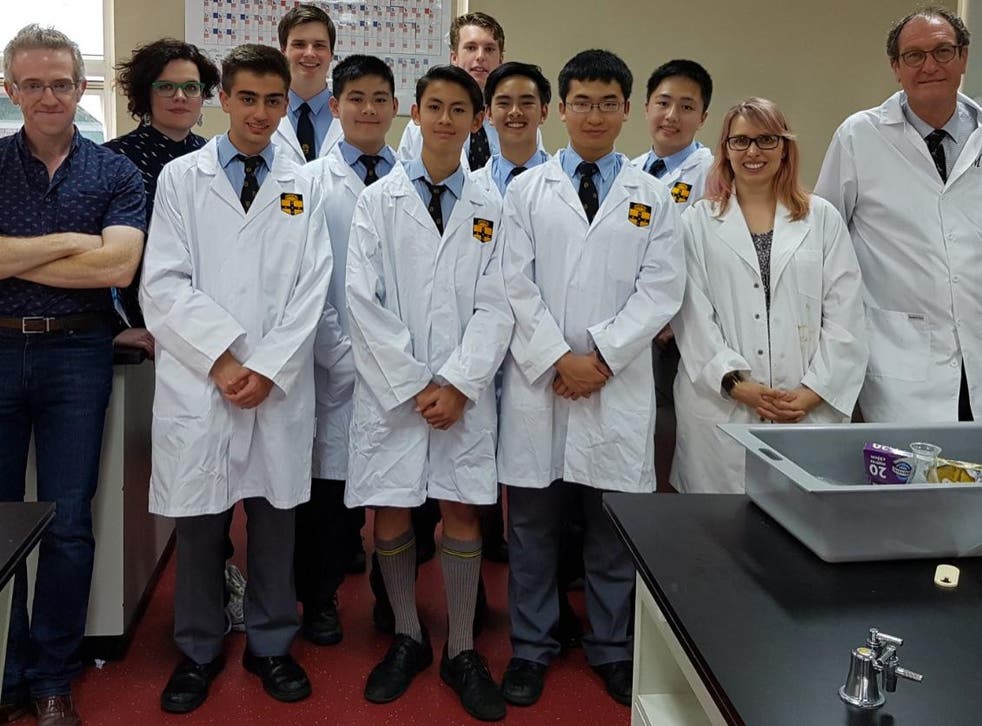 A group of Australian schoolboys are giving notorious hedge fund manager and "pharma bro" Martin Shkreli a run for his money.
The year 11 boys from Sydney Grammar managed to recreate the drug Daraprim – commonly prescribed to people with HIV – for only about $20 a dose.
Shkreli became the "most hated man in the world" when he increased the price of the drug from $13.50 to $750 per pill overnight. The drug is listed on the World Health Organisation's list of essential medicines.
The students orchestrated the formula with the help of the University of Sydney and members of the Open Source Malaria consortium.
A postdoctoral teaching fellow at the university who helped with the project, told the Guardian that she could not stop thinking on the story of Shkreli, who initiated the price hike when he acquired Turing Pharmaceuticals last year.
"I couldn't get this story out of my head, it just seemed so unfair," she said, "especially since the drug is so cheap to make and had been sold so cheaply for so long."
Licensing deal threatens cheap pharmaceuticals

Show all 3
She continued: "I said, 'Why don't we get students to make Daraprim in the lab', because to me the route looked pretty simple. I thought if we could show that students could make it in the lab with no real training, we could really show how ridiculous this price hike was and that there was no way it could be justified."
However, the students had to do some out of the box thinking to figure out the formula of the drug.
"We couldn't use the patented route as it involved dangerous reagents," the students' chemistry teacher, Dr Malcolm Williamson, told the Sydney Morning Herald.
And the end result produced 3.7 grams of pyrimethamine – the chemical name of Daraprim.
"That's about $110,000 worth of the drug," Dr Williams said.
The students' research is available online through the Malaria project, which is working to develop affordable treatment for the disease.