Magic mushrooms could be 'serious breakthrough' for depression treatment, claims drugs expert
'Maybe this is a new era to treating depression. Yes it could all be powerful placebo … [but] let's not be too pessimistic'
Ian Johnston
Science Correspondent
Tuesday 17 May 2016 16:39 Comments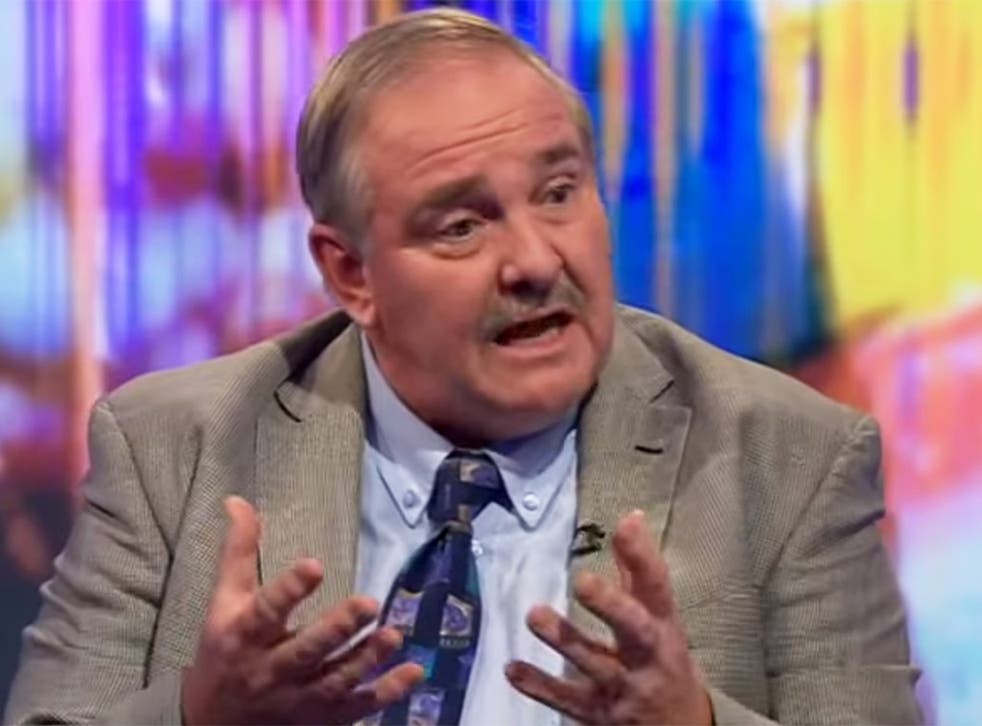 A former government drugs adviser, who was sacked after saying ecstasy was less harmful than alcohol, has claimed that a study suggesting the psychedelic component of magic mushrooms could lift severe depression is a "serious breakthrough".
Professor David Nutt, who repeatedly clashed with the then Labour Government when he was chairman of the Advisory Council on the Misuse of Drugs (ACMD), said about half of the 12 people with depression had gone into remission for three months after they were legally given the illegal drug psilocybin, found in magic mushrooms.
But the pilot study, reported in the journal Lancet Psychiatry, was attacked by Oxford University neuroscientist Professor Jonathan Flint, who said there was "nothing in this paper to indicate that [psilocybin] might cure depression" and suggested the result might simply have been caused by the placebo effect.
Professor Nutt, an expert in neuropsychopharmacology at Imperial College London, was fired as ACMD chairman in 2009 by the then Home Secretary, Alan Johnson, after saying tobacco and alcohol were more harmful than ecstasy, cannabis and LSD.
Cheese triggers same part of the brain as drugs
At the time Professor Nutt accused the Government of having a "Luddite" attitude and "misleading" the public about drugs. His dismissal was criticised by other leading scientists, including Professor Colin Blakemore, the former chief executive of the Medical Research Council (MRC), who said it might discourage other academics from giving expert advice.
Speaking to The Independent about the psilocybin research, which he co-authored with Dr Robin Carhart-Harris, Professor Nutt said: "I think this is a serious breakthrough. Half the people went into remission within a week and they stayed in remission for up to three months. There's nothing else – apart from electro-convulsive therapy – that has such a profound impact on persistent depression."
In the study, all patients showed some decrease in symptoms of depression for at least three weeks. Seven showed a positive response three months after the treatment, with five remaining in remission after three months, the MRC, which funded the research, said in a statement.
Asked about Professor Flint's criticisms, Professor Nutt agreed they had not actually proved the effect. But he added: "Maybe this is a new era to treating depression. Yes it could all be powerful placebo … [but] let's not be too pessimistic. We haven't proven anything [yet], we've just opened up a very important, potential new treatment.
"He [Flint] is a good friend of mine, but he's got quite a sense of humour and he's quite cynical. Often he's right, but in this case he might not be."
Professor Nutt said the study had taken three years, mainly because of the tight controls on psilocybin. "The regulations meant we spent almost all of the three years getting through the regulations," Professor Nutt said.
"The law treats me as a drug dealer … they monitor me as if I was criminal."
He said the treatment had cost about £1,500 per patient "whereas, if the drug wasn't illegal, we could probably get it down to 30 quid".
Dr Carhart-Harris said the psilocybin had been administered with "appropriate safeguards in place". "I wouldn't want members of the public thinking they can treat their own depressions by picking their own magic mushrooms. That kind of approach could be risky," he said.
One of the trial's participants Kirk Rutter, 45, from London, said he had become "very depressed" following the death of his mother in 2011 and remained "truly heart-broken" despite having grief counselling and taking antidepressant drugs.After taking two doses of psilocybin, he said he experienced "psychedelic turbulence", which left him feeling "cold and anxious".
"However this soon passed, and I had a mostly pleasant – and sometimes beautiful – experience," he said. "There were certainly some challenging moments during the sessions … during the high-dose session I visualised my grief as an ulcer that I was preventing from healing so that I could stay connected to my mother.
"However by going through memories, and feeling the love in our relationship, I saw that letting go of the grief was not letting go of her memory."
He said after the sessions he felt "lighter and more optimistic". "For the past few months I've started to feel less positive but I'm still doing great," Mr Rutter added.
Professor Flint criticised the study partly because it was "open label" so the subjects knew they were being given psilocybin. Double-blind trials, in which neither the researchers nor the subjects know whether an active drug or a placebo is being used, are considered the gold standard for scientific experiments of this type. "Given the minute sample size, the open-label nature of the trial, and the large number of additional uncontrolled features that accompanied the drug provision, it is impossible to attribute clinical efficacy to the drug [or] determine if response is placebo driven," he said.
"Since psilocybin has been taken probably for thousands of years, the finding that it is not toxic is hardly news – there is nothing in this paper to indicate that it might cure depression."
Science news in pictures

Show all 20
Dr Louise Jones, the head of translational research at the MRC, said: "We currently don't have effective treatments for some people's depression so we need to know more about how drugs such as psilocybin could be used for patient benefit. This study showed that, with appropriate safeguards, psilocybin can be safely administered to some patients with treatment-resistant depression. It will now be important to undertake studies that evaluate its role as a potential treatment."
Professor Nutt said they were now trying to obtain grants and raise money to fund a more extensive trial.
Register for free to continue reading
Registration is a free and easy way to support our truly independent journalism
By registering, you will also enjoy limited access to Premium articles, exclusive newsletters, commenting, and virtual events with our leading journalists
Already have an account? sign in
Join our new commenting forum
Join thought-provoking conversations, follow other Independent readers and see their replies