Dinosaurs were 'in decline' 50 million years before asteroid strike wiped them out, study suggests
'A sudden apocalypse may have been the final nail in the coffin, but something else had already been preventing dinosaurs from evolving new species as fast as old species were dying out'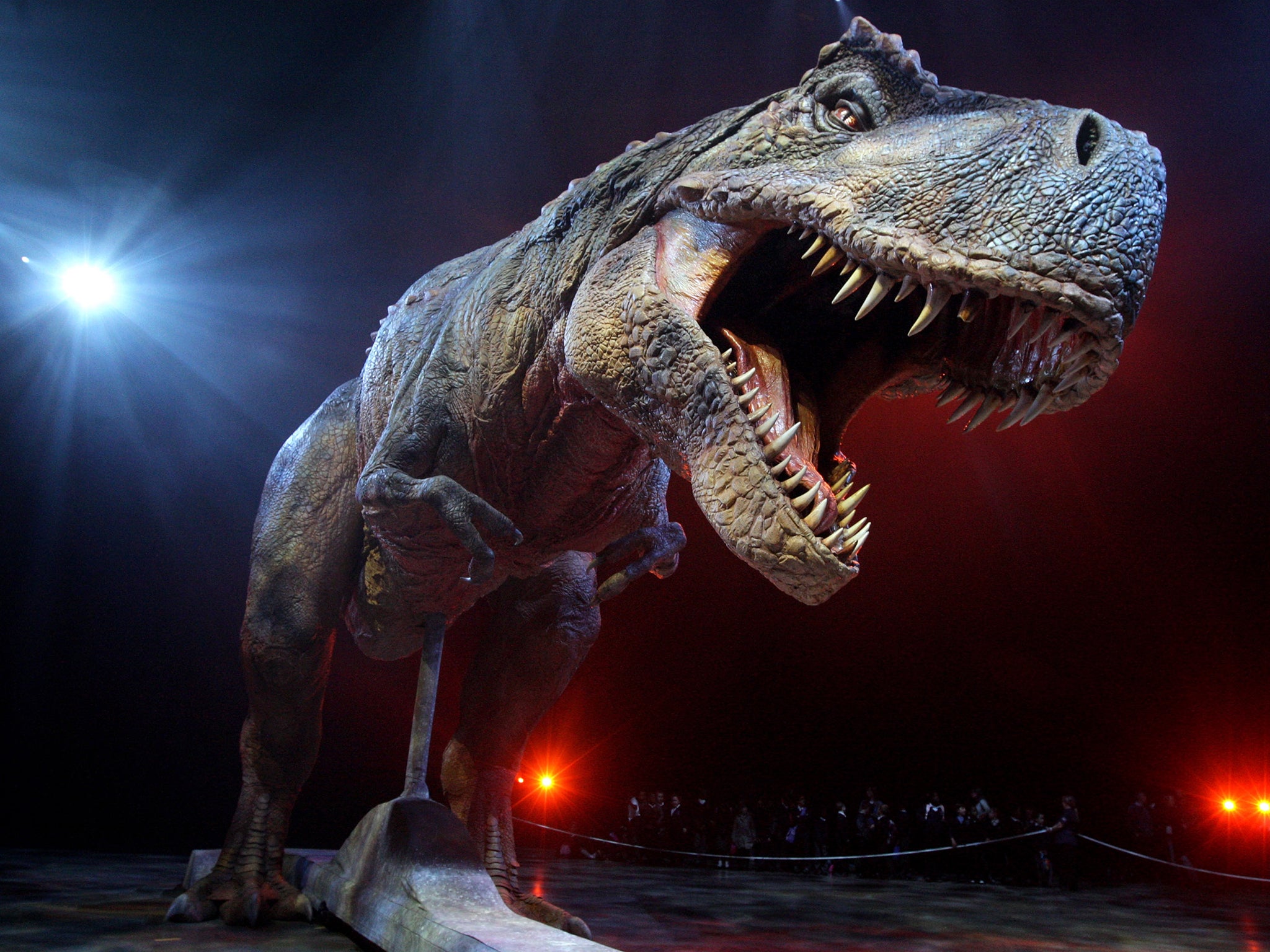 Dinosaurs had already been in decline for around 50 million years by the time they were wiped out by a giant asteroid strike, scientists have discovered.
Until now, most experts believed the creatures were thriving until an asteroid hit the Earth off the coast of Mexico 66 million years ago, changing the planet's climate dramatically.
But new research from scientists at Reading University suggests dinosaurs had been declining for tens of millions of years prior to this impact, and "were going extinct faster than they could replace themselves", palaeontologist Manabu Sakamoto said.
Dr Sakamoto and his team used sophisticated statistical analysis and fossil evidence to look at three large dinosaur family trees, searching for evidence of when extinctions began to outnumber the appearances of new species.
Giant long-necked plant-eaters known as Sauropods, such as the Diplodocus, were lost at the fastest rate, while two-legged meat-eating relatives Tyrannosaurus Rex were in a more gradual decline. Another group was on the rise however, the triceratops, while one group in decline still lives on in its descendants – today's birds.
Dr Sakemoto said: "While the asteroid impact is still the prime candidate for the dinosaurs' final disappearance, it is clear that they were already past their prime in an evolutionary sense."
"While a sudden apocalypse may have been the final nail in the coffin, something else had already been preventing dinosaurs from evolving new species as fast as old species were dying out.
"This suggests that for tens of millions of years before their ultimate demise, dinosaurs were beginning to lose their edge as the dominant species on Earth."
The research, published in the Proceedings of the National Academy of Sciences journal, suggests that as a result of this evolutionary decline, the dinosaurs were unable to recover from the environmental crisis caused by the meteor strike, which blacked out the sun with millions of tonnes of dust and cooled the global climate, causing widespread vegetation loss.
David Fastovsky, chair of the geosciences department at the University of Rhode Island, said the discovery that dinosaurs began declining so early on was unexpected.
But Dr Chris Venditti, who co-authored the Reading University research, said the decline of the dinosaurs would have left "plenty of room for mammals, the group of species which humans are a member of, to flourish before the impact, priming them to replace dinosaurs as the dominant animals on Earth".
Additional reporting by agencies
Join our commenting forum
Join thought-provoking conversations, follow other Independent readers and see their replies