Animals that live longer and breed less could act as reservoirs for diseases that spread to humans, study finds
With scientists continuing to investigate source of Covid-19, research raises question of which species should be monitored
Tom Batchelor
Monday 09 November 2020 18:46 Comments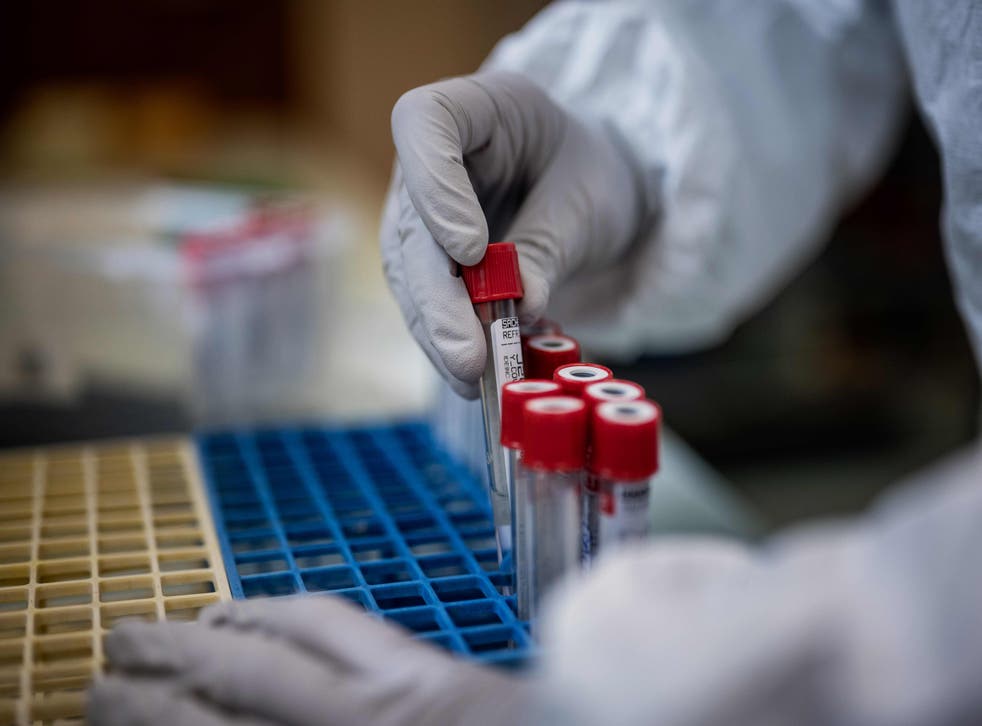 Animals that live longer and breed less often could act as reservoirs for diseases that jump to other species including humans, scientists have warned.
Those species that conserve energy for survival – as opposed to animals which live fast and die young, devoting significant efforts to reproduction – are better equipped to survive in large numbers while withstanding high levels of infection.
They are therefore more likely to act as reservoirs of infection that can spill over into other species, the study by the University of Exeter suggested.
The research, which comes amid heightened awareness of the risks posed by animal-to-human virus transmission, found that slow-lived species often have higher demographic competence for persistent infections.
This in turn means they are more likely to be carrying disease, allowing it to spread.
With scientists continuing to investigate the source of the Covid-19 pandemic, the study raises the question of which animal species should be monitored as potentially high-risk disease spreaders.
But Professor Dave Hodgson, director of the Centre for Ecology and Conservation on Exeter's Penryn Campus in Cornwall, said the study deliberately stopped short of naming specific species that posed a threat, "not least to avoid the risk of persecution of those species".
He told The Independent: "The point we make is that wild reservoirs of emergent diseases will be those species that are 'suited' to harbouring high prevalence of disease at high abundance. That's an ecological pre-condition for the risk of spillover to humans or livestock.
"Competent species, according to our models, tend to be long-lived, slow-living. After that, other factors play critical roles. How much humans interact with those species (hence cats, mink etc are often discussed; bats as house-dwellers; live animal markets; encroachment into rainforests; the exotic pet trade). How similar are our immune systems? How closely related are we, evolutionarily? Hence primates and shared pathogens.
"Another important feature of our work on ecological competence is that it helps us understand the kinds of species that could themselves be threatened by emergent diseases. There are combinations of host and pathogen life history that tend to promote epidemics and very unstable population dynamics, hence risking extinctions.
"So, it's a story about human health and concerns around emergent diseases, but it's also a story about the importance of wildlife disease for conservation."
In the study published in the journal Nature Ecology and Evolution, researchers used mathematical models to explore what kinds of animal species and pathogens – diseases – are likely to coexist for long periods.
Dr Matthew Silk, of the University of Exeter, said: "As well as finding that slow-living species may be reservoirs of infectious disease, we show a 'flip-side' whereby species with low demographic competence may not be able to coexist with new diseases and might therefore suffer local or complete extinction.
"It is important to note that pace of life in the host species isn't the only important factor affecting 'demographic competence'.
"Traits of the pathogen itself – such as how easily it is transmitted and how likely it is to kill a host – will also play a key role, as will the social behaviour of the host species.
"We must also consider the role of immunity. Differences in immune systems that we know exist between fast and slow hosts can influence how long individuals are ill and whether they can be reinfected."
Register for free to continue reading
Registration is a free and easy way to support our truly independent journalism
By registering, you will also enjoy limited access to Premium articles, exclusive newsletters, commenting, and virtual events with our leading journalists
Already have an account? sign in
Join our new commenting forum
Join thought-provoking conversations, follow other Independent readers and see their replies