Donald Trump wants to put humans on Mars in three years, President announces in ISS livestream
Astronauts had to remind the President that he just signed a law planning for a trip to the Red Planet in 2030
Andrew Griffin
Monday 24 April 2017 15:26 Comments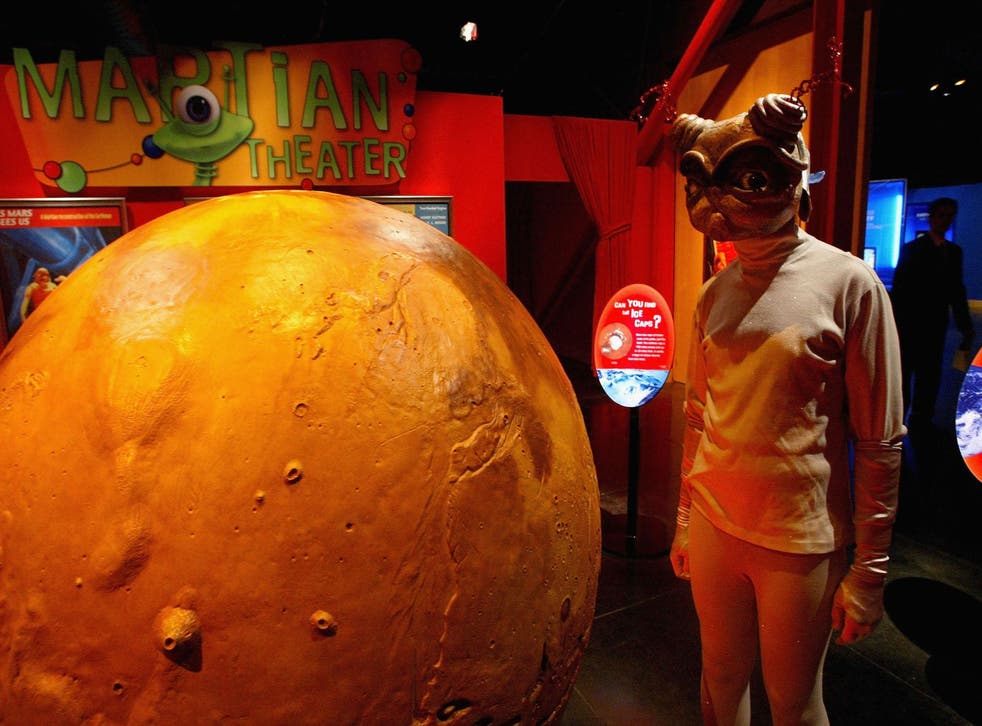 Donald Trump wants humans on Mars in the next three years.
He is unsatisfied with Nasa's current plans – to get humans on the Red Planet in the 2030s – and wants people on Mars by the end of his first term, in three-and-a-half years.
At a push, he wants people on the planet by the end of his second term, which would come in 2025 if he were to be elected again. The President told the astronauts that they need to speed up to meet his target.
Nasa's most stunning pictures of space

Show all 30
Nasa's plan of a mission to Mars by the 2030s was already highly ambitious. It has been funded through a bill that Mr Trump just recently signed into law – which the astronauts had to remind him of during the video.
It wasn't clear whether or not Mr Trump was joking about the new, highly ambitious target. Putting people on Mars will require technical and specialist equipment far beyond any space mission so far, which astronauts pointed out during the call was only now being invented and built.
Mr Trump made the request during a livestreamed chat with Peggy Whitson, an astronaut who just became the American who has spent the longest time in space. During that video, he spoke at length about his plans for space exploration, and of his hopes for private corporations to be involved in that work.
The President has actively supported exploration of other planets like Mars, even taking funding away from Nasa's earth science work to focus instead on missions into our own solar system. And he is being supported by Elon Musk, who also wants humans to move to Mars and is invested in doing so through his SpaceX private spaceflight company.
During the call, Mr Trump joked that he wouldn't want to go to the International Space Station, because it is flying around the Earth at 17,000mph. That is "about as fast as I've heard", and "I wouldn't want to fly" at that speed, but it's "what you do", he said.
He also joked that the call to space was possible because of "great American equipment that works, and that is not easy", and said that he liked speaking to the astronauts more than he enjoyed speaking to politicians on the ground.
Register for free to continue reading
Registration is a free and easy way to support our truly independent journalism
By registering, you will also enjoy limited access to Premium articles, exclusive newsletters, commenting, and virtual events with our leading journalists
Already have an account? sign in
Join our new commenting forum
Join thought-provoking conversations, follow other Independent readers and see their replies