Driving while dehydrated can be just as dangerous as drink driving, study suggests
Motorists under the influence of alcohol make same number of mistakes as those who haven't had enough water, say scientists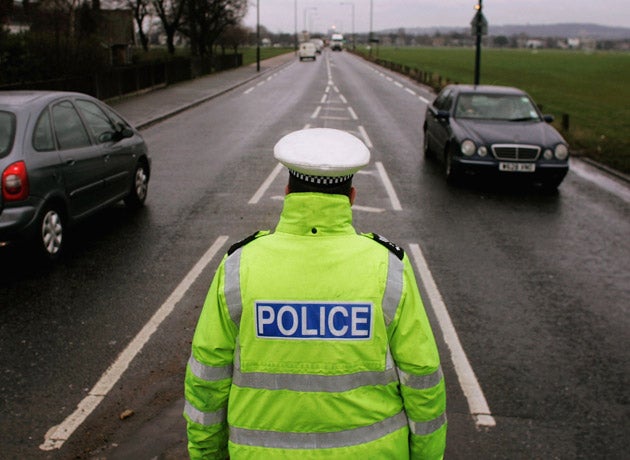 Drivers who have not had enough water to drink make as many mistakes on the road as those who are under the influence of alcohol, a study has found.
Scientists from Loughborough University tested drivers who had just 25ml of water an hour, and found that they made double the number of errors compared to those who were properly hydrated – but roughly the same number as someone who has consumed the legal limit of alcohol.
Even mild dehydration can have a negative impact on mental functions, from reduced concentration and alertness to changes in mood, researchers told The Daily Telegraph.
It is the first study linking dehydration and driving ability, and has been published in the journal Physiology and Behaviour.
Professor Ron Maughan, who led the sport and exercise nutrition team conducting the study, took male drivers through a range of tests using a lab-based driving simulator over two days.
Each driver was tested on one day when they were given 200ml of water every hour, and another day when they were given just 25ml – the equivalent of about five sips.
Best non-alcoholic and low alcohol drinks
Show all 6
On average, the participants made 47 driving errors while normally hydrated – but that number rose to 101 when they were on the "dry" day.
Prof Maughan told the Telegraph: "We all deplore drink driving, but we don't usually think about the effects of other things that affect our driving skills, and one of those is not drinking and dehydration.
"There is no question that driving while incapable through drink or drugs increases the risk of accidents, but our findings highlight an unrecognised danger and suggest that drivers should be encouraged to make sure they are properly hydrated."
With summer just getting into full swing in Britain, the researchers warned that over a long journey being in a hot car can lead to significant losses in water – and particularly advised against not drinking water so as to avoid toilet stops on long journeys.
Join our commenting forum
Join thought-provoking conversations, follow other Independent readers and see their replies