'Goldilocks' planets: Eight 'Earth-like' worlds found deep in space that could support life
Two, the distant Kepler-438b and Kepler-442b, are said to be Earth-like
Lizzie Dearden
Tuesday 06 January 2015 19:41 Comments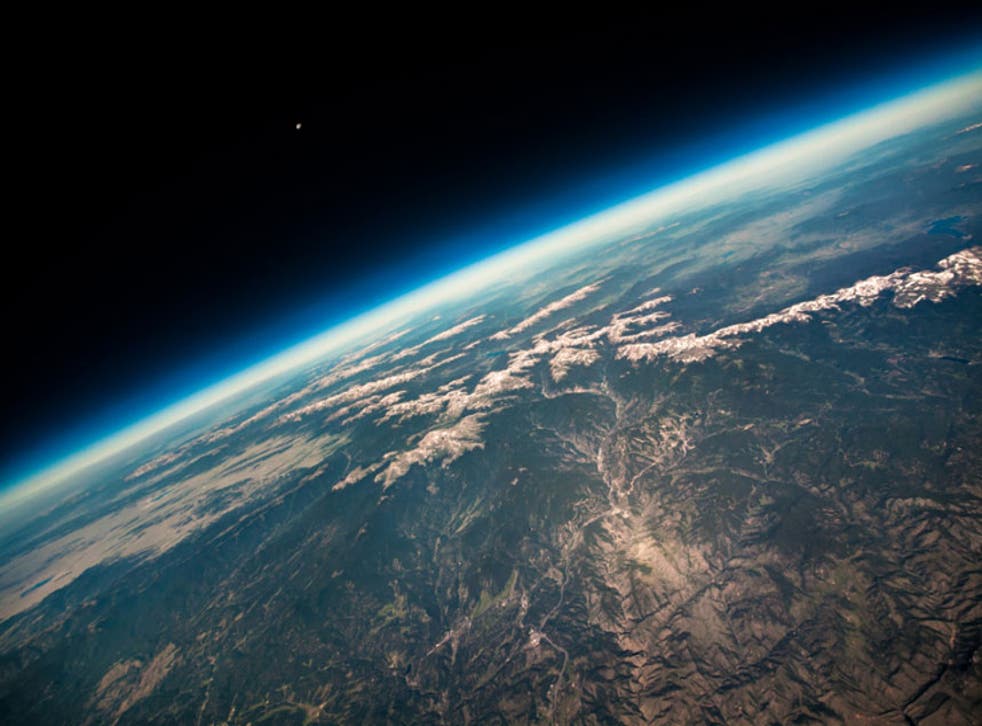 Eight new planets have been discovered that could hold alien life in the "Goldilocks zone" of orbit – at just the right temperature for water.
Two of the small planets are the most Earth-like found so far, according to scientists at the Harvard-Smithsonian Center for Astrophysics (CfA).
They are orbiting distant stars in the habitable zone that is at the right temperature for liquid water to fuel organisms.
Too much heat from its star and it would boil away as steam. Too little, and the water would freeze solid.
All of the exoplanets are less than half the Earth's size but could be rocky.
The lead author of the report, Guillermo Torres, announced the findings at a meeting of the American Astronomical Society on Tuesday. The research is also published in the Astrophysical Journal.
"Most of these planets have a good chance of being rocky, like Earth," he said. "For our calculations we chose to adopt the broadest possible limits that can plausibly lead to suitable conditions for life."
The two most Earth-like planets are known as Kepler-438b and Kepler-442b. Both orbit red dwarf stars that are smaller and cooler than our Sun.
Kepler-438b is 470 light-years from Earth and circles its star every 35 days, while Kepler-442b completes one orbit every 112 days and is 1,100 light-years away.
With a diameter just 12 per cent bigger than Earth, Kepler-438b has a 70 per cent chance of being rocky, the scientists have calculated. Kepler-442b is about one-third larger than Earth, and the likelihood of it being rocky is around 60 per cent.
To be in the habitable zone, an exoplanet must receive about as much sunlight as Earth. Kepler-438b basks in about 40 per cent more light than Earth, giving it a 70 per cent chance of being in the star's habitable zone.
Kepler-442b gets about two-thirds as much light as Earth, raising its chances of being capable of holding alien life at 97 per cent, according to the team's calculations.
"We don't know for sure whether any of the planets in our sample are truly habitable," said co-author David Kipping. "All we can say is that they're promising candidates."
The exoplanets were first identified by the US space agency Nasa's Kepler space telescope, lending them their names.
Where to explore in the solar system

Show all 10
They were all too small to confirm by measuring their masses and had to be validated using a computer program that determined they were statistically likely to be planets.
Four of the eight are in multiple-star systems, although the so-called "companion" stars are distant and do not have a significant influence on the planets, the scientists said.
Before this discovery, the two most Earth-like planets known were Kepler-186f, which is 1.1 times the size of Earth and receives 32 per cent as much light, and Kepler-62f, which is 1.4 times our planet's and receives 41 per cent as much light.
Register for free to continue reading
Registration is a free and easy way to support our truly independent journalism
By registering, you will also enjoy limited access to Premium articles, exclusive newsletters, commenting, and virtual events with our leading journalists
Already have an account? sign in
Join our new commenting forum
Join thought-provoking conversations, follow other Independent readers and see their replies