Elderly drivers 'are not dangerous' and taking away their licence could kill them, academic claims
'People also think testing old people will make the roads safer — it won't'
Ian Johnston
at the British Science Festival, Swansea
Tuesday 06 September 2016 10:49 Comments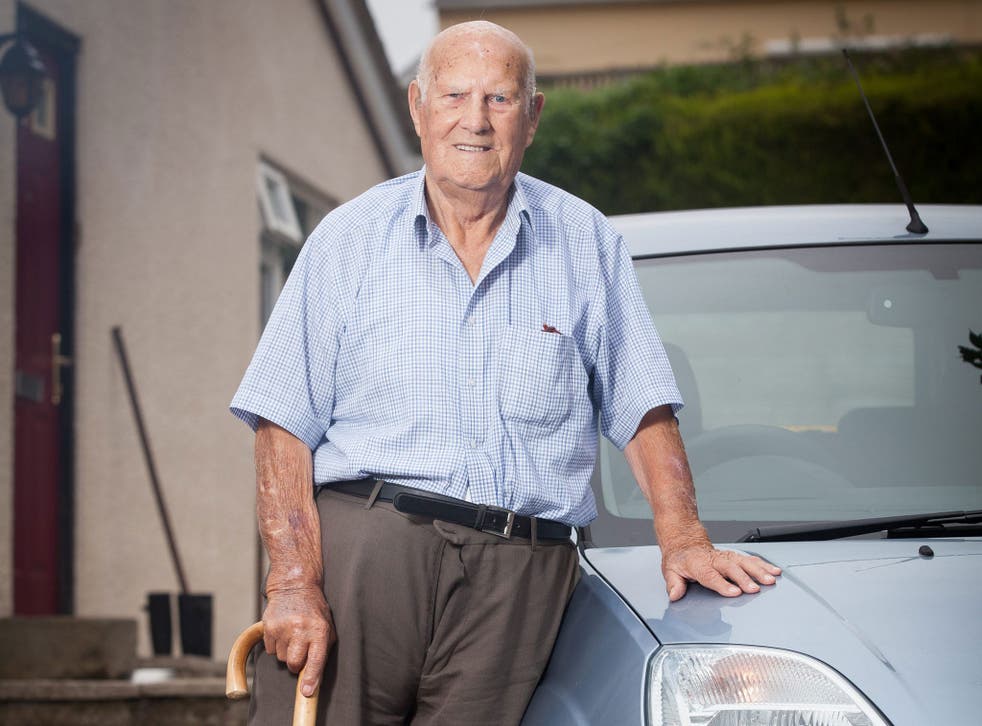 Elderly people are not more dangerous on the roads than other drivers, an academic has claimed.
Speaking at the British Science Festival, Dr Charles Musselwhite said his research had demonstrated that older drivers were relatively safe compared to other age groups.
And he said introducing a test to make sure elderly people were fit to drive would not make the roads any safer.
Forcing pensioners to stop driving could also be killing them. While the elderly make up just 19 per cent of pedestrians, they are the victims in 40 per cent of deaths while walking.
Icy pavements and badly maintained surfaces could be part of the reason behind this.
Dr Musselwhite, who will be talking about the detail of his findings at the festival later on Tuesday, said: "My research has suggests that while people think older people are dangerous on the road —they aren't.
"People also think testing old people will make the roads safer — it won't."
He said while reaction times decreased and susceptibility to glare increased as people got older, they also compensated for this by driving more carefully.
And this tactic does work quite well. Males aged 17 to 21 are three to four times more likely to crash than men or women in their 70s or over, Dr Musselwhite said.
A review of countries that had introduced stricter tests for older drivers showed it made little difference in collision rates for older drivers.
In 2013, figures were released showed there were nearly 200 centenarians who were legally allowed to drive, including Les Hale, who said at the time: "I enjoy driving… I'm pretty good." But he also admitted he was thinking of stopping.
Dr Musselwhite, of Swansea University, said statistics suggesting older people were more likely to be killed or seriously injured in road incidents could be explained by their higher susceptibility to injury.
And he also challenged interpretations of information collected by police at the scene of a collision, suggesting elderly drivers had a problem in estimating another driver's speed.
"My research suggests that older people don't make these driving errors if they feel under no pressure from other drivers," he said.
"Real or imagined pressure makes older people make these errors and given time to think properly then errors are reduced.
"The solution to this and also any cognitive changes associated with ageing including changes in working memory, attention and cognitive overload is to drive slower and at certain times of day."
The most powerful driving licences in the world

Show all 16
His research also found that giving up driving was associated in a significant deterioration in health with an increase in depression, stress and feelings of isolation.
"It's not uncommon for older people to say when they give up driving that it feels like their limbs have been cut off or they are ready for the scrap heap," Dr Musselwhite said.
Driverless cars are currently being developed but Dr Musselwhite said in the meantime technology could be developed to assist drivers.
"While the promise of driverless cars is a long way off, there is a need to look how technology can support, improve or replace driving for older people," he said.
"For example, technologies that take over some or most of the driving might help overcome some of the issues older drivers face, which could present new opportunities providing the technology is easily maintained."
Register for free to continue reading
Registration is a free and easy way to support our truly independent journalism
By registering, you will also enjoy limited access to Premium articles, exclusive newsletters, commenting, and virtual events with our leading journalists
Already have an account? sign in
Join our new commenting forum
Join thought-provoking conversations, follow other Independent readers and see their replies