End of the world: The apocalypses that await us if we make it through today
If nothing else, we've probably only got another few billion years left
Andrew Griffin
Wednesday 07 October 2015 16:42 Comments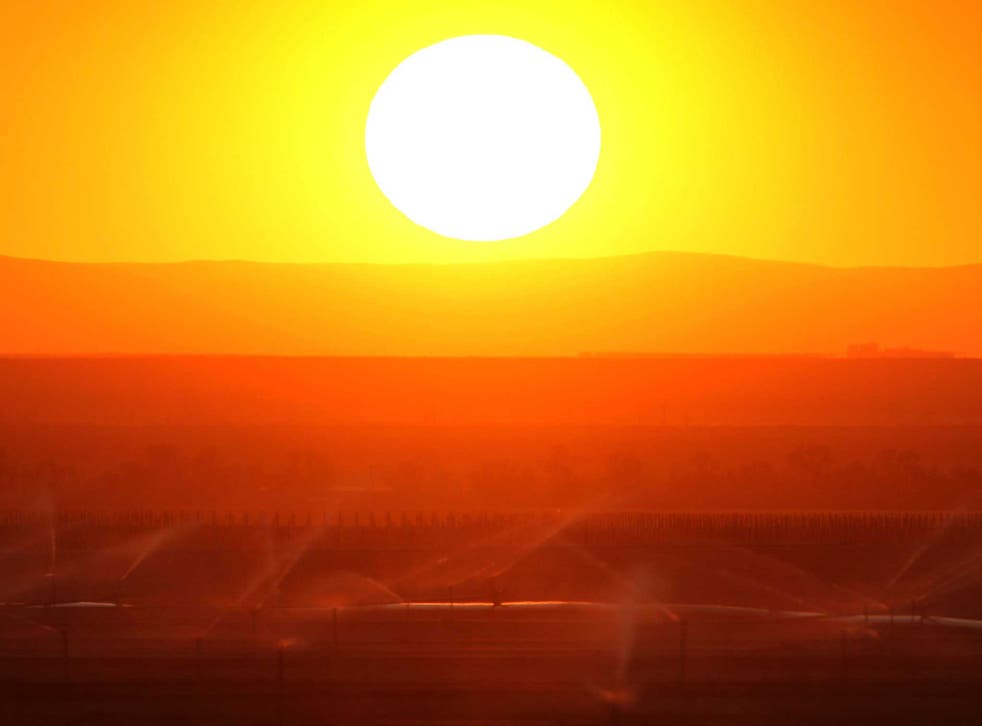 The world is going to end, according to one Christian radio host. But even if we make it through today, there are plenty more apocalypses left to worry about.
People have been predicting the end of the world for almost as long as they've been around. And in recent years a little industry has formed — the 2012 Mayan apocalypse might not have turned up, but it spawned films and rituals.
Indeed, the date of today's apocalypse actually comes from another failed prediction. Another Christian radio host called Harold Camping said the world would end on May 21, 2011 — when it didn't, Chris McCann said that must just have been the beginning of judgement day and we'd stay on Earth for another 1,600 days. That takes us up to here.
But if McCann is wrong — and, of course, he almost certainly is — there's a lot more to worry about after.
2026: An asteroid collides with the Earth
Riaz Ahmed Gohar Shahi, who founded the Messiah Foundation International, claims that an asteroid is headed for Earth and will get here in 2026. The only hope for humanity is Shahi himself, unsurprisingly — if you recognise his image around, especially in the moon, you'll be alright.
According to the website 2026: "Images of Lord Jesus Christ and His Sublime Eminence Ra Riaz Gohar Shahi (the Awaited Imam Mehdi, Messiah and Kalki Avatar) are clearly visible on these celestial and terrestrial bodies, and are able to perform many miracles."
2060: Jesus comes to rapture the world
As well as founding much of modern physics, Isaac Newton was very into the apocalypse. He calculated that the world was likely to end in 2060 — though he mentioned other dates, such as 2034.
He said that people won't understand until the end comes, and that it won't necessarily be all bad since the world would be replaced with a new one that would bring divine peace.
2240: God brings the world to an end
According to Orthodox Judaism, the world is only meant to last up to 6000 years. The Hebrew calendar says that the universe began about 3,760BC, so 2240 is 6000 years in.
Just as the week is seven days long, with a rest on Shabbat or the last day, the world will last for 7000 years and we'll get a rest period at the end of it.
5,000,000,000 AD: The earth gets swallowed by the sun
The Earth's not got long left, in the grand scheme of things. In a few billion years, our Sun will turn into a red giant, get 250 times bigger and swallow up the Earth — taking any humans left there with it.
Some have suggested other plans, though, like using an asteroid to gradually throw off the Earth's orbit around the sun so that it can get to a safe distance. But it's highly unlikely that humans will manage to make it that far, since we will probably get wiped out by climate change or a nuclear war long before.
Register for free to continue reading
Registration is a free and easy way to support our truly independent journalism
By registering, you will also enjoy limited access to Premium articles, exclusive newsletters, commenting, and virtual events with our leading journalists
Already have an account? sign in
Join our new commenting forum
Join thought-provoking conversations, follow other Independent readers and see their replies