Fear erased from mice brains in step towards new PTSD treatment
Researchers were able to selectively remove the mice's fear of a high-pitched sound they had learned to associate with an electric shock
Ian Johnston
Science Correspondent
Thursday 17 August 2017 17:10 Comments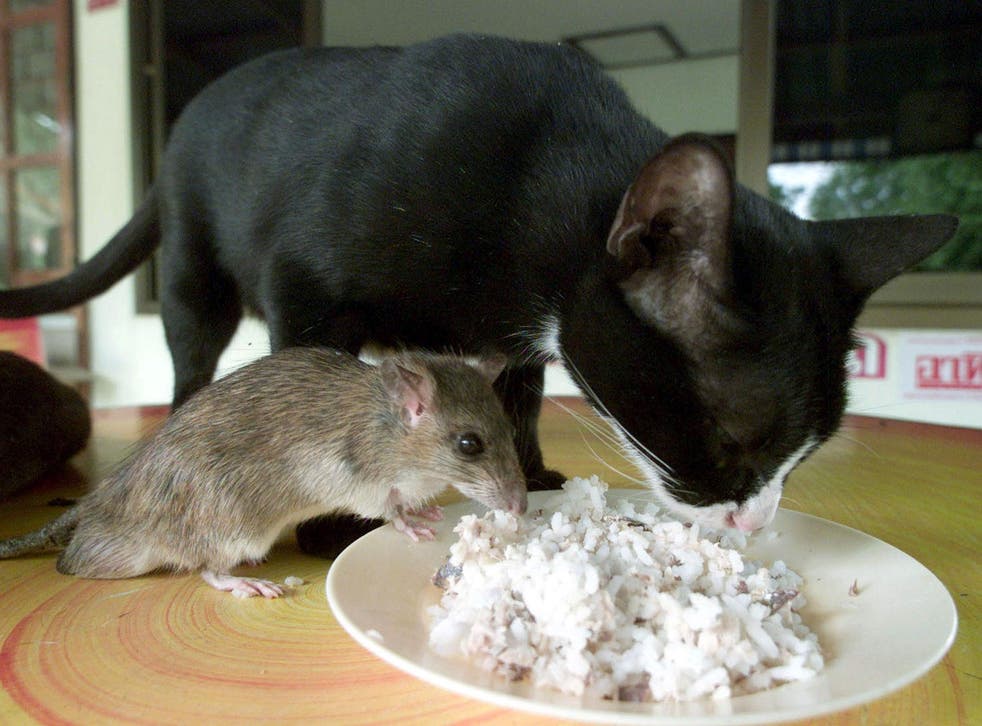 Scientists have managed to remove fearful memories from the brains of mice as part of research that could eventually lead to new ways to treat people with post-traumatic stress disorder and help those addicted to drugs.
The researchers stressed the importance of being able to selectively remove particular memories, rather than make people generally less afraid as fear is part of humans' basic survival mechanism.
In an experiment, mice were played a high-pitched sound and a low-pitched sound. The higher noise alone was then accompanied by a "mild" electric shock to their feet.
The mice learned to associated the higher sound with the shock and exhibited fearful behaviour – staying absolutely still – even when it was played without the shock.
Science news in pictures

Show all 20
The researchers established that this training strengthened connections between synapses in the brain that relay the higher sound to the amygdala, a part of the brain involved in emotional reactions, memories and decision-making.
Using a technique called optogenetics, in which light is used to manipulated genetically modified brain cells, the scientists then weakened that signal to the point where the fearful memory was removed.
So mice which had once frozen in fear at the sound of the high-pitched noise no longer did so.
Professor Jun-Hyeong Cho, of University of California, Riverside, said: "We demonstrated that the formation of fear memory associated with a specific auditory cue involves selective strengthening in synaptic connections which convey the auditory signals to the amygdala, a brain area essential for fear learning and memory.
"Using low-frequency stimulations with light, we were able to erase the fear memory by artificially weakening the connections conveying the signals of the sensory cue – a high-pitch tone in our experiments – that are associated with the aversive event, namely, the foot shock."
"Doing this was made more difficult because the brain cells that receive high and low sound signals are "intermingled", he said.
"We were able, however, to experimentally stimulate just those neurons that responded to the high-pitch sound," he added.
While it would not be possible to use the same technique in humans, the research sheds light how such emotions are stored and triggered.
"This study expands our understanding of how adaptive fear memory for a relevant stimulus is encoded in the brain," he said.
"It is also applicable to developing a novel intervention to selectively suppress pathological fear while preserving adaptive fear in PTSD."
The researchers now plan to investigate how the brain reacts to something it likes.
Investigating "reward learning" could help find ways to reduce or remove craving for addictive behaviours or drugs.
The study was described in a paper in the journal Neuron.
Register for free to continue reading
Registration is a free and easy way to support our truly independent journalism
By registering, you will also enjoy limited access to Premium articles, exclusive newsletters, commenting, and virtual events with our leading journalists
Already have an account? sign in
Join our new commenting forum
Join thought-provoking conversations, follow other Independent readers and see their replies