Female chimpanzees can tell which males are most likely to kill their babies, scientists discover
Males sometimes eat young after snatching them from mothers' arms 
Chris Baynes
Friday 19 October 2018 10:58 Comments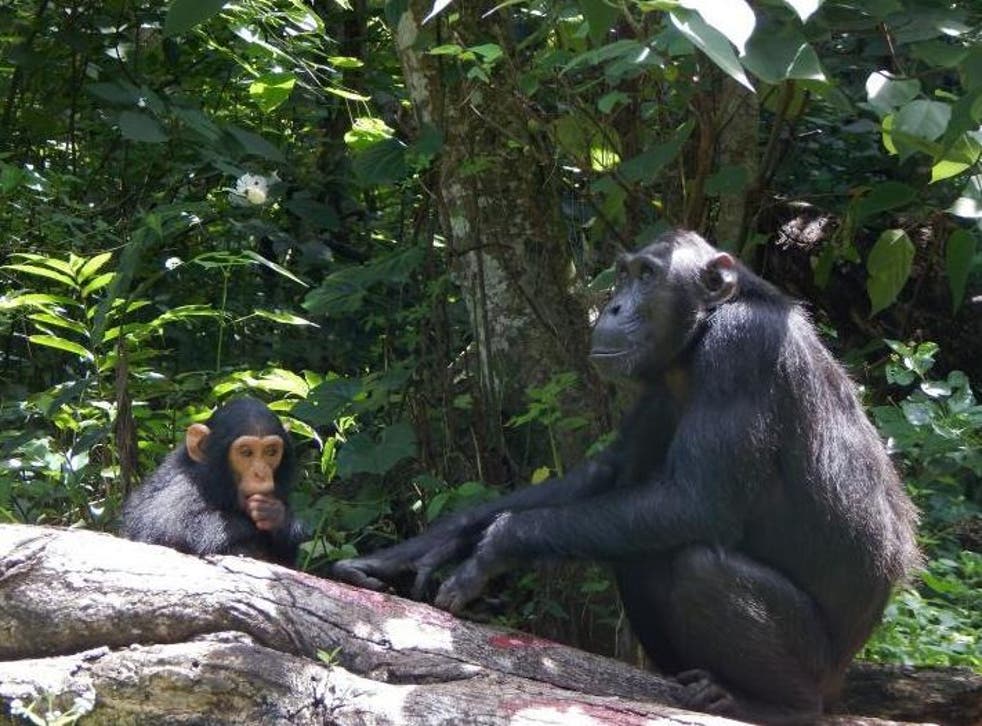 Female chimpanzees are able to tell which males pose more of a risk to their babies, according to new research.
The creatures are known to sometimes kill newborn babies that they have not fathered, occasionally even eating the young after snatching them from their mother's arms.
The reason for this behaviour is unclear, but scientists believe it presents the males with greater breeding opportunities.
Researchers who studied chimpanzees in Uganda's Budongo Forest, where the primates are known to be particularly prone to infanticide, said females appeared to be "highly sensitive" to the risk males posed to their young.
Females were particularly wary of a males that had risen rapidly in rank, according to the study, published in the American Journal of Physical Anthropology.
Because rank is linked to mating access in chimpanzees, a male who rises quickly in rank will be surrounded by babies he is unlikely to have fathered, making him a threat to the infants and their mothers.
The researchers noted that mothers with younger, more vulnerable offspring reduced their association with rising males during the period of instability in a group's ranking.
World news in pictures

Show all 50
They found evidence that females preferred to spent time with a male of stable high rank on the basis that they could offer protection against infanticide.
Adriana Lowe, a University of Kent PhD student who worked on the research, said: "Watching chimps killing infants is really shocking and although it's pretty well reported, it's not been entirely clear why they do it. The mothers' behaviour in our study supports the hypothesis that it's a strategy by the males to get more mating opportunities.
"Male chimps are often described as great politicians as they use complex alliances to compete for high rank but this shows that the females are just as tuned in to the social environment, watching the males from the sidelines, sensitive to any changes which might put their babies in danger."
Support free-thinking journalism and attend Independent events
Infanticide by males is common in many mammals, with younger infants usually more at risk.
Chimpanzees in the Budongo Forest were the first of the species to be observed cannibalising babies.
The risk of infanticide is thought to be the reason female chimpanzees leave their group when they are due to give birth, a period scientists refer to as their "maternity leave".
Register for free to continue reading
Registration is a free and easy way to support our truly independent journalism
By registering, you will also enjoy limited access to Premium articles, exclusive newsletters, commenting, and virtual events with our leading journalists
Already have an account? sign in
Join our new commenting forum
Join thought-provoking conversations, follow other Independent readers and see their replies