Female scientists less likely to be asked for comment than male colleagues
Gender disparity was greatest for women further in their career, reaching 40 per cent among senior authors
Phoebe Weston
Science Correspondent
Wednesday 23 October 2019 18:00 Comments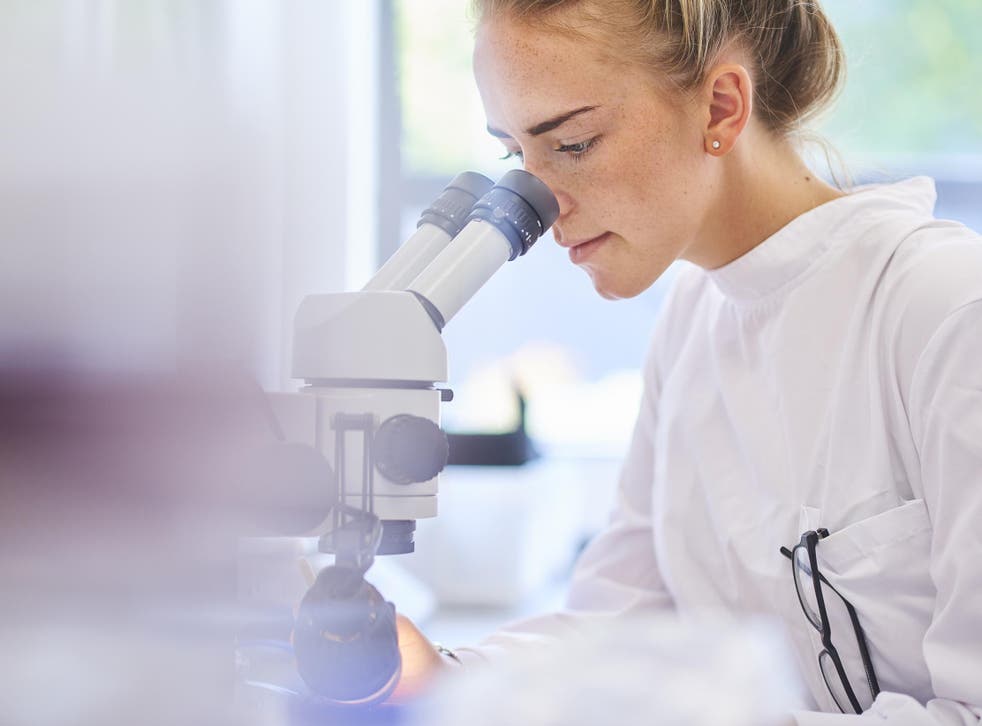 Female scientists are 21 per cent less likely to be asked to comment on medical journals than male colleagues with the same level of scientific expertise, researchers at Harvard have found.
The disparity was even worse for women further on in their career, reaching 40 per cent among the most senior authors, the study found.
Being asked to comment on medical journals is a recognition of expertise that can often raise a scientist's profile.
Lead author Emma Thomas, a doctoral student at Harvard TH Chan School of Public Health in the US, said she was "genuinely surprised" at the size of the gender gap they found.
"As a young female scientist, I hoped that we might achieve gender parity in authorship of invited articles naturally as more women progressed to the top of the scientific pipeline," she said. "Our results suggest that may not be the case."
Science Photographer of the Year shortlist

Show all 9
Researchers analysed invited commentaries in 2,459 medical journals between 2013 and 2017.
They compared the gender of authors as well as their scientific expertise. The final dataset included 43,235 cases.
Overall, just 23 per cent of invited commentaries were written by women.
"Our results also show that women's voices are not heard as often as men's," said senior author Francesca Dominici, who is co-director of the Harvard Data Science Initiative.
"This lack of diversity in perspectives can hamper the progress of health research, since diversity of thought is a key driver of innovation."
She added: "These findings challenge the common assumption that gender disparities in authorship of prestigious scientific articles exist because there are fewer women with sufficient experience and expertise to write these articles."
The researchers, whose study was published in JAMA Network Open, say journals could increase the number of female commentaries by using text mining software to identify people with relevant expertise who might otherwise not have been considered.
Register for free to continue reading
Registration is a free and easy way to support our truly independent journalism
By registering, you will also enjoy limited access to Premium articles, exclusive newsletters, commenting, and virtual events with our leading journalists
Already have an account? sign in
Join our new commenting forum
Join thought-provoking conversations, follow other Independent readers and see their replies