Finishing a puzzle is as pleasurable as academic completing research, says neuroscientist
Daniel Bor claims 'pattern spotting' is something that can be immensely satisfying to both scientists and non-scientists alike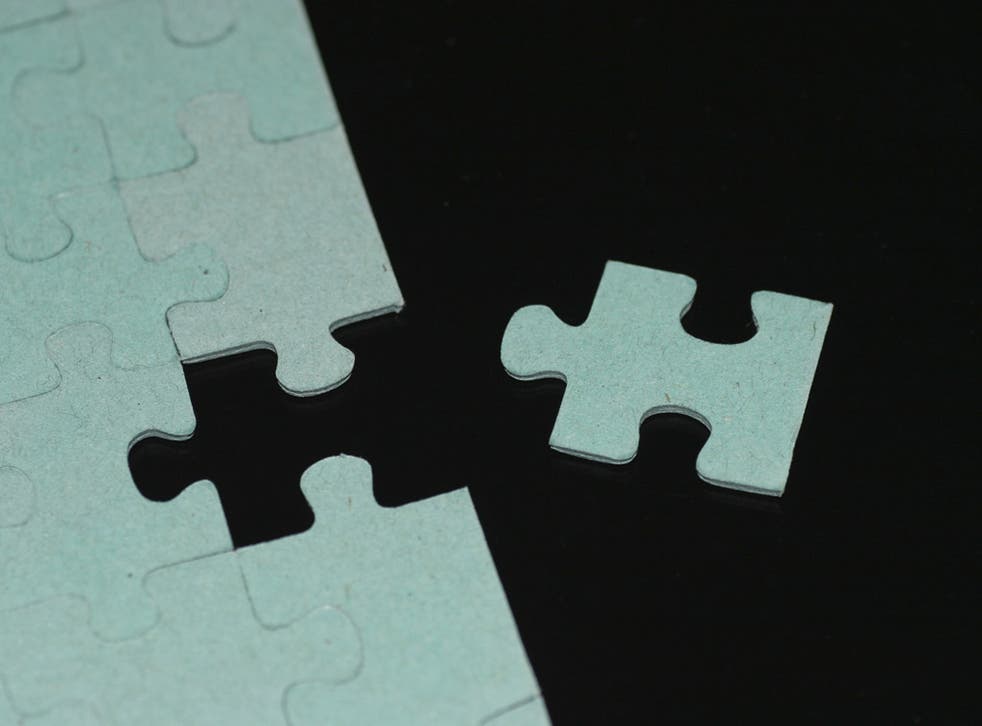 Finishing that last piece of a puzzle is as pleasurable as an academic completing a chunk of research, according to the neuroscientist Daniel Bor.
The University of Sussex doctor says 'pattern spotting' is something that can be immensely satisfying to both scientists and non-scientists alike - and both will be able to pit their wits from today in what promises to be one of the toughest puzzle challenges ever set.
Physics World is celebrating its 25th anniversary by publishing the first of five perplexing tests devised by staff at the Government's Communications Headquarters (GCHQ). They will arrive in a number of different varieties, the first of which appears on the magazine's blog as a jumbled set of letters across three lines which need to be deciphered before arriving at a physics-themed answer.
GCHQ recently used a similar cryptic code that potential employees needed to crack if they wanted to join.
Those attempting the Physics World challenge may want to follow advice on the national listening post's website to get a head start. Their messages were encoded by rearranging the letters or words, or by adding extra letters - a technique called "padding" - and unusual letters like X and Z were often used.
The five puzzles coincide with a special issue of Physics World that looks back at some of the highlights in physics over the last 25 years and looks forward to where the subject is going next. The issue includes the editorial team's choice of the top five discoveries in fundamental physics over the last quarter of a century as well as the five best images from the same period that have allowed us to 'see' a physical phenomenon or effect.
Landmark discoveries include the accelerating expansion of the universe - for which the 2011 Nobel prize was awarded - and the sighting at CERN of the Higgs boson. Quantum teleportation, Bose-Einstein condensates and the experimental proof that neutrinos have mass make up the rest of the top five discoveries.
"We think the puzzles are going to really stretch even the brightest minds," says Matin Durrani, editor of Physics World. "You won't need any physics to solve them, but they are certainly going to make you think and they're a fun way to celebrate our 25th anniversary. I also hope our top fives in the birthday issue of Physics World will remind everyone just how vital, enjoyable and interesting physics can be."
Today's puzzle will be followed by another, progressively harder, one every Tuesday throughout October and participants will be able to submit their answers into the system/text box which will immediately tell them if they are right or wrong.
The only prize at stake is pride, but should competitors sail through the quintet of puzzles they may want to consider a career at GCHQ.
Defence Secretary Phillip Hammond announced at this week's Conservative Party conference that staff from the 'doughnut' will be working with the British army to develop a new cyber strike force.
Alternatively they might like to stick with a theme and turn their attentions to another, slightly tricker, unsolved physics problem - like identifying dark matter.
Register for free to continue reading
Registration is a free and easy way to support our truly independent journalism
By registering, you will also enjoy limited access to Premium articles, exclusive newsletters, commenting, and virtual events with our leading journalists
Already have an account? sign in
Register for free to continue reading
Registration is a free and easy way to support our truly independent journalism
By registering, you will also enjoy limited access to Premium articles, exclusive newsletters, commenting, and virtual events with our leading journalists
Already have an account? sign in
Join our new commenting forum
Join thought-provoking conversations, follow other Independent readers and see their replies