Fish in major shipping port make rare hybrid species to survive polluted waters
Two species of killifish breed hybrid to prevent heart deformities in Houston Ship Channel
Chiara Giordano
Thursday 02 May 2019 19:07 Comments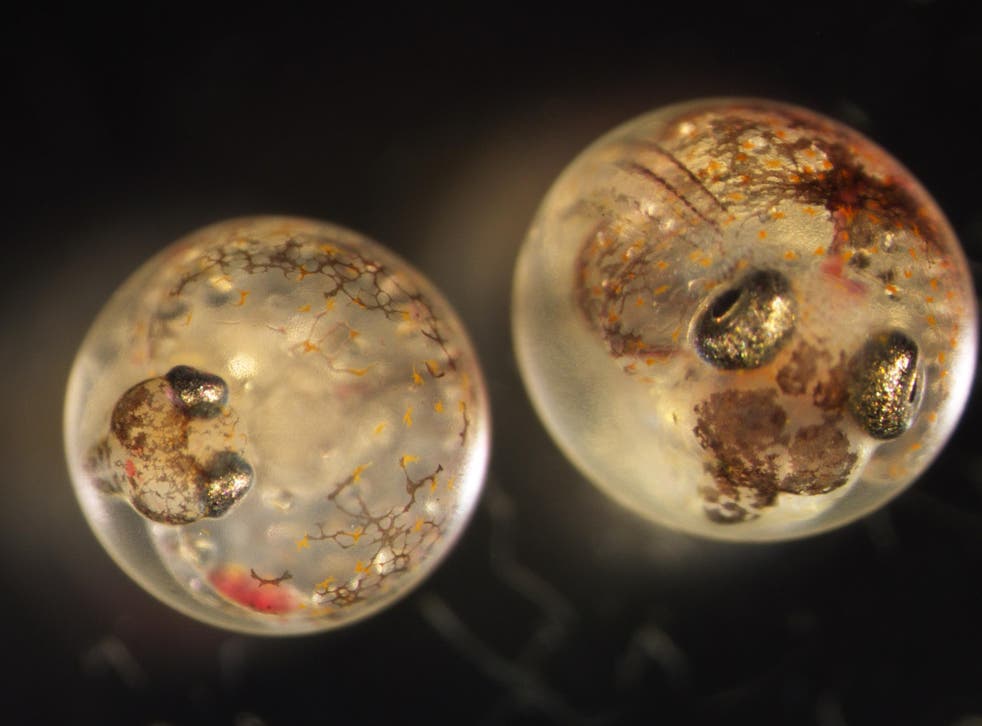 Fish in a major shipping port have managed to breed a rare hybrid species to survive its heavily-polluted waters.
The Houston Ship Channel in Texas has long posed a major challenge to fish living in the waters, such as the Gulf killifish, which need to adapt to its pollution to prevent heart deformities.
The rate of the extreme pollution has been happening too quickly for the type of minnow to evolve naturally to withstand its effects.
However, a chance meeting between the species and its long-distant relative the Atlantic killifish has produced a rare hybrid of the two which has adapted to survive by speeding up the evolution process.
The findings were discovered by researchers at Baylor University whose study will be published in the journal Science.
In pictures: Plastic pollution around the world

Show all 10
"Natural populations rely on genetic variation to allow them to rapidly adapt," said one of the study's authors Dr Elias Oziolor, a senior scientist at biopharmaceutical company Pfizer. "The huge population sizes of Gulf killifish allow them to retain a large amount of genetic variation.
"However, under radical pollution pressure, the ultimate solution was not their own genetic variation, but variation they were lucky enough to capture from their sister species, the Atlantic killifish, through hybridisation."
The Atlantic Coast killifish usually live about 1,500 miles from their Houston relatives.
But researchers believe humans may have transported them there by accident in the 1970s, possibly in ballast water from a large ship.
They seemed to appear right at the moment when the Gulf killifish were likely beginning to decline and therefore sparked an "evolutionary rescue".
"Our work demonstrates that hybridisation can act as a mechanism of evolutionary rescue – likely not only in response to chemical pollution, but possibly also in response to the rapid environmental changes associated with global climate change," said on of the study's co-authors Cole Matson, an associate professor of environmental science at Baylor University.
He added: "While the vast majority of research on invasive species rightly focuses on the environmental damage they can cause, this research shows that under rare circumstances they can also contribute valuable genetic variation to a closely related native species, thus acting as a mechanism of evolutionary rescue."
Prof Matson said that while hybridisation is unlikely to be commonly used for evolutionary rescue, "this study clearly shows that it is possible".
Register for free to continue reading
Registration is a free and easy way to support our truly independent journalism
By registering, you will also enjoy limited access to Premium articles, exclusive newsletters, commenting, and virtual events with our leading journalists
Already have an account? sign in
Join our new commenting forum
Join thought-provoking conversations, follow other Independent readers and see their replies