'Five-second rule' for food dropped on the floor approved by germ scientists
Expert Professor Anthony Hilton says morsels swiftly retrieved from ground are safe to eat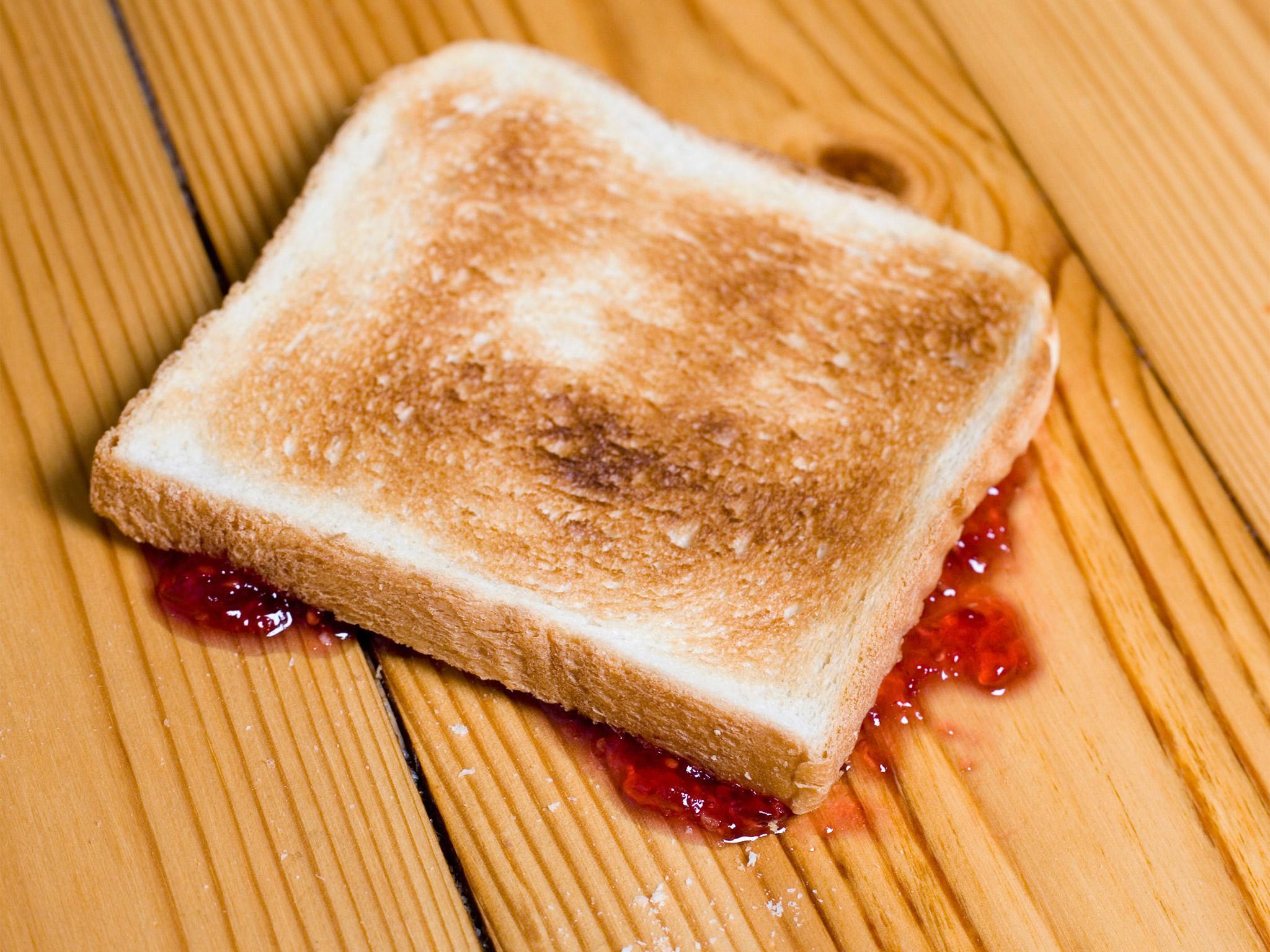 Food that has been dropped on the floor is usually safe to eat under the so-called "five-second rule", a scientist has said.
Germ expert Professor Anthony Hilton, from Aston University, said that although retrieving these morsels can never be completely without risk, there is little to be concerned about if the food is only there momentarily.
Professor Hilton will be demonstrating how the five-second rule works at The Big Bang Fair – a celebration of science, technology, engineering and maths (STEM) for young people – which opens on Wednesday at the NEC in Birmingham.
He said: "Eating food that has spent a few moments on the floor can never be entirely risk-free.
"Obviously, food covered in visible dirt shouldn't be eaten, but as long as it's not obviously contaminated, the science shows that food is unlikely to have picked up harmful bacteria from a few seconds spent on an indoor floor.
"That is not to say that germs can't transfer from the floor to the food.
"Our research has shown that the nature of the floor surface, the type of food dropped on the floor and the length of time it spends on the floor can all have an impact on the number that can transfer."
It comes as a survey of 2,000 people found 79 per cent admitted to eating food that had fallen on the floor.
Health news in pictures
Show all 40
Paul Jackson, chief executive of EngineeringUK, organisers of The Big Bang Fair, said: "This is a simple example of how science is present in everyday life.
"From testing how safe food is to inventing new food and drink, the limits of how we can apply science and engineering are endless."
PA
Join our commenting forum
Join thought-provoking conversations, follow other Independent readers and see their replies