The Independent's journalism is supported by our readers. When you purchase through links on our site, we may earn commission.
Fossils reveal very awkward dinosaur once roamed the Earth
'This creature wasn't built for speed. That's pretty obvious'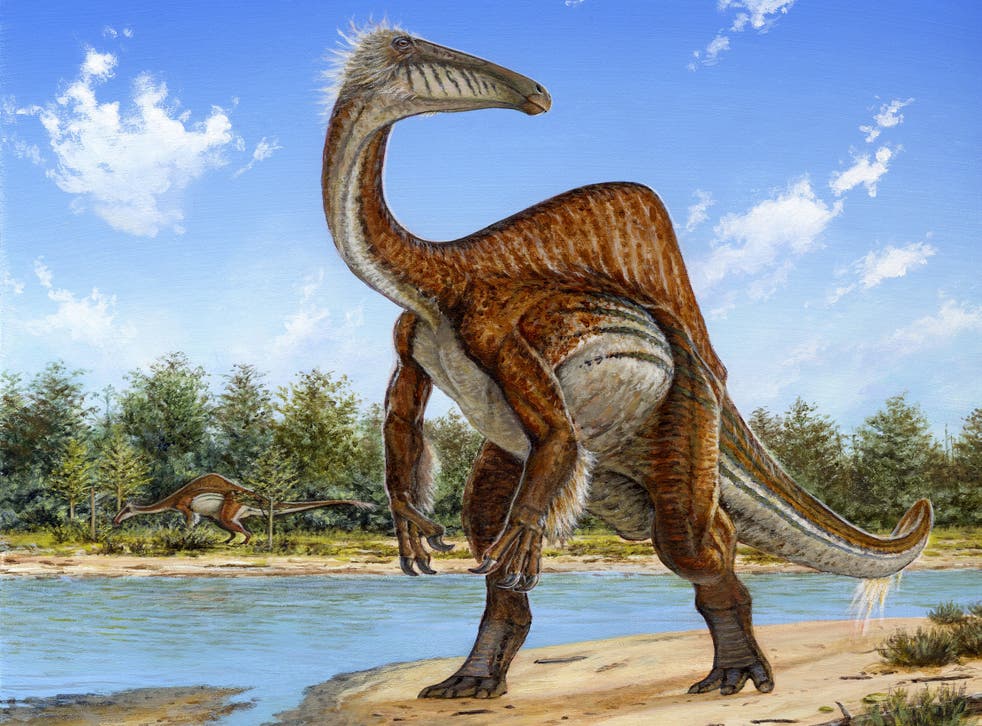 Palaeontologists in the Mongolia's Gobi Desert have discovered new fossils that allow them to create a picture of what one of the most unusually-shaped dinosaurs looked like.
Deinocheirus mirificus, which means "unusual horrible hand" in Latin, was a bipedal dinosaur with a hump-back and a big belly that stood almost as tall as the Tyrannosaurus rex.
The fossils were described in a study in the journal Nature, with vertebrate palaeontologist Thomas Holtz, Jr commenting: "This is definitely an unusual animal.
"It had more of a 'beer belly' than your typical ornithomimosaur."
Palaeontologists recovered fossils from three individuals from the species in the Gobi Desert, and were able to combine them with some previously stolen by poachers to create a 95% complete skeleton of the dinosaur.
Its unusual combination of features has scientists puzzled.
"This creature wasn't built for speed," said Stephen Brusatte a palaeontologist at the University of Edinburgh. "That's pretty obvious."
Deinocheirus had wide hips and large toes, which made for an awkward gait as seen in the animation above.
Register for free to continue reading
Registration is a free and easy way to support our truly independent journalism
By registering, you will also enjoy limited access to Premium articles, exclusive newsletters, commenting, and virtual events with our leading journalists
Already have an account? sign in
Register for free to continue reading
Registration is a free and easy way to support our truly independent journalism
By registering, you will also enjoy limited access to Premium articles, exclusive newsletters, commenting, and virtual events with our leading journalists
Already have an account? sign in
Join our new commenting forum
Join thought-provoking conversations, follow other Independent readers and see their replies