Geminid meteor shower UK: How to watch as Phaethon asteroid debris lights up Earth's skies
'The brightest meteor showers can have up to 100 an hour, or possibly more,' says Royal Astronomical Society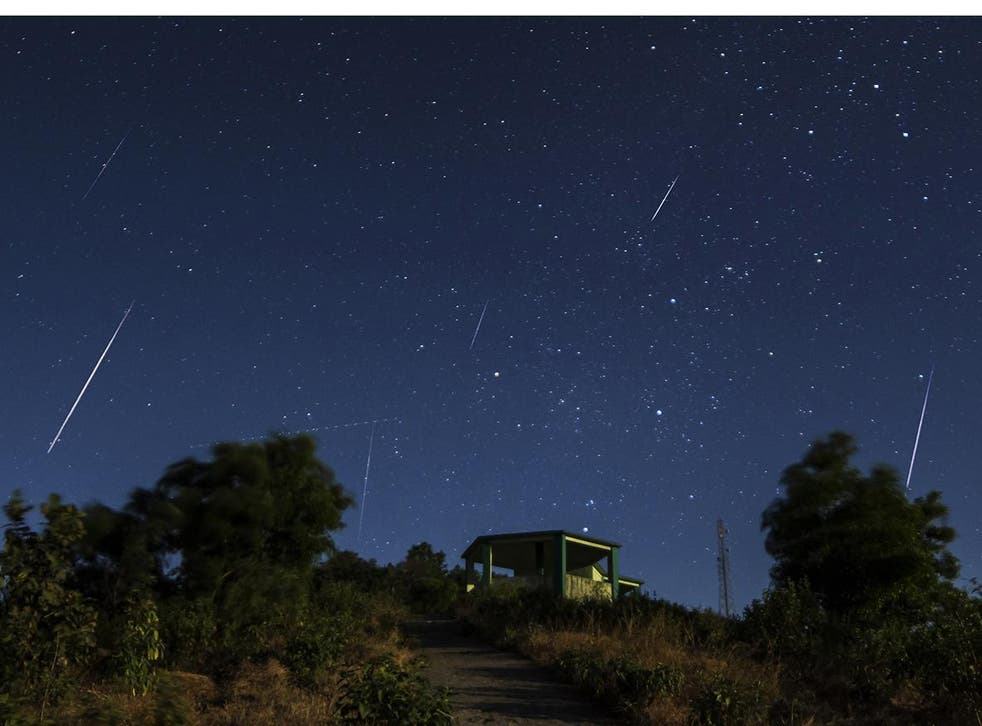 Photographers and sky-watchers will be treated to an awe-inspiring celestial display in December as the Geminid meteor shower lights up Earth's atmosphere.
As our planet moves through the debris field left by the Phaethon asteroid next month, flashes and trails of light will be visible overhead – as long as the weather is clear.
Phaethon, named for the son of Greek god Helios, is a rocky asteroid that orbits the Sun unusually closely.
It is thought to be breaking up because of the star's heat, so producing the fragments which appear to us as meteors.
This year it is predicted to come within about 6.4m miles of Earth, a particularly close approach.
Dr Morgan Hollis, of the Royal Astronomical Society, told The Independent the best time to spot the Geminids would be in the early hours, before dawn, while looking toward the constellation of Gemini.
"That tends to be the darkest time. The best place to see is obviously as far as possible away from light sources."
NASA: Our Living Planet From Space
He added: "People in the countryside will have the best view.
"The brightest meteor showers can have up to 100 meteors an hour, or possibly more.
"You don't need any special equipment to view them. You can see them with the naked eye. You should be able to see something as it's one of the major ones.
"If you're observing for a while it's best to take something warm like a cushion and blanket.
"It's very weather-dependent. If it's cloudy you won't see anything."
The International Meteor Organisation said the Geminids are active between 4 and 17 December, with peak rates on 13 and 14 December.
World news in pictures

Show all 50
It said: "This is the one major shower that provides good activity prior to midnight as the constellation of Gemini is well placed from 10pm onward.
"The Geminids are often bright and intensely coloured. Due to their medium-slow velocity, persistent trains are not usually seen.
"These meteors are also seen in the southern hemisphere, but only during the middle of the night and at a reduced rate."
According to a number of guides, photographers hoping to capture shots of the meteors should use wide apertures, long exposures and a high ISO – meaning a tripod and fully-charged batteries are also must-haves.
Join our new commenting forum
Join thought-provoking conversations, follow other Independent readers and see their replies