Search for 'ghost particle' that could hold secret to dark matter draws a blank
Scientists had thought a theoretical type of neutrino particle might help explain what makes up about a quarter of the universe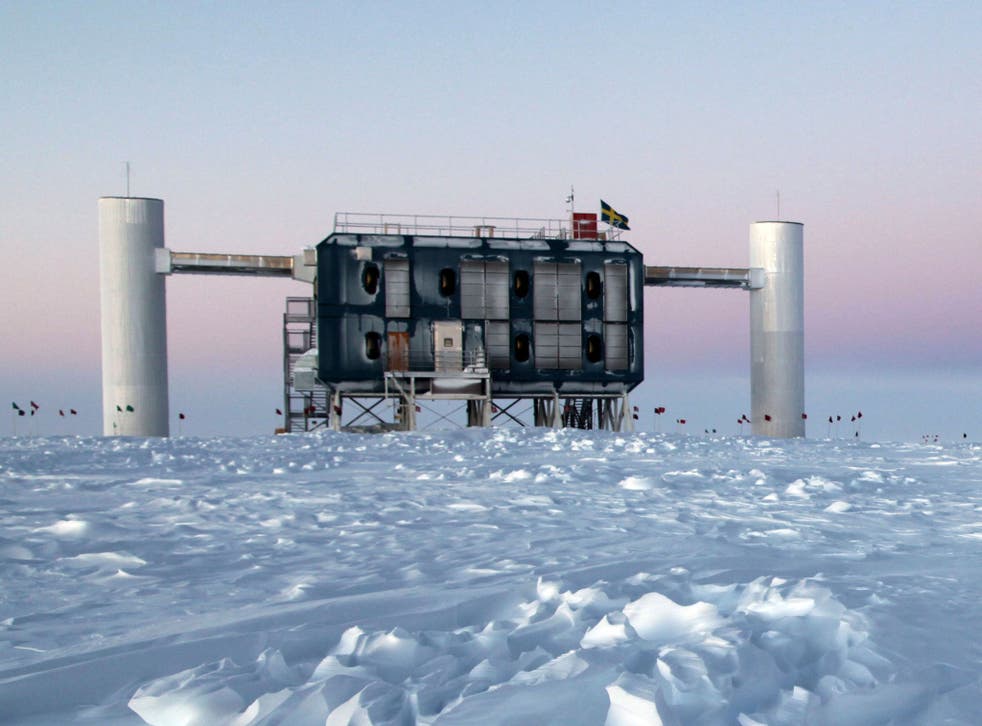 It was a quest for a scientific holy grail, one that held out the promise of finally answering one of the greatest mysteries of the universe – the nature of dark matter.
But scientists have now given up on the hunt for the most elusive of the 'ghost particles', concluding that they either do not exist or are very different to how physicists imagined them to be.
There are currently known to be three different types of neutrinos – particles so insubstantial that about 65 billion of them pass through an area about the size of a human thumb every second without causing any effect at all.
But scientists speculated that a fourth 'sterile' neutrino might exist in order to explain the results of two different experiments.
It could also have provided an explanation for what makes up dark matter, the material that scientists believe accounts for more than a quarter of the mass of the universe, but which has never actually been seen.
However after analysing a vast amount of neutrinos that were detected at the IceCube Laboratory at the South Pole after they had travelled all the way through planet Earth, researchers reported in the journal Physical Review Letters that there was "no evidence" of their existence.
Professor Jason Koskinen, of the from the Niels Bohr Institute in Denmark, said: "We have analysed hundreds of thousands of neutrinos, which after having passed through the Earth from the Northern Hemisphere have hit the ice on the South Pole, where the collisions have been recorded in the IceCube detector.
"We know of three neutrino types and our international team of researchers has been looking for signals from a fourth neutrino type, the so-called sterile neutrinos.
"For years, there has been a global mystery about the existence of a sterile neutrino with a mass of one electronvolt. If it existed, it would produce a clear signal at a certain energy interval, but we have not seen a single signal that could come from such a sterile neutrino."
Morten Medici, a PhD student who took part in the research, told The Independent that the previous experiments suggested that the sterile neutrinos would have the mass they had been looking for, but there was still a chance they existed but had different properties.
He said their work was "beneficial" to particle physics because it was useful to "start constraining" what sterile neutrinos might be.
However he admitted: "Every time you don't discover something, it's a bit of a shame."
Join our new commenting forum
Join thought-provoking conversations, follow other Independent readers and see their replies