Giant 'whopper of a jellyfish' washes up on Tasmanian beach
You wouldn't want to get stung by this 1.5 metre creature...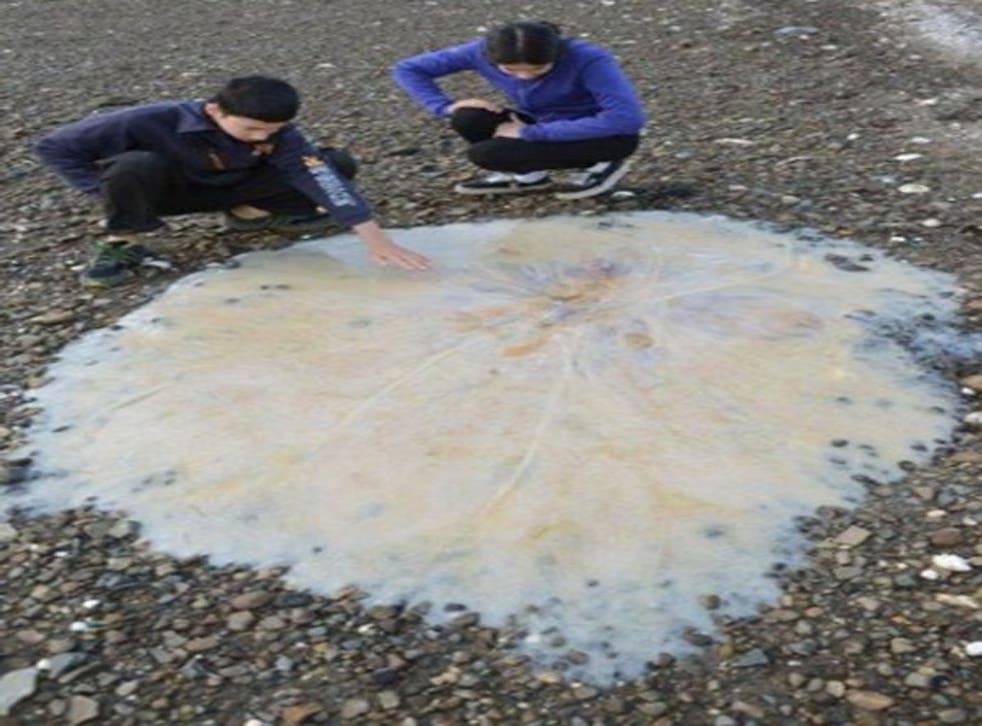 Scientists are working to classify a giant, 1.5 metre jellyfish after it washed up on the shores of an Australian beach.
The specimen was discovered stranded belly-up by the Lim family in Hobart, the capital of Tasmania, who then contacted a local marine biologist, the BBC has reported.
Lisa Gershwin, a scientist with the government's Commonwealth Scientific and Industrial Research Organisation (CSIRO), said this was the biggest jellyfish they had ever seen become beached.
"It is so big it took our breath away", she said, describing it as "a magnificent creature".
"It's a whopper of an animal but it's not life-threatening - although it does sting."
They are now attempting to classify and name the jellyfish, which is related to the Lion's Mane jellyfish, the largest species on record. They "look like a dinner plate with a mop hanging underneath - they have a really raggedy look to them", Ms Gershwin added.
Lion's Mane jellyfish can grow to up to eight feet wide and their tentacles can trail sixty feet long.
Josie Lim, a member of the family who made the discovery said "it blew our minds away", according to Sky News.
"It's not really jellyfish territory here and all we could do was stand back and admire it."
Join our new commenting forum
Join thought-provoking conversations, follow other Independent readers and see their replies