Glass frogs become transparent by hiding red blood cells in their livers, scientists discover
The mechanism by which glass frogs become transparent has been found and could lead to treatments for blood clots, scientists have revealed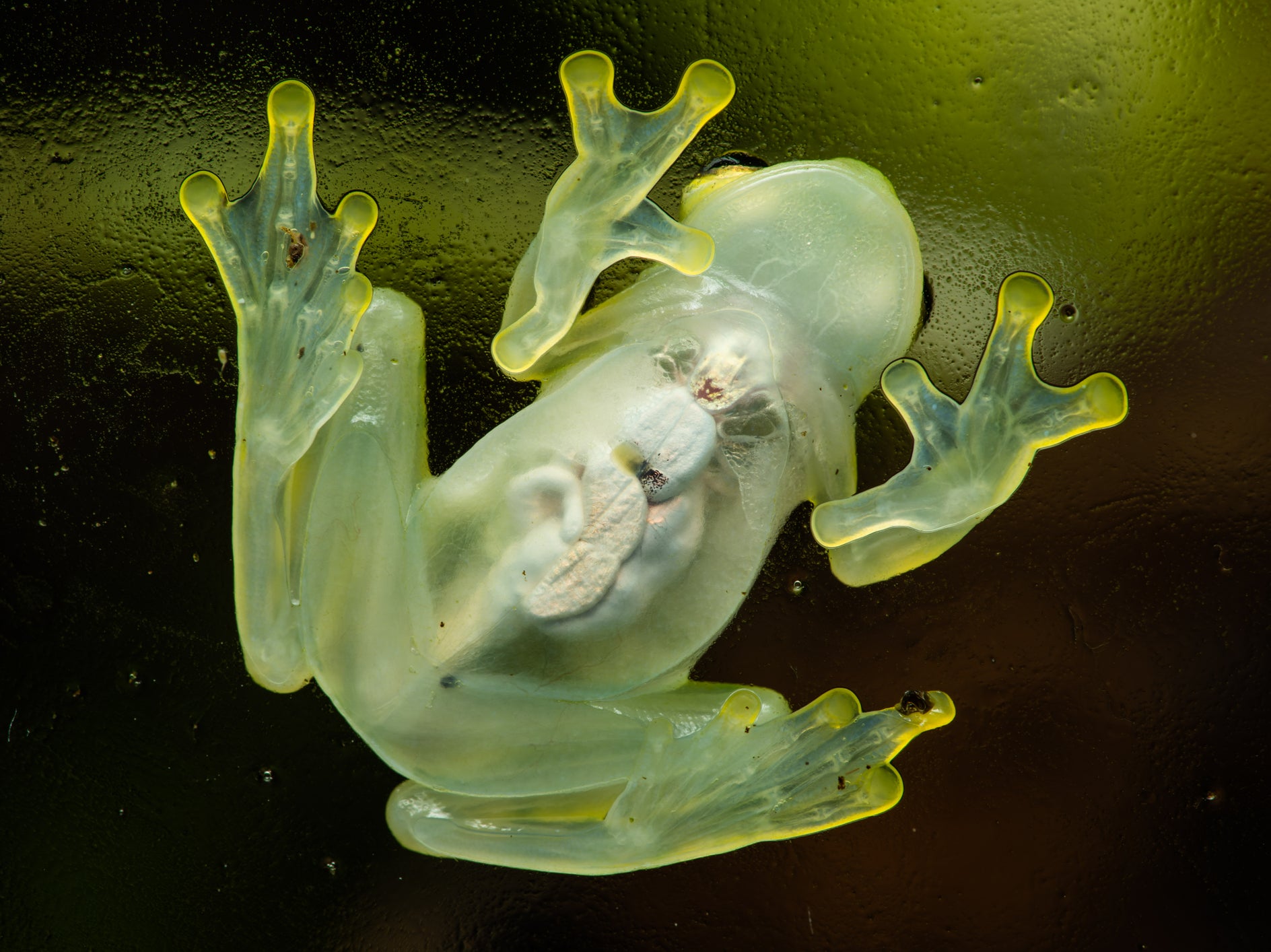 Amphibians like glass frogs become see-through whilst sleeping - and now scientists have discovered how.
The creatures hide 90 per cent of their red blood cells in their liver, which is mirror-coated, so their eyes, bones and internal organs become all that is visible.
Despite this they manage to avoid getting a massive clot, and when they wake up the blood flows back out into their whole body again.
Join our commenting forum
Join thought-provoking conversations, follow other Independent readers and see their replies