Grey reef sharks form long-term friendships, study reveals
Ocean predators form social groups sometimes lasting for years, scientists discover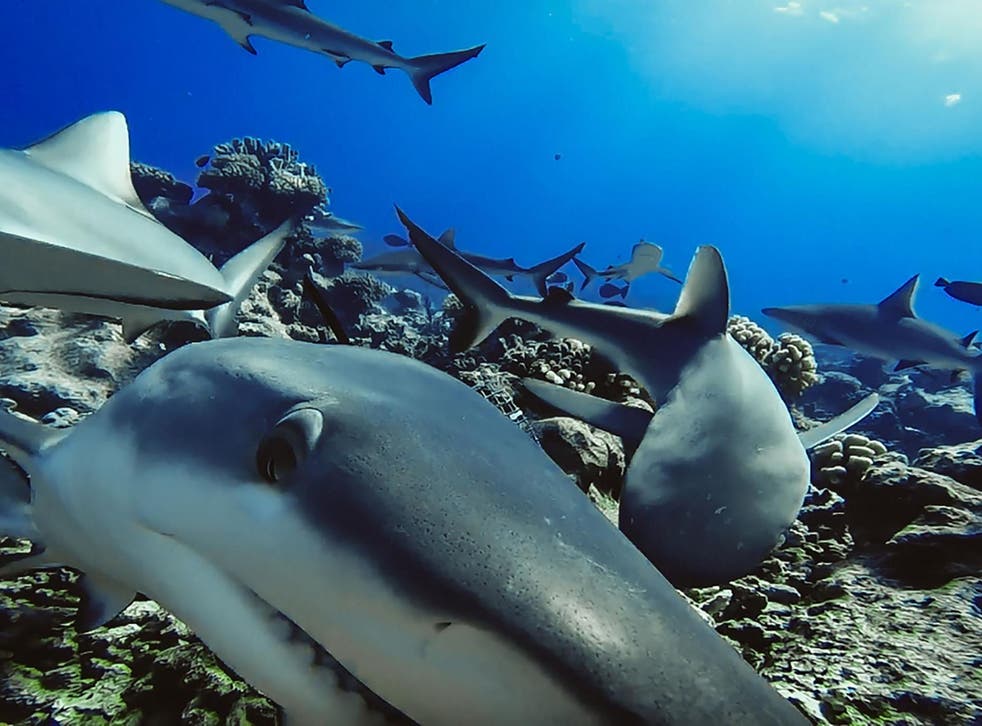 Grey reef sharks work together and form social groups that can last for years, according to a study.
Scientists who monitored a shark population off the remote Palmyra Atoll, to the south of Hawaii in the Pacific Ocean, noticed the predators formed tangled webs of social bonds.
The shark would spend their mornings together as large groups, disperse throughout the day, before reconvening with their friends later on.
Register for free to continue reading
Registration is a free and easy way to support our truly independent journalism
By registering, you will also enjoy limited access to Premium articles, exclusive newsletters, commenting, and virtual events with our leading journalists
Already have an account? sign in
Register for free to continue reading
Registration is a free and easy way to support our truly independent journalism
By registering, you will also enjoy limited access to Premium articles, exclusive newsletters, commenting, and virtual events with our leading journalists
Already have an account? sign in
Join our new commenting forum
Join thought-provoking conversations, follow other Independent readers and see their replies