Poor gut health makes it harder to forget pain of mental trauma, study suggests
Finding 'has implications for our understanding of how diet, infection and lifestyle influence brain health'
Vincent Wood
Wednesday 23 October 2019 20:29 Comments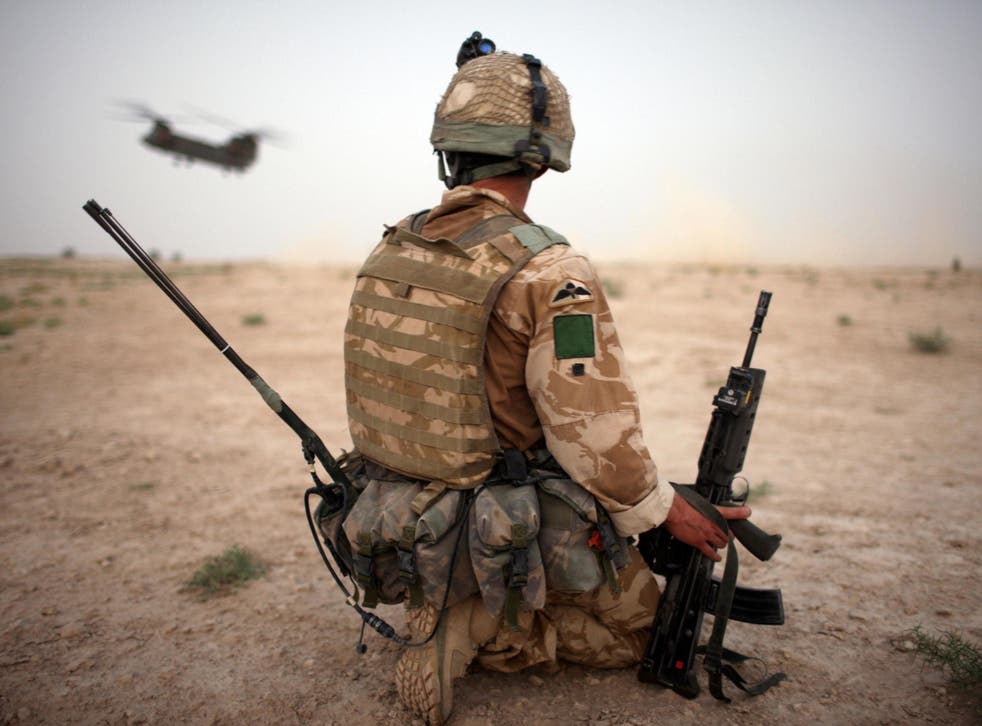 The answer to treating post-traumatic stress disorder (PTSD) and other mental health problems could lie in the gut, scientists have suggested following a new study.
PTSD – which effects one in every three trauma victims and is particularly rife among emergency service and military personnel – forces sufferers to relive their past experience.
It is currently unclear what causes the condition in some people and not in others, but a new study published in the journal Nature has found that a community of microbes that live in the gut – known as our microbiome - can make it harder to learn our way out of fear.
Scientists have suggested the finding could form the foundation for work on PTSD and mental health issues in the future – while also helping our understanding of how diet and infection can effect psychological disorders.
Researchers conditioned groups of mice to experience fear whenever a tone was played – first applying small electric shocks to one of their feet along with the sound before playing the sound on its own.
Science news in pictures

Show all 20
At first the mice instinctively froze when they heard the noise.
However, the groups reacted differently depending on the state of the organisms in their gut.
Mice who received antibiotics – depleting their gut microbes – were much slower in learning that the sound no longer came with a shock, and showed fearful behaviour long after the second group of control mice had learned there was no threat.
The study also found the same result when they looked at mice raised in sterile, isolated containers – dubbed germ free mice, as they did not have the chance to develop the microbes in their gut.
The findings mark the first time science has been able to show a specific drop in fear extinction – or the ability to forget a learned response to a fearful situation – based on changes in the gut.
Study corresponding author Professor David Artis said: "It has implications for our understanding of how diet, infection and lifestyle influence brain health and subsequent susceptibility to neuro-psychiatric disorders."
The results also a potential leap forward in science's understanding of the relationship between gut microbes and brain function – known as the gut-brain axis – and how this can translate into treatments.
Dr Drew Kiraly, an Assistant Professor of psychiatry who was not involved in the study "The potential applications are wide-ranging, because alterations in cognition and synaptic plasticity are seen in nearly all neuro psychiatric disorders.
Support free-thinking journalism and attend Independent events
"Perhaps most germane to the current study would be the treatment of post-traumatic stress disorder, in which people cannot extinguish memories of frightening or traumatic experiences.
"The work raises the possibility of targeting the gut microbiota and its metabolites as a strategy for helping such individuals. Much remains to be done, but this study is an important step in our mechanistic understanding of the gut–brain axis."
Additional reporting by SWNS.
Register for free to continue reading
Registration is a free and easy way to support our truly independent journalism
By registering, you will also enjoy limited access to Premium articles, exclusive newsletters, commenting, and virtual events with our leading journalists
Already have an account? sign in
Join our new commenting forum
Join thought-provoking conversations, follow other Independent readers and see their replies