Help yourself by helping others: Nice guys and girls are sexier, study shows
Evolutionary biologists reveal that reports of altruism make a potential mate - even for a short-term fling - seem more attractive
Adam Withnall
Thursday 19 September 2013 13:27 Comments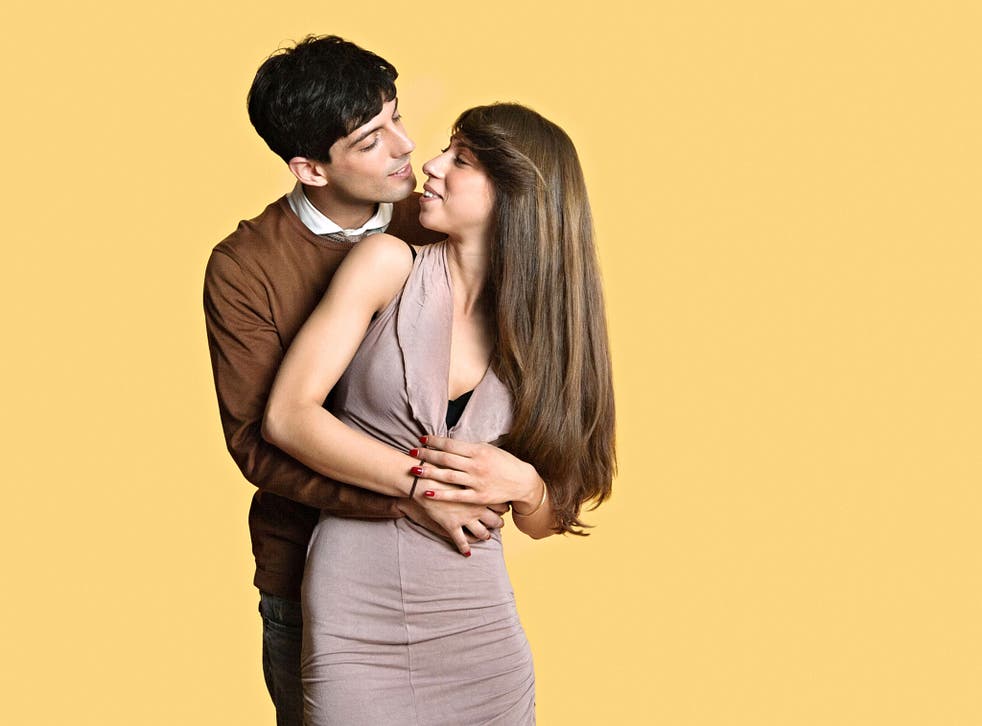 Helping others doesn't just make you feel good about yourself – it also increases your chances of having sex, a study has revealed.
Altruistic acts of kindness, from helping the elderly cross the road to donating bone marrow, made hypothetical objects of affection more sexually attractive to men and women in an experiment run by the University of Nottingham.
Scientists analysed the responses of 32 heterosexual women and 35 heterosexual men who were asked to rate how attractive they found a prospective partner based on a given list of known behaviours, characteristics and activities.
Working in collaboration with the Liverpool John Moores University, researchers found that both sexes rated someone as more attractive for a potential long-term relationship if they exhibited selflessness – though nice guys appeared to benefit more than nice girls.
While evolutionary biologists anticipated this outcome – with altruism identified as both a positive genetic and non-genetic trait for bringing up children – what was surprising was the fact that the same applied even when the proposed "relationship" would be a short-term fling.
When asked how attractive they found someone for a brief sexual encounter with little chance of conception, women were still drawn to men who exhibited selflessness. The same was less true, however, for men.
Dr Freya Harrison, a Research Fellow in The University of Nottingham's Life Sciences Centre for Biomolecular Sciences, and senior author of the report said: "At first glance, it's difficult to see how natural selection could favour behaviours that involve investing significant time and resources to help others at a cost to oneself.
"We now know that 'altruistic' helping can actually increase evolutionary fitness in various ways — people might preferentially help their relatives, with whom they share genes, or they might target their helping toward others who are likely to reciprocate in the future."
Dr Harrison added that an additional factor that researchers have started to investigate is that "altruistic" acts might make someone more attractive to the opposite sex, increasing their chances of having children and passing on their genes.
"We're not sure whether being helpful to others signals that you're more likely to be a good parent who helps your partner with the work involved in raising children, or whether it might be a signal that you carry 'good genes' that will produce healthy children — having the energy and ability to help others might be a show of vigour, rather like a peacock's tail. It would be really interesting for future work to try to tease these two possibilities apart."
Dr David Moore, Senior Lecturer in Psychology from Liverpool John Moores University, said: "This study adds to a growing body of research which tries to explain why nice guys (and girls) might not always finish last!"
The full study — "Selflessness is sexy: reported helping behaviour increases desirability of men and women as long-term sexual partners" can be read online here.
Register for free to continue reading
Registration is a free and easy way to support our truly independent journalism
By registering, you will also enjoy limited access to Premium articles, exclusive newsletters, commenting, and virtual events with our leading journalists
Already have an account? sign in
Join our new commenting forum
Join thought-provoking conversations, follow other Independent readers and see their replies