More hepatitis cases in young children likely to emerge in coming days, says WHO
UK doctors and scientists investigating 74 cases of inflammatory liver condition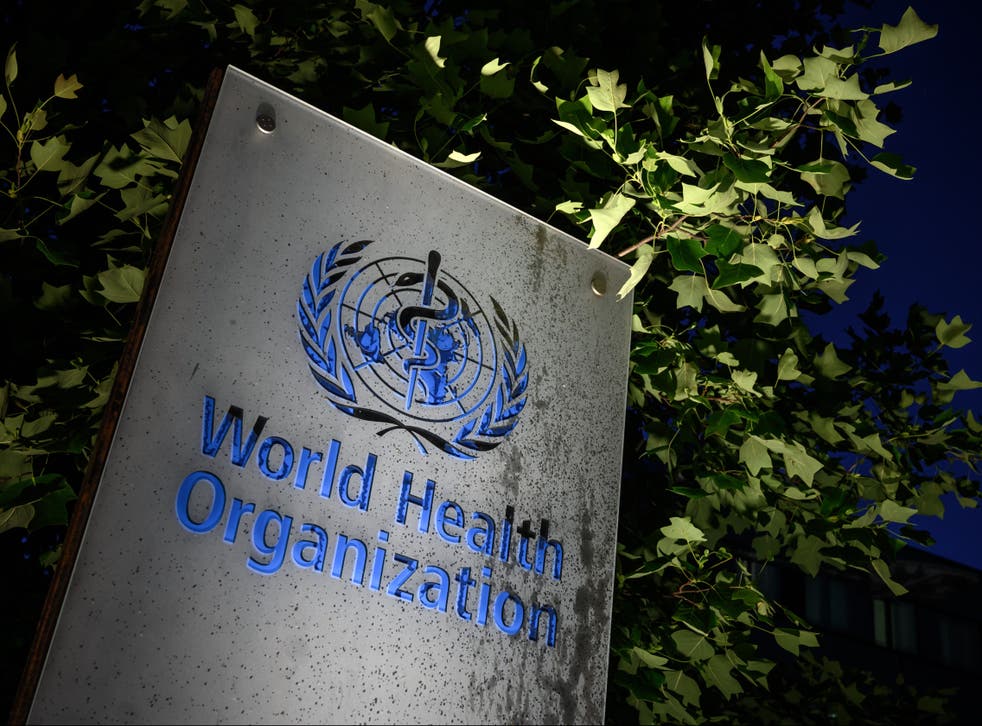 Leer en Español
More cases of hepatitis in young children in the UK are likely to be reported in the coming days, the World Health Organisation has said.
Doctors and scientists are investigating 74 cases of the inflammatory liver condition, many of which have been identified in recent weeks. The UK Health Security Agency said 49 cases are in England, 13 in Scotland and the remainder are in Wales and Northern Ireland.
The children have been screened for the usual viruses that cause hepatitis but these have not been detected. Officials are investigating possible links to other diseases and viruses, including the adenovirus group, UKHSA said earlier this week.
In an update on Friday, the WHO said it was notified on 5 April of 10 cases of severe acute hepatitis in children under the age of 10. By 8 April, 74 cases had been identified in the UK, the agency added.
"Given the increase in cases reported over the past one month and enhanced case search activities, more cases are likely to be reported in the coming days," the spokesperson warned.
Of the 10 cases reported by 5 April, nine who developed symptoms in March started to fall ill in January. Symptoms included jaundice, diarrhoea, vomiting and abdominal pain. All 10 cases were detected after hospitalisation, the WHO said.
Out of the total 74 cases, some children needed to be transferred to specialist liver units, while six children have undergone liver transplantation.
The WHO said that coronavirus and adenovirus have been detected in several cases. "Though the role of these viruses in the pathogenesis (mechanism by which disease develops) is not yet clear," it said.
Adenoviruses are a family of common viruses that usually cause a range of mild illnesses and most people recover without complications. They can cause a range of symptoms, including colds, vomiting and diarrhoea. While they don't typically cause hepatitis, it is a known rare complication of the virus.
"No other epidemiological risk factors have been identified to date, including recent international travel," the WHO added in Friday's statement. "Overall, the aetiology [cause] of the current hepatitis cases is still considered unknown and remains under active investigation."
The UKHSA said that there is no link to the Covid vaccines. It's understood that most affected children are too young to be eligible for vaccination.
Scientists have been left stumped by the highly unusual spike in hepatitis, which rarely affects young children.
Health managers in Scotland said the speed of the country's epidemic, the severity of cases and geographical spread made the outbreak "unusual".
Dr Patricia Lalor, a senior investigator at the University of Birmingham's Centre for Liver and Gastroenterology Research, said it was unusual to see these sorts of cases in children under 10.
"So it's something that's caused liver damage. It could be a virus, it could be a toxic effect of a drug, it could be something else completely unrelated," she said.
UK news in pictures

Show all 50
"It could be things like chickenpox, which can sometimes cause liver inflammation. It could be weird things like CMV [Cytomegalovirus], or other viruses."
Alastair Sutcliffe, a professor of general paediatrics at University College London, said: "Non-A-to-E hepatitis is a rare condition and there does seem to be a mini-epidemic/kick-up in the number of cases at the present time.
"So what could be causing this? A random high is possible but seems unlikely," said Prof Sutcliffe. "A consequence of the lockdown with sudden increased exposure to the causative agent in a non-immune population seems the most plausible explanation."
Dr Meera Chand, director of clinical and emerging Infections at UKHSA, said: "We are working swiftly with the NHS and public health colleagues … to investigate a wide range of possible factors which may be causing children to be admitted to hospital with liver inflammation.
"One of the possible causes that we are investigating is that this is linked to adenovirus infection. However, we are thoroughly investigating other potential causes."
Register for free to continue reading
Registration is a free and easy way to support our truly independent journalism
By registering, you will also enjoy limited access to Premium articles, exclusive newsletters, commenting, and virtual events with our leading journalists
Already have an account? sign in
Register for free to continue reading
Registration is a free and easy way to support our truly independent journalism
By registering, you will also enjoy limited access to Premium articles, exclusive newsletters, commenting, and virtual events with our leading journalists
Already have an account? sign in
Join our new commenting forum
Join thought-provoking conversations, follow other Independent readers and see their replies