Experimental drug offers hope for young cancer patients with Hodgkin's lymphoma
New study reveals 66 per cent of patients saw their tumours shrink after using immunotherapy drug
Sally Guyoncourt
Monday 13 June 2016 00:36 Comments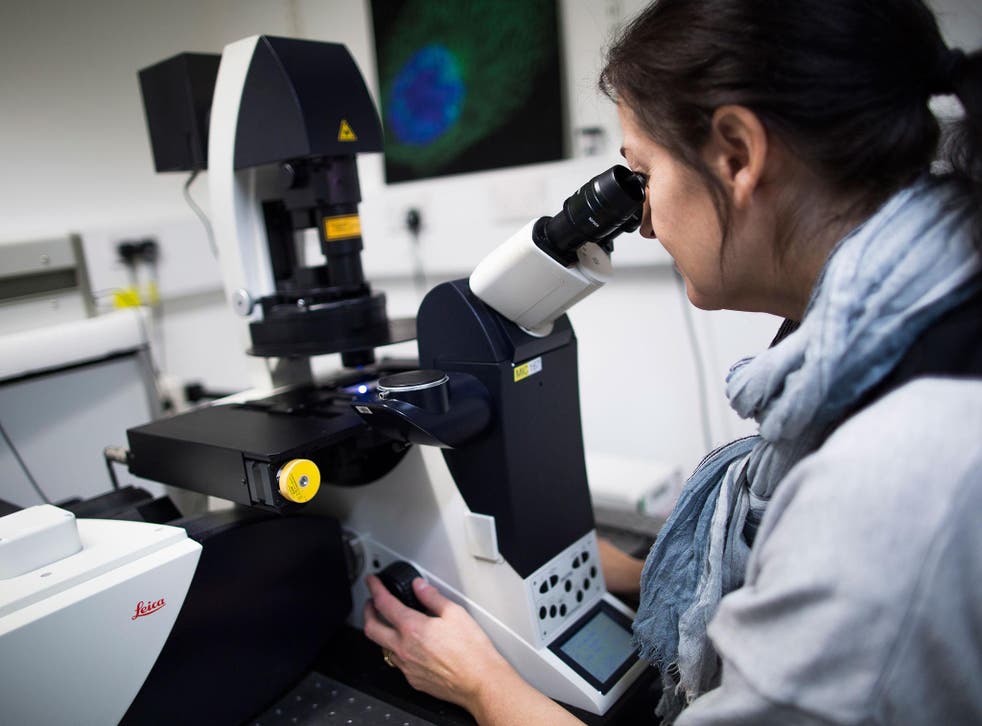 An experimental drug is offering new hope to young patients with Hodgkin lymphoma, an aggressive form of blood cancer.
The immunotherapy drug called nivolumab has already shown "considerable" shrinking of tumours in two-thirds of patients in a recent trial, after which they typically remained symptom-free for nearly eight months.
Dr Graham Collins, consultant haematologist from Oxford University Hospitals Foundation Trust, and a member of the trial team, said: "Every year in the UK, around 2,000 people are diagnosed with Hodgkin lymphoma and, sadly, many will be in their 20s or 30s.
"If a patient's cancer progresses despite available treatment, there is often little that can be done. "For the first time in this very sick patient group we are seeing immunotherapy treatment considerably reduce cancer burden in a majority of patients.
"Nivolumab is now offering real promise in this disease. The hope is that this will translate into longer survival in more patients than has been possible to date."
Part of a new generation of "smart" medicines, nivolumab interferes with the cancers' ability to shield themselves from the body's immune system.
It has already proved effective against melanoma, the most dangerous form of skin cancer, and one type of lung cancer.
Now the new study has looked at how nivolumab can tackle Hodgkin's lymphoma in patients who failed to respond to other treatments.
Science news in pictures

Show all 20
A total of 80 patients took part in the Phase II trial, ranging in age from 18 to 72.
Hodgkin's lymphoma develops in the body's lymph system and affects immune system blood cells called B-lymphocytes.
In 2013, 1,954 people in the UK were diagnosed with the disease.
Most of those affected are young adults in their early 20s and older people over 70.
Results from the trial were presented at the annual meeting of the European Haematology Association in Copenhagen, Denmark, and are now due to be published in the journal The Lancet Oncology.
Jonathan Pearce, chief executive of the Lymphoma Association, said: "It is vital that innovative treatments are being developed and made available to lymphoma patients.
"We want everyone affected by lymphoma to receive the best possible treatment and care, and the more options there are to improve outcomes and quality of life for patients, the better."
Register for free to continue reading
Registration is a free and easy way to support our truly independent journalism
By registering, you will also enjoy limited access to Premium articles, exclusive newsletters, commenting, and virtual events with our leading journalists
Already have an account? sign in
Join our new commenting forum
Join thought-provoking conversations, follow other Independent readers and see their replies