Horses are able to read human emotions from voice and facial expressions, research finds
Previous studies show equines can interpret body language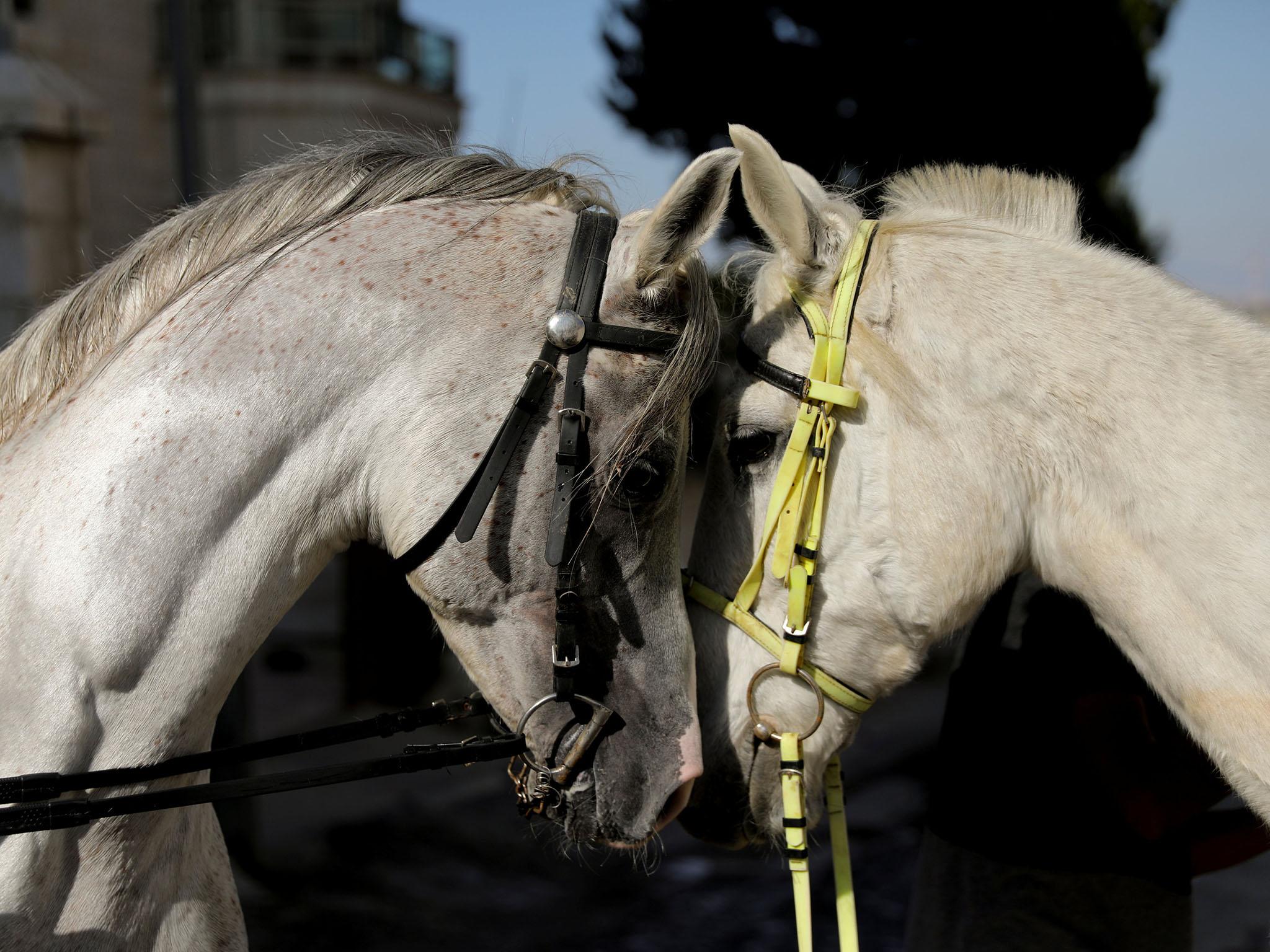 Horses are able to read human emotions by collating the tone of voice and facial expressions, new research has found.
Scientists adapted a technique used to assess mental development in infants and showed the horses images of happy or angry human faces.
At the same time the animals listened to recordings of either praising or scolding voices.
On some occasions during the test the images matched the sound and at other times it did not.
The results, reported in the journal Scientific Reports, showed that horses reacted twice as fast when they were surprised that the voice and face were at odds with each other.
The animals' response to an "expectancy violation" suggests that they are able to integrate facial expressions and vocal tones to perceive human emotions, the scientists said.
Lead researcher Dr Ayaka Takimoto, from Hokkaido University in Japan, said: "Our study could contribute to the understanding of how humans and companion animals send and receive emotional signals to deepen our relationships, which could help establish a better relationship that emphasises the wellbeing of animals."
Science news in pictures
Show all 20
In 2015, Sussex researchers compiled a "dictionary" of horse facial expressions. They said the animals had a "rich repertoire of complex facial movements", many of which were similar to those of humans.
Last year further research suggested horses could read human body language, even when they did not know the person.
Agencies contributed to this report
Join our commenting forum
Join thought-provoking conversations, follow other Independent readers and see their replies