Huge risk or sensible precaution? Scientists in a flap over whether bird flu experiments are safe
Critics have called for a freeze on public spending for 'irresponsible' research
Steve Connor
Wednesday 07 August 2013 19:52 Comments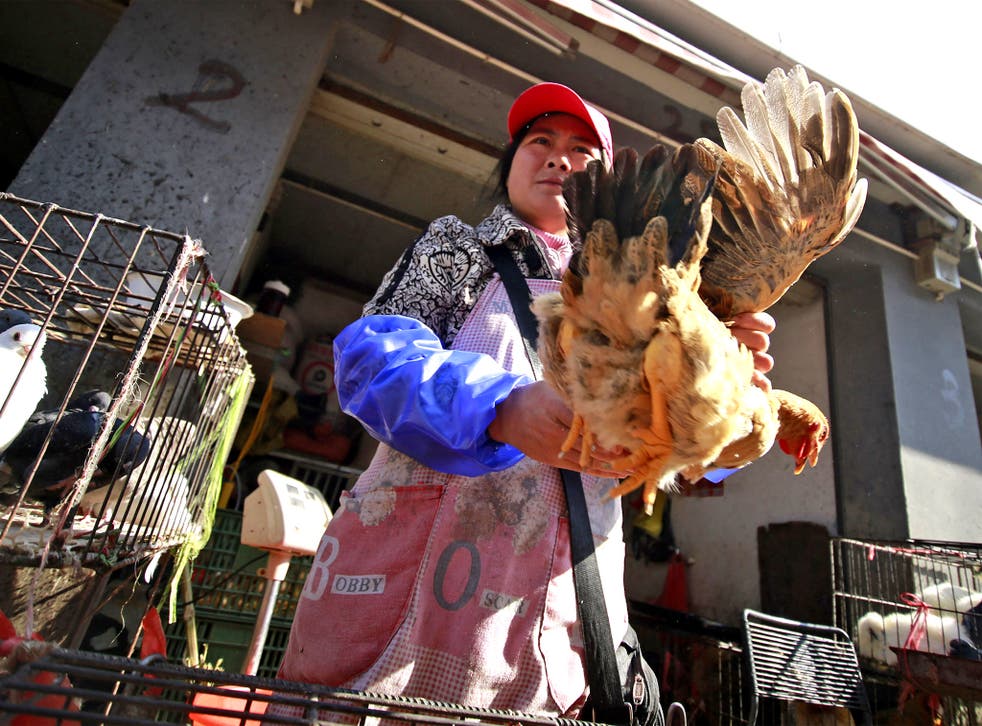 The scientists who carried out controversial experiments to deliberately mutate avian flu into a more transmissible form have declared that they now intend to carry out similar research on another strain of bird-flu that has recently infected more than 100 people in China.
Such experiments are necessary to understand what it takes to turn avian flu into a highly transmissible virus that could cause a global human pandemic, the researchers claim in a joint letter to the journals Nature and Science.
However, other scientists outside the influenza community have criticised the decision on the grounds that the experiments pose a substantial risk of an accidental release of a highly virulent and pandemic strain of flu virus from a laboratory.
Critics of the proposal said that the arguments put forward by the 22 scientists who have signed the letter are not supported by scientific evidence and are based on unfounded claims. They have called for a freeze on public funding for such research.
The two lead authors of the letter are Ron Fouchier of the Erasmus Medical Centre in Rotterdam and Yoshihiro Kawaoka of the University of Wisconsin-Madison who have both carried out highly controversial experiments with the H5N1 strain of avian flu, which were temporarily stopped last year because of public concerns over safety.
They independently attempted to mutate the H5N1 strain, which is not easily transmitted between people but is highly lethal when it does infect humans, by repeatedly infecting laboratory ferrets, the best "animal model" of human influenza.
Now they want to do similar "gain of function" (GOF) studies on the H7N9 subtype of bird-flu which has infected at least 130 people in China, killing 43. This week doctors in China reported the first human-to-human transmission of H7N9, between a father and a daughter who was caring for him.
"The pandemic risk rises exponentially should these viruses acquire the ability to transmit readily among humans," Fouchier and Kawaoka write in their joint letter to the two scientific journals.
"However, classical epidemiological tracking does not give public-health authorities the time they need to mount an effective response to mitigate the effects of a pandemic virus," they said.
"To provide information that can assist surveillance activities - thus enabling appropriate public-health preparation to be initiated before a pandemic - experiments that may result in GOF [gain of function] are critical," they added.
The proposal has however been heavily criticised by other leading scientists such as Marc Lipsitch, professor of epidemiology at Harvard University, and Adel Mahmoud at Princeton University, a world authority on vaccines.
"It seems irresponsible to go forward without at least a serious effort to quantify and weigh that risk against the promised benefit," Professor Lipsitch said.
"That benefit, moreover, is purely speculative; it is not clear how lives could be saved even if we knew the exact genetic mechanisms governing efficient human-to-human transmission, and given the limitations of the ferret model and our ability to look at mutations only a few at a time," he said.
Dr Mahmoud said that the argument put forward by Fouchier and his colleagues that the GOF studies on H7N9 will further vaccine research are based on a "complete lack of understanding" of how flu vaccines are made.
"The same lack of scientific basis and accuracy extends to other unfounded claims about drug resistance and adaptation of different hosts. It is a sad, superficial and expansive set of claims," Dr Mahmoud said.
Professor Mike Imperiale of the University of Michigan at Ann Arbor, an expert on viruses and the immune system, said: "The authors state that the H5N1 studies have 'contributed to...the development of vaccines and therapeutics, and improved surveillance'. I would like to see the evidence that supports this claim."
Register for free to continue reading
Registration is a free and easy way to support our truly independent journalism
By registering, you will also enjoy limited access to Premium articles, exclusive newsletters, commenting, and virtual events with our leading journalists
Already have an account? sign in
Join our new commenting forum
Join thought-provoking conversations, follow other Independent readers and see their replies