'Human chimera': Man fails paternity test because genes in his saliva are different to those in sperm
It is thought cells from a miscarried sibling were absorbed by the man while he was in the womb
Saturday 24 October 2015 18:07 BST
Comments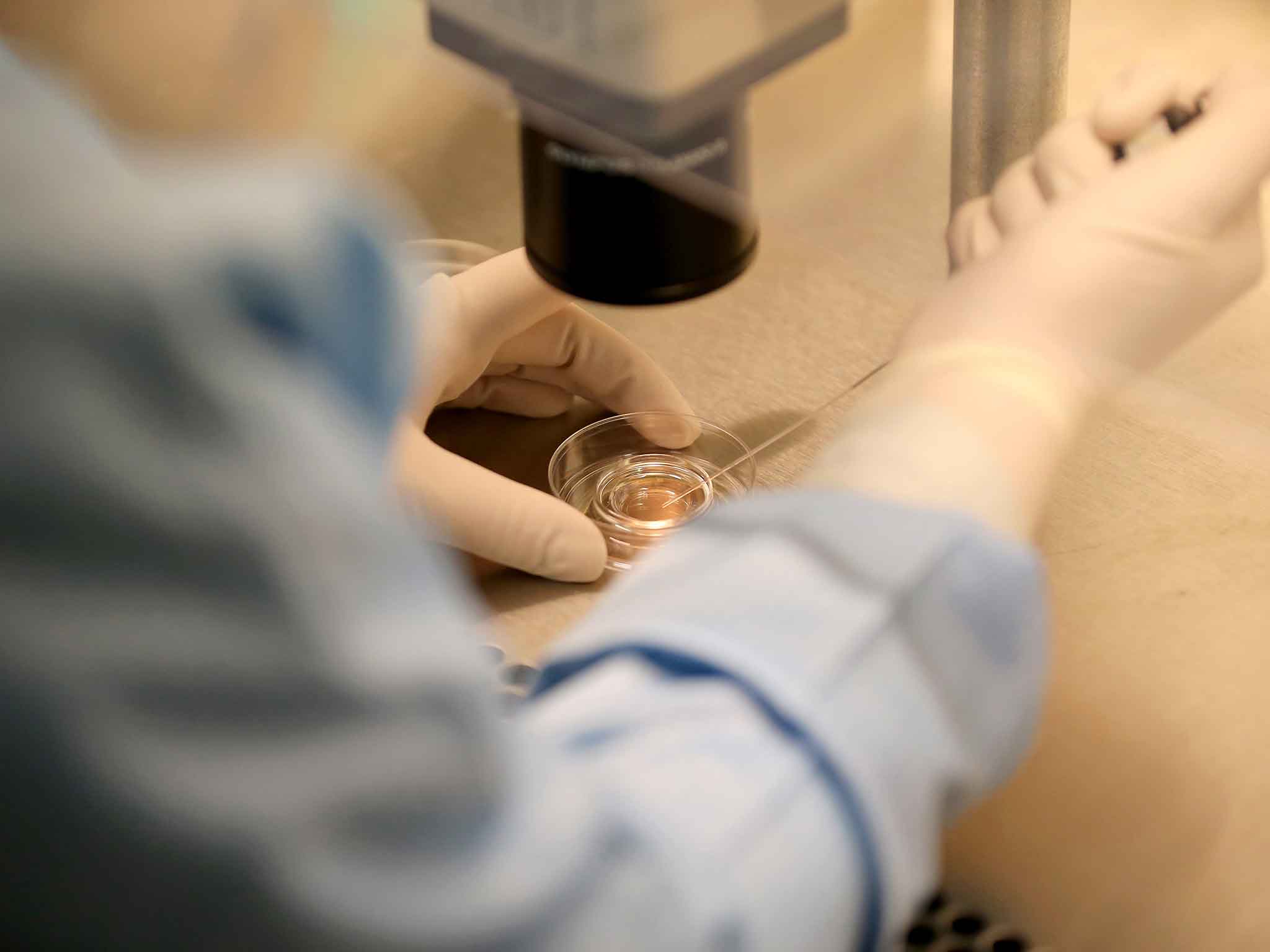 A US man has failed a paternity test after doctors revealed his dead twin, whose DNA the man absorbed in the womb, is the genetic father of the child.
The 34-year-old man is the first ever reported case of a paternity test being fooled by a human chimera, someone with extra genes absorbed from a twin lost in early pregnancy.
Approximately one in eight single childbirths are thought to start as multiple pregnancies and occasionally cells from the miscarried siblings are sometimes absorbed in the womb by a surviving twin.
According to Buzzfeed, the Washington couple took a paternity test after their son's blood type didn't match that of either parent. After having a child with the help of fertility clinic procedures, they feared that sperm donors may have potentially been mixed up.
Science news in pictures
Show all 20
After the initial failed fertility test, they took a genetic ancestry test which suggested that the man was actually his son's uncle.
The father's sperm was found to have 10 per cent of a genetic match to the infant. The genes in his sperm were different to that in his saliva and it has been concluded that the father of the boy is effectively the man's own unborn twin.
There have been chimera cases in the past. Karen Keegan from Boston found that her blood cells had one set of genes and her ovaries held distinctly different ones. Those ovaries had produced the eggs that led to two of Keegan's sons holding genes different from her own.
The true genetic mother was a twin sister that she never knew and who was never born.
Searches for chimeras are incredibly complicated as the genes only feature in detectable amounts in very few organs. As more people turn to fertility clinics to help them have children, chimerism may become more common, as fertility treatments are more likely to lead to multiple births.
Join our commenting forum
Join thought-provoking conversations, follow other Independent readers and see their replies