The Independent's journalism is supported by our readers. When you purchase through links on our site, we may earn commission.
Humans have a natural limit on our lifespan – and we've already reached it
The average age of people over 110 has not increased for nearly 50 years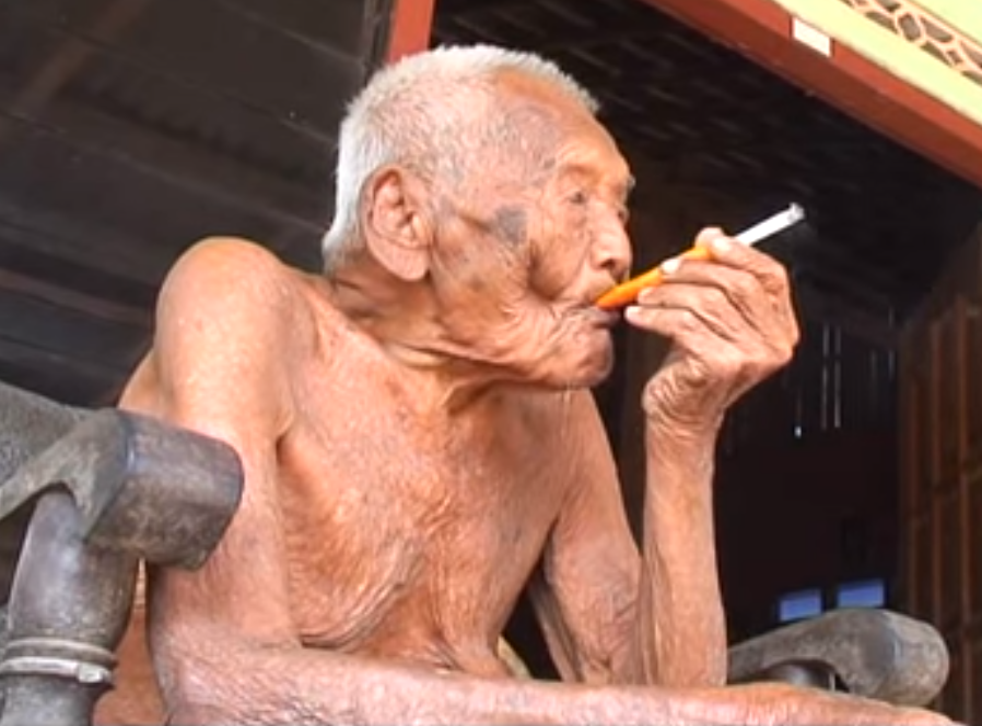 Human beings have a natural limit to their lifespan which means it is highly unlikely anyone will ever live for more than 125 years, according to new research.
Scientists carried out a statistical analysis of the trends in the UK, US, France and Japan, the countries with the largest number of "super-centenarians" – those aged 110 or more.
They found the average age at death for this group had not increased since 1968 and the chances of anyone exceeding 125 in any given year were less than one in 10,000, according to a paper in the journal Nature.
"We feel that the observed trajectories are compelling and our results strongly suggest that human lifespan has a natural limit," the researchers wrote.
"What could be the biological causes of this limit to human lifespan? The idea that ageing is a purposeful, programmed series of events that evolved under the direct force of natural selection to cause death has now been all but discredited.
"Instead, what appears to be a 'natural limit' is an inadvertent by-product of fixed genetic programmes for early life events, such as development, growth and reproduction."
They said the "oldest documented human individual who ever lived" was Jeanne Calment, a French woman who died at the age of 122 in 1997.
The researchers, from the Albert Einstein College of Medicine in New York, appear to have ignored claims that a still-living Indonesian man, Mbah Gotho, is 145, despite documents apparently showing he was born in 1870.
They suggested people can only live so long because of "inherent imperfections in transferring genetic information into cellular function".
Extending life beyond about 125 would require new science beyond simply improving people's health, the paper said, noting that some potential techniques were currently being explored.
"Although there is no scientific reason why such efforts could not be successful, the possibility is essentially constrained by the myriad of genetic variants that collectively determine species-specific lifespan," the researchers added.
In an accompanying commentary in Nature, Professor Jay Olshansky, of Illinois University's school of public health, wrote that the "ration of time allocated to humans is of profound personal and scientific interest".
"Under protected living conditions in which predation is largely removed, mice tend to live about 1,000 days, dogs about 5,000 days and humans about 29,000 days," he added.
"Clearly, there are biological reasons for each species' average lifespan, so why would anyone think that people could live for much longer than we do now?
"The 30-year rise in life expectancy at birth seen during the past century has nothing to do with a modified rate of ageing.
"Instead, it reflects improvements in public health that have drastically reduced early-age mortality, allowing most people in developed nations to reach old age for the first time in history.
"Death now clusters in people between the ages of 65 and 95. But, without further biomedical breakthroughs, life expectancy cannot continue to rise by much, and so future longevity gains will diminish.
"The crucial question is how much more survival time can be gained through medical technology. With fixed life-history traits, it would seem that we are running up against a formidable barrier."
One barrier could be the willingness humans to live so long.
Whatever his age, Mr Gotho told local journalists he had had enough. "What I want is to die," he said.
Register for free to continue reading
Registration is a free and easy way to support our truly independent journalism
By registering, you will also enjoy limited access to Premium articles, exclusive newsletters, commenting, and virtual events with our leading journalists
Already have an account? sign in
Register for free to continue reading
Registration is a free and easy way to support our truly independent journalism
By registering, you will also enjoy limited access to Premium articles, exclusive newsletters, commenting, and virtual events with our leading journalists
Already have an account? sign in
Join our new commenting forum
Join thought-provoking conversations, follow other Independent readers and see their replies