Human stem cells successfully treat multiple sclerosis in mice
Steve Connor
Friday 06 June 2014 13:31 Comments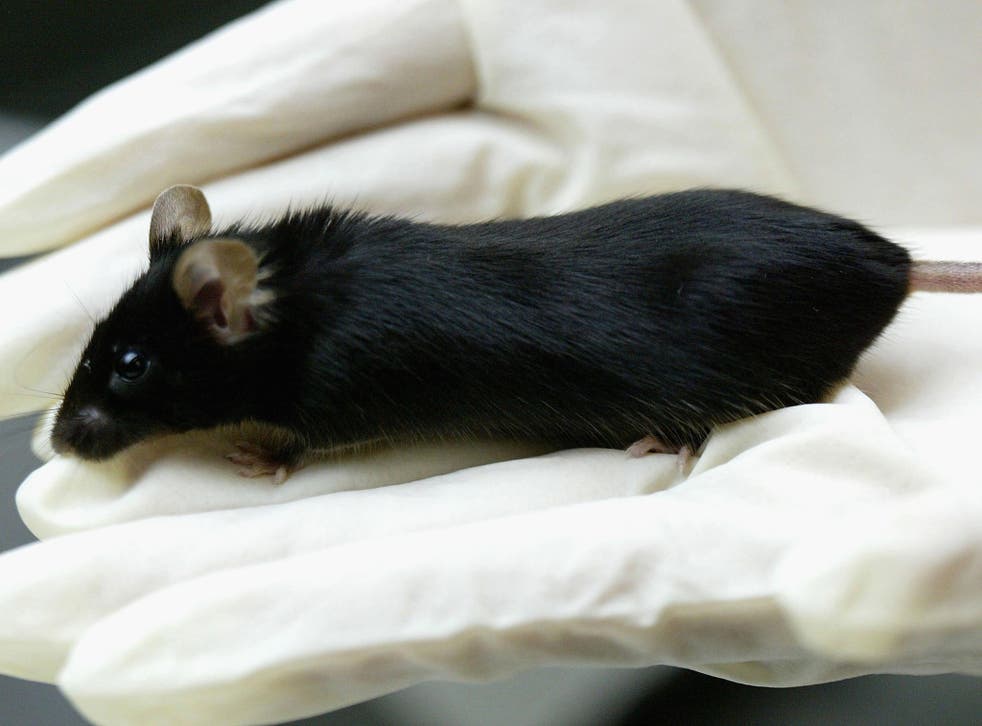 Human stem cells have been used successfully to treat multiple sclerosis in mice. The treated mice were able to walk and run around normally while untreated animals continued to be paralysed by the disease, scientists said.
The researchers believe the findings are promising enough to move to clinical trials on patients in the hope of developing effective treatments for this incurable and progressively debilitating disorder of the nervous system, which affects about 100,000 people in the UK.
The study involved injections of stem cells derived from human embryos, which were compared with stem cells from adult bone marrow, which are already being used in clinical trials for the treatment of multiple sclerosis. The embryonic stem cells significantly outperformed the bone marrow stem cells, scientists said.
The research was led by Xiaofang Wang from ImStem Biotechnology, based in Farmington, Connecticut, who said it was a surprise that the stem cells derived from adult bone marrow performed so badly in comparison to the embryonic stem cells.
Multiple sclerosis is caused by the destruction of the outer fatty, myelin sheath that surrounds and insulates individual nerve cells. The injected stem cells appear to stop the damage and help to restore nerve function, the researchers said.
The stem cells used in the study, published in the journal Stem Cell Reports, belong to a class known as mesenchymal stem cells, which normally form the tissues of the brain and spinal cord.
"Although there is currently no cure for MS, we are excited about the unique anti-disease abilities of these cells and feel that they may be well suited for the clinical treatment of multiple sclerosis," said Robert Lanza, chief scientific officer of the Advanced Cell Technology, a Massachusetts-based biotechnology firm who collaborated in the study.
"The cells not only reduced the clinical symptoms of multiple sclerosis but prevented demyelination, which disrupts the ability of the nervous system to communicate, resulting in a wide range of symptoms in patients, including blurred vision, loss of balance, slurred speech, tremors, numbness, extreme fatigue, paralysis and blindness," Dr Lanza said.
Register for free to continue reading
Registration is a free and easy way to support our truly independent journalism
By registering, you will also enjoy limited access to Premium articles, exclusive newsletters, commenting, and virtual events with our leading journalists
Already have an account? sign in
Join our new commenting forum
Join thought-provoking conversations, follow other Independent readers and see their replies