James Dyson takes on the taboo of 'toilet plume'
Dyson's PR claims droplets from flushing can carry diseases and viruses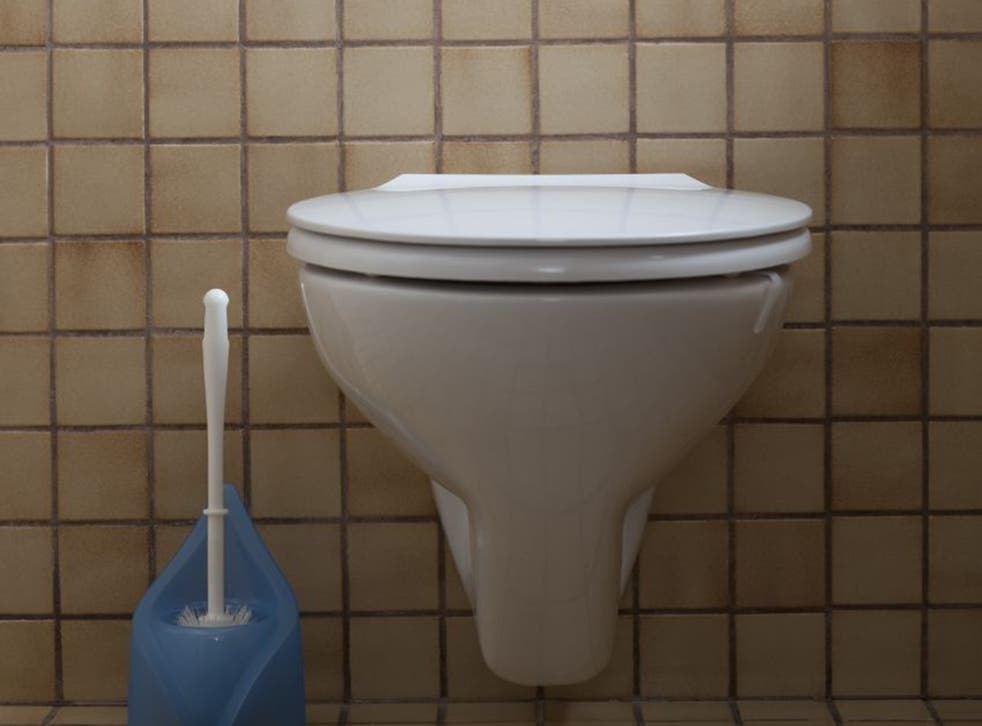 He said goodbye to the bag when he invented the dual-cyclone vacuum cleaner. He successfully sued Hoover over patent infringements, and he became Britain's best-known entrepreneurial engineer with a flair for arty design. Now James Dyson is taking on the taboo of "toilet plume".
This hidden menace of public washrooms is caused by the fine spray, or plume, of tiny droplets splashed into the air from the pan with every flush.
According to the firm's PR these droplets carry disease-causing microbes and viruses that are sucked into the air intake of conventional hand dryers, with potentially terrible consequences for health.
It's bad enough that toilet plume contaminates the air, but conventional, warm-air hand dryers compound the problem by concentrating the pathogenic microbes on to the wet hands of unsuspecting visitors, the company says.
Conveniently, however, its Airblade hand dryers have high-efficiency Hepa filters that the firm claims screen out 99.97 per cent of particles the size of bacteria and viruses. That is why, this month, it launched a PR blitz to "raise awareness" of toilet plume in public washrooms – and potential health problems.
The company quoted Ian Eames, professor of fluid mechanics at University College London, to support its case. "Faecal matter and droplets of urine can be found in washroom air. These small particles can stay in the air and can be transported around the washroom area," Professor Eames said. "If a hand dryer with a Hepa filter is used, such as the Dyson Airblade, and dryer, cleaner air is directed on to hands and expelled into the room." The firm also cited a 2012 study showing that toilet plume increases the risk of spreading Clostridium difficile, a food-poisoning bug, which was found suspended in washroom air for more than an hour after flushing.
Last year, a Leeds University study compared the Airblade dryer with a conventional warm-air dryer and a paper-towel dispenser. This time Dyson did not fare well.
The bacterial counts in the air close to jet dryers such as the Airblade were 4.5 times higher than around warm-air dryers, and 27 times higher than with paper towels. So paper won, much to the relief of the paper-tissue industry, which funded the study.
In its more recent publicity drive, Dyson quotes a major review of air-borne bacteria in washrooms by a group of environmental health researchers led by David Johnson, professor of occupational and environmental health at the University of Oklahoma College of Public Health, published in the American Journal of Infection Control.
However, when The Independent on Sunday contacted Professor Johnson, he said he is sceptical of any alleged link between toilet plume and possible ill health caused by electric hand dryers.
"This sounds like typical marketing hype with no scientific foundation," he said.
Microbiologist Toby Saville, the claims and performance executive at Dyson, accepted that it is hard to establish links between infectious illnesses and visits to public washrooms. The firm, he said, is merely highlighting the logic of using hand dryers with Hepa filters rather than those that just blow warm air around the washroom.
The battle over toilet plume continues.
Register for free to continue reading
Registration is a free and easy way to support our truly independent journalism
By registering, you will also enjoy limited access to Premium articles, exclusive newsletters, commenting, and virtual events with our leading journalists
Already have an account? sign in
Register for free to continue reading
Registration is a free and easy way to support our truly independent journalism
By registering, you will also enjoy limited access to Premium articles, exclusive newsletters, commenting, and virtual events with our leading journalists
Already have an account? sign in
Join our new commenting forum
Join thought-provoking conversations, follow other Independent readers and see their replies