Jet stream 'traffic jams' are responsible for mysterious and deadly weather patterns, scientists discover
Understanding how currents become 'blocked' in atmosphere will help forecasters predict long-term weather trends and extreme events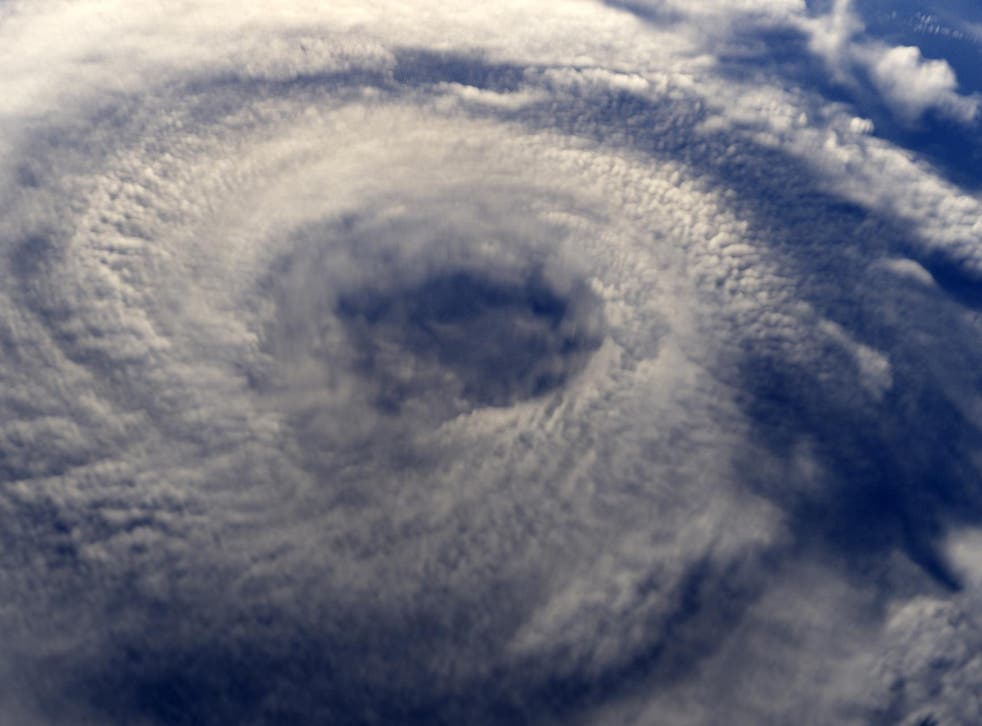 A new formula for identifying extreme weather patterns ranging from hurricanes to heatwaves has been devised by scientists.
It has long been known that these can be driven by blockages in air currents high above the Earth, but how exactly this takes place has baffled experts for decades.
These narrow, fast-flowing air currents circulating in the atmosphere far above the planet are collectively referred to as the jet stream.
When the jet stream stalls over a particular region, it can prevent weather systems from moving eastwards.
Such blockages have been linked to European heatwaves, Californian droughts and Hurricane Sandy's sudden change in direction, which took most weather forecasters by surprise and left New Jersey devastated.
Understanding when such events are going to take place – and how serious they are going to be – is essential if communities are going to adequately prepare themselves for weather events.
"Blocking is notoriously difficult to forecast, in large part because there was no compelling theory about when it forms and why," said Professor Noboru Nakamura of the University of Chicago, the co-author of a new study exploring the mathematical underpinnings of this dangerous phenomenon.
Together with his then-graduate student Dr Clare Huang, Prof Nakamura made a breakthrough on this phenomenon when they were examining the "meandering" movements of the jet stream.
He realised as he looked at the equation describing this motion that it was almost identical to another, which was devised decades ago by engineers to explain traffic jams on roads.
10 photographs to show to anyone who doesn't believe in climate change

Show all 10
Professor Nakamura was blown away by the realisation, describing it as "one of the most unexpected, but enlightening moments in my research career – truly a gift from God".
He said: "It turns out the jet stream has a capacity for 'weather traffic,' just as a highway has traffic capacity, and when it is exceeded, blocking manifests as congestion."
Blocked jet streams behave in a very similar way to traffic jams, with movement slowing when multiple "highways" converge. This can take place due to the jet stream interacting with geographic features such as mountains and coastlines.
The simplicity of the traffic analogy is matched by the simplicity of computations underpinning it, which Dr Huang said capture the essence of the phenomenon with "a much less complicated system".
These results were published in the journal Science.
Previous research has suggested that better understanding of the jet stream could be used to make accurate, seasonal weather forecasts in the UK.
While they do not think their "traffic jam" comparison will be able to improve short-term weather forecasts, the Chicago scientists said their results could help predict long-term patterns – including whether or not areas will be subject to extreme events like droughts or floods.
"It's very difficult to forecast anything until you understand why it's happening, so this mechanistic model should be extremely helpful," said Professor Nakamura.
Although there are still aspects of jet stream blocking that remain unexplored, the initial results by Professor Nakamura and Dr Huang suggest that climate change is potentially having an effect on it by altering how close it is to "traffic" capacity.
However, the scientists noted that this relationship is not straightforward. It may be that the Pacific Ocean actually sees a decrease in blocking in the coming decades due to climate change.
Register for free to continue reading
Registration is a free and easy way to support our truly independent journalism
By registering, you will also enjoy limited access to Premium articles, exclusive newsletters, commenting, and virtual events with our leading journalists
Already have an account? sign in
Register for free to continue reading
Registration is a free and easy way to support our truly independent journalism
By registering, you will also enjoy limited access to Premium articles, exclusive newsletters, commenting, and virtual events with our leading journalists
Already have an account? sign in
Join our new commenting forum
Join thought-provoking conversations, follow other Independent readers and see their replies