Male students fail to tell the difference between lads' mag jokes and quotes from rapists in psychological study
Academic says lads' mags 'can shape the expression of a prejudice that is generally considered unacceptable in an egalitarian society'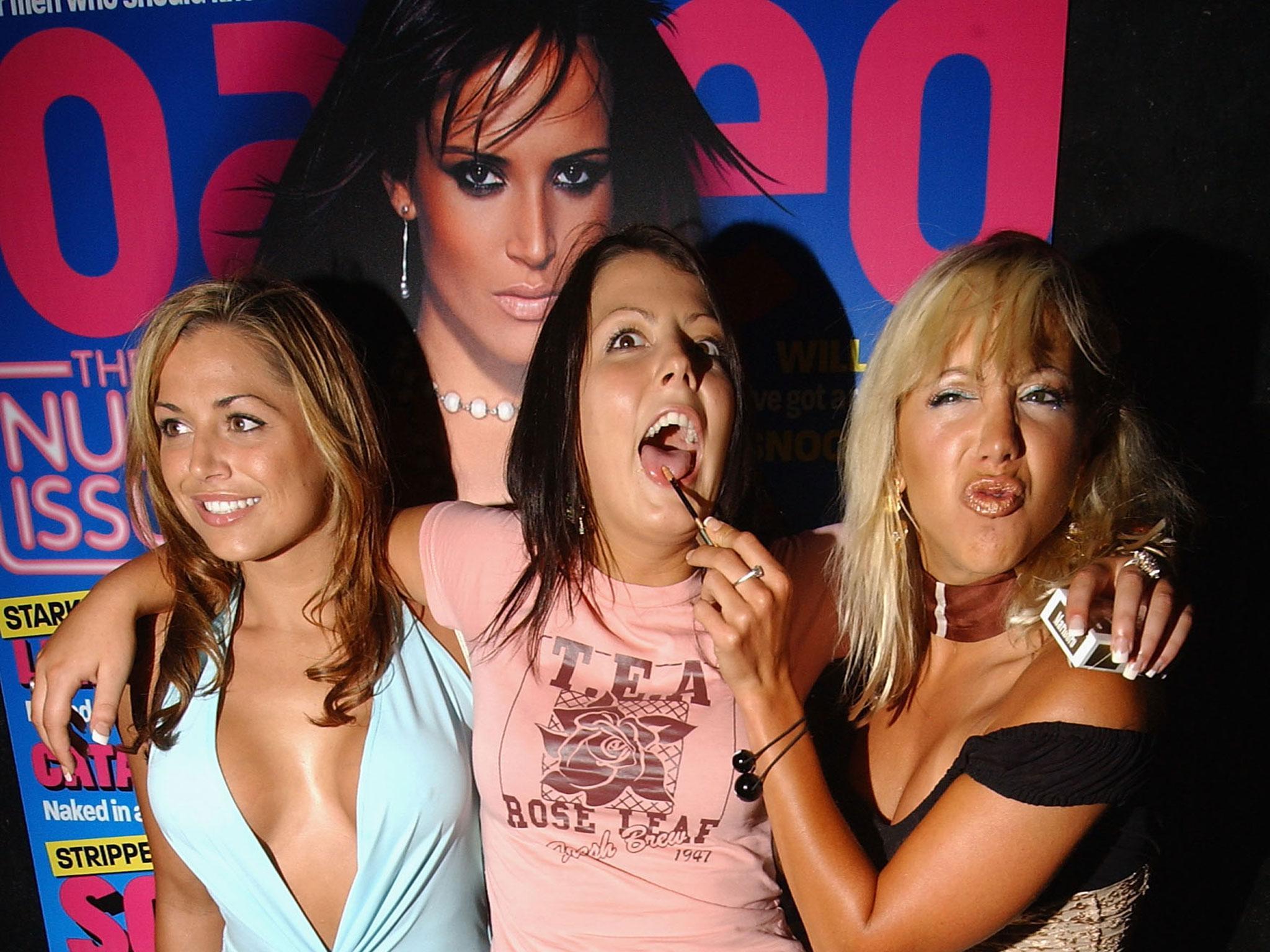 Male students were unable to tell the difference between sexist 'jokes' in so-called lads' mags and remarks about women by convicted rapists, according to a new study.
The researchers said that while lad culture had declined – along with the sales of the magazines – the supposedly more enlightened hipsters also had a tendency towards "the 'ironic' use of racist and sexist humour".
And they said "consumption of hostile sexism" now mostly occurred online when young men watch pornography.
Hostile sexism appears to have become a decisive issue in the US presidential election, with support for Donald Trump slumping after a tape emerged of the Republican candidate saying he could do "anything" to women, including sexual assault.
Three studies, published in the journal Psychology of Men and Masculinities, were carried out into how sexism could be normalised among young men.
Perhaps the most alarming was one in which 274 American college students were asked to identify which quotes were from lads' mags, such as Nuts, Zoo, Loaded, FHM and Unilad, and which were from rapists. They were unable to do so.
However, on being told this, they viewed the magazines as being less legitimate, the researchers reported.
Surrey University psychologist Professor Peter Hegarty, who led the studies, said: "Sales of lads' mags have declined significantly in recent years, with several ceasing publication, but 'lad culture' and the normalisation of sexism is still a major concern, particularly on university campuses and online.
"These latest studies demonstrate how a concrete source of social influence (lads' mags) can shape the expression of a prejudice that is generally considered unacceptable in an egalitarian society.
"However – in a microcosm of what we have seen in the lads' mag market in recent years – when the extreme hostility of the content of lads' mags is made obvious, men are more likely to reject these magazines."
The comments used in the study, some of which are detailed below, are highly offensive.
Examples of rapists' remarks and lads' mag quotes included:
"The possibility of murder does bring a certain frisson to the bedroom."
"You do not want to be caught red-handed … go and smash her on a park bench. That used to be my trick."
"Girls love being tied up … it gives them the chance to be the helpless victim."
"If the girl you've taken for a drink won't spread for your head, think about this mathematical statistic: 85 per cent of rape cases go unreported."
"If your girl is making a face that seems forced during sex, then she's pretending to enjoy you, but if she looks like she's just been punched in the kidneys, she's in the moment."
"You know girls in general are all right. But some of them are bitches … The bitches are the type that … need to have it stuffed to them hard and heavy."
Only the last quote was made by a convicted rapist, with the rest all from lads mags.
In another of the studies, 81 British men aged 18 to 50 were presented with sexist jokes either in or out of a lads' mag context.
Young men tended to consider the jokes were less hostile towards women when they were in the magazines.
The third study, involving 423 men aged 18 to 30, sought to find a correlation between sexism and the people who buy lads' mags. It found that men who displayed ambivalent sexism were more likely to buy them than other men.
What did Donald Trump say during the second presidential debate?
Show all 8
"Set against the modern 'hipster' who appears to celebrate gender equality, good taste, and ethical consumption, 'lads' appear decidedly backward," the journal paper said.
"Yet, some commentators have pointed out that hipster masculinities, remain committed to ironic detachment, including the 'ironic' use of racist and sexist humour that renders them more similar to the 'lads' that they are superseding.
"Laddishness may be less prevalent on supermarket shelves than a few years ago, but remains relevant on campuses, on and off-line.
"Our findings may be useful in applied attempts to engender critical thinking among young men in such contexts where equal treatment of women is a social norm, but sexism remains relevant to young men's sexual socialization."
Join our commenting forum
Join thought-provoking conversations, follow other Independent readers and see their replies